Hosung So
Professor & Faculty Senator 2018-2020, 2020-2022
Contact
Professor
Kinesiology
Office Phone
(909) 537-7234
Office Hours
Tuesday:
9:30 am - 10:00 am, 2:00 pm - 3:00 pm
Thursday:
9:30 am - 10:00 am, 2:00 pm - 3:00 pm
Bio
Dr. Hosung So joined the faculty in the Department of Kinesiology in the Fall of 2002. He is a full Professor of Sport Pedagogy/Physical Education Teacher Education (PETE). His research has focused on (a) physical activity and self-esteem, (2) psycho-social aspects of physical activity, and (3) physical education teacher education (K-12). Dr. So is an author and editor/reviewer of numerous journal publications, book chapters, and presentations at local, State, national, and international conferences and meetings. Dr. So has served in leadership roles and has presented scholarly papers for organizations including the Western Society for Kinesiology and Wellness (WSKW), the Society of Health and Physical Educators (SHAPE, AAHPERD), the European Journal of Educational Science (EJES) as an Associate Editor, the Journal of Sport and Leisure Studies published by the Korean Society of Sport and Leisure Studies as a Section Editor for Sport Pedagogy and Philosophy, and the reviewer for the Journal of Kinesiology - an official journal of the Korean Academy of Kinesiology. Dr. So is a Founder of Korean Student Scholarship Foundation (KSSF) that has supported and sponsored many Koreans and local students for their academic success. He was an Adjunct Professor at Chulalongkorn University, Bangkok, Thailand and served for Doctoral Dissertation Chair and External Advisory Faculty for Sport Tourism Program. Dr. So has served on CSUSB Faculty Senator for 2018-2020 and 2020-2022.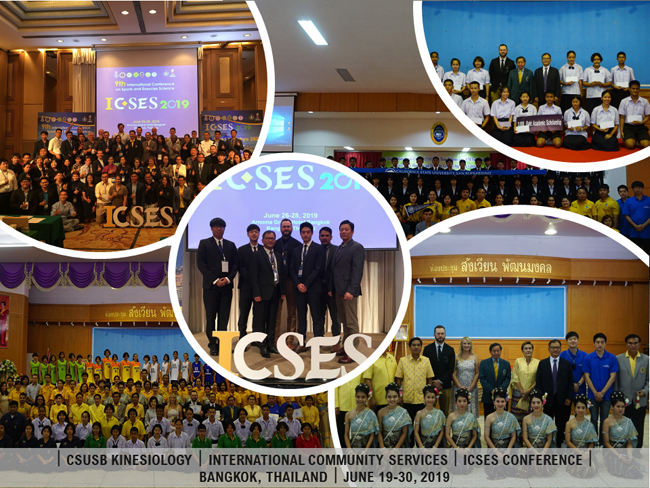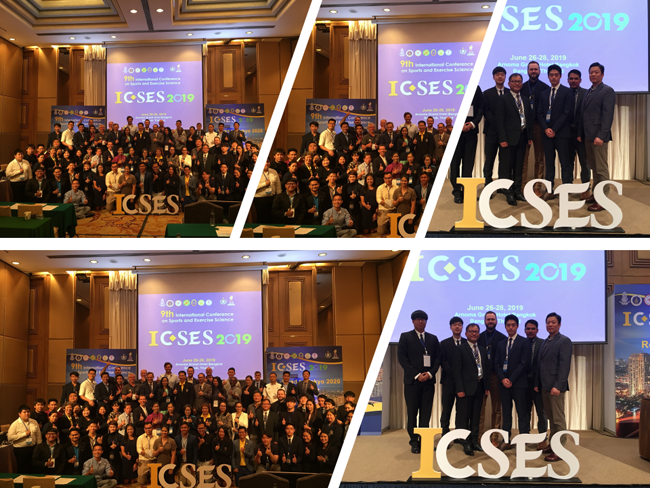 Education
Ph.D. (2002): Curriculum & Instruction University of Nevada, Las Vegas (2000-2002) & Purdue University (1998-2000)
MS (1995): Sport Psychology Chung Ang University, Seoul, Korea
BA (1993): Physical Education Chung Ang University, Seoul, Korea
Physical Education Teaching License Program Indiana State University (1996-1998)

Taekwondo 4th Degree Black Belt by Kukkiwon, Korea
Soccer FIFA "F" License, USA
Badminton U.S.A. National Junior Coach License, USA
Certified Sport Agent (soccer, golf, basketball, and baseball), USA
Best Doctoral Dissertation Award by the SHAPE (AAHPERD) Southwest District
Excellent Faculty Advisor Award, CSUSB
College of Natural Sciences, Excellent Teaching Faculty Award, CSUSB
College of Natural Sciences, Excellent Service Faculty Award, CSUSB
Distinguished Scholar Award, European Journal of Scientific Research
Courses/Teaching
KINE4730: Instructional Strategies in Physical Education
KINE4720: Curriculum Design in Physical Education
KINE3700: Measurement and Statistics in Kinesiology
KINE3520: Movement for Children/Elementary Physical Education
KINE3330: Applied Behavior Management (Applied Behavior Analysis: ABA)
KINE2620: Teaching/Coaching Principles for Combative/Fitness Activity
KINE2630: Teaching/Coaching Principles for Individual/Dual Sport
Specialization
Founder & CEO, International Organization for Health, Sports, and Kinesiology (IOHSK)
Publication Managing Editor, Journal of Health, Sports, and Kinesiology (JOHSK)
www.iohsk.org
www.johsk.com
www.facebook.com/iohsk
Research and Teaching Interests
Physical Education Teacher Education, Physical Self-Perception, Teaching and Teacher Efficacy, Applied Behavior Analysis (ABA)