Joe Gutierrez | Office of Strategic Communication | (909) 537-3007 | joeg@csusb.edu
Biology professor honored with CSUSB Golden Apple Award for teaching excellence
On Thursday, Feb. 23, in a surprise announcement, professor of biology Stuart Sumida was named the winner of Cal State San Bernardino's 2022-23 Golden Apple Award for excellence in teaching.
Sumida was lecturing his class on vertebrate paleontology when university President Tomás D. Morales, accompanied by about 25 colleagues, fellow faculty members, staff and administrators, barged into the third floor classroom at the James R. Watson and Judy Rodriguez Watson College of Education to make the announcement.
Morales said it was a university tradition to present the outstanding faculty awards through a "faculty ambush," where the president and fellow faculty members would come right into a classroom, lab or lecture hall to make the announcement in front of the faculty member's students so the students can see their professor being honored.
"We are here to present the 2022-23 Golden Apple Award to Stuart Sumida," said Morales. "Stuart is receiving this award based on his exceptional and vast teaching record. His dedication to teaching and mentorship of our students reflects this university's mission to provide an outstanding education to all who enroll at Cal State San Bernardino.
The award includes a $2,000 Faculty Professional Development Grant; recognition at the College of Natural Sciences commencement ceremony; and being honored at the Faculty Recognition Luncheon.
"The Golden Apple Award recognizes outstanding teachers who excel in the profession of teaching and have a significant impact on students with whom they interact," Morales said. "Provost Rafik Mohamed and I join the university's awards committee in their selection of Dr. Sumida for this honor."
Mohamed joked on how the group had to walk through rain, hail and sleet from the president's office in the administration building to the Watson College of Education building for the faculty ambush, with some teasing how they should head back.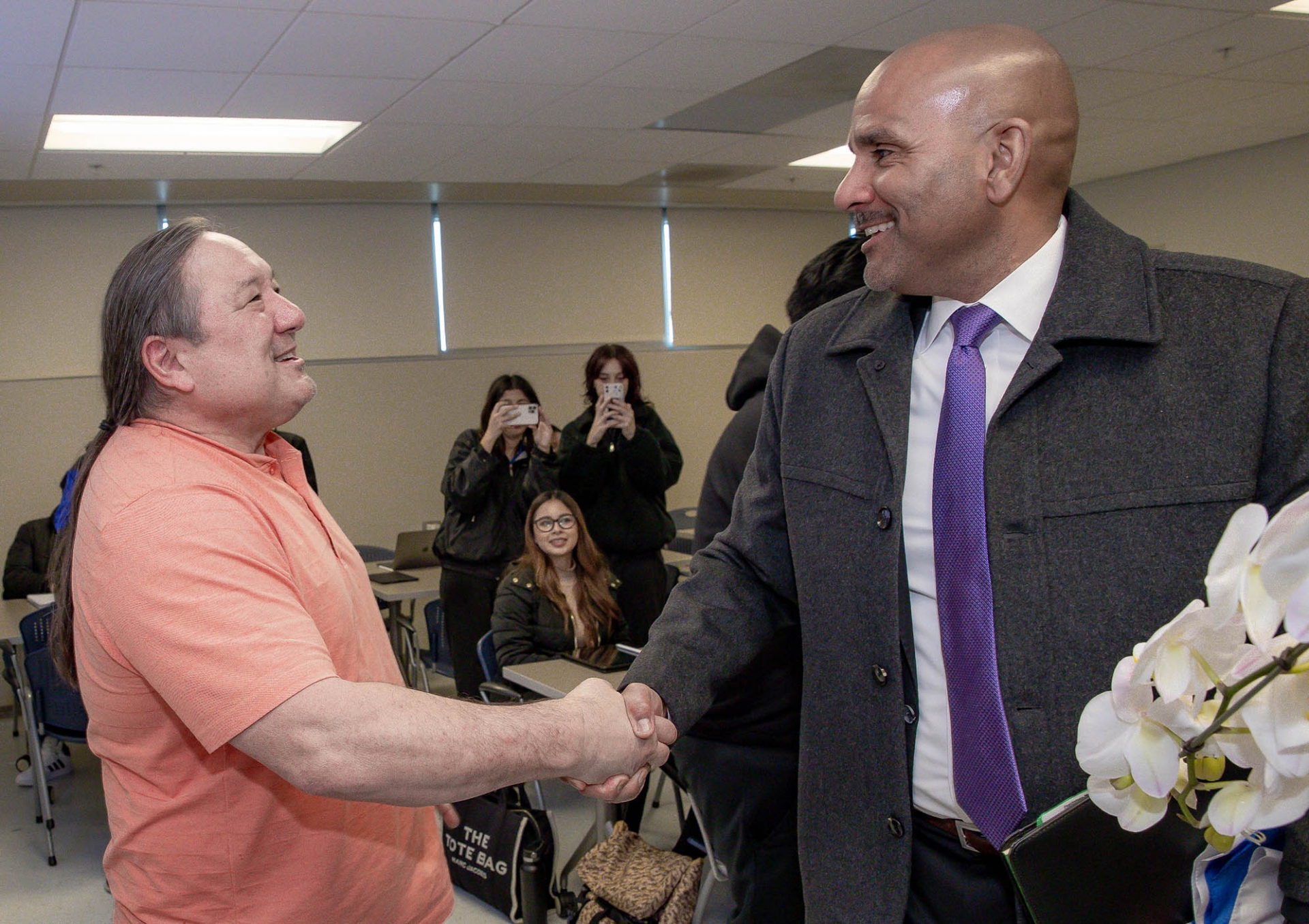 "But then we reminded each other that it was you, Dr. Sumida, for who we were recognizing. So, it was worth ruining the president's Gucci loafers, everything else," Mohamed said. "This is an incredible recognition, as you know, but I can't think of anybody more well deserving. I haven't heard a single bad word about you in my almost eight years of being on this campus. Everybody loves you, and so I'm thrilled that you're receiving this award."
Sastry Pantula, dean of the College of Natural Sciences, praised Sumida for his dedication and visibility, including news stories about his work in the classroom, as a paleontologist and as a consultant to film animators.
"Every day that he is in the news, he brings visibility to our college, our university. I appreciate all the things, including his being elected to the paleontology society, as well as becoming its vice president and the first elected from our campus," Pantula said. "So that also brings visibility to our university, and it shows the caliber of faculty who we have and the caliber of faculty who are dedicated to our student success."
Sumida, smiling, appeared surprised and almost speechless by the news.
"The students in this room will know that it takes a lot to have me sort of stop and not have something to say. So, I will do my best," he said.
"I'm really flattered and honored that you came. I'm really pleased that you chose this class, because teaching paleontology is my favorite thing to do here," Sumida told the visitors. "I love teaching all the classes I teach, but you've got me talking about the stuff that I love to talk about, and the students will tell you that sometimes it's almost annoying how enthusiastic I am about this material. So, thank you. Thank you for that."
"I've been at Cal State most of my professional life. I first got an education before I came here, and I've had a few chances to go to other places, but I'm very, very loyal to the institution, my colleagues here, and the students here," Sumida said. "And when I look at the people who came here to ambush me, I have enormous amount of respect for what you all do, and to have you want to come in and say something for me is incredibly flattering."
Sumida received a B.A. in biology, an M.A. in biology and a Ph.D. in biology with a specialization in vertebrate paleontology and vertebrate morphology, all from the University of California, Los Angeles (UCLA). Prior to joining CSUSB in 1992, he served as the director of Human Anatomy Laboratories with the Department of Organismal Biology and Anatomy and the Pritzker School of Medicine at the University of Chicago.
In a recommendation letter to Morales, the co-chairs of the 2022-23 University Awards Committee, Mark Agars, psychology professor and director of CSUSB's Institute for Child Development and Family Relations, and Michael Stull, professor of entrepreneurship and director of the university's School of Entrepreneurship and the Inland Empire Center for Entrepreneurship, wrote: "we are delighted to recommend Dr. Stuart Sumida for the 2022-23 Golden Apple Award for Teaching Excellence. Since joining CSUSB in 1992, Dr. Sumida has served the University with distinction, particularly in his dedication to teaching."
Sumida, who has taught more than 15 different undergraduate and graduate courses in the departments of biology and kinesiology, receives consistently high Student Evaluations of Teaching Effectiveness (SOTE) scores and laudatory comments from students, the co-chairs noted.  
"His quantitative SOTE evaluations for regular session courses are 5.6 (on a 6-point scale) for his specific contributions to learning, and 5.64 (on a 6-point scale) for the quality of instruction. Qualitative comments from the SOTEs provide insight into the high quality of instruction."
The committee summarized student comments, and also cited specific examples from their evaluations.
"As one student noted, 'Dr. Sumida is an excellent professor, if not the best I've taken at Cal State San Bernardino.' Another student commented, 'This class is well organized and by far Dr. Sumida is the best professor I've had in my five years here. All instructors should model their course layout like his.' A frequent SOTE qualitative comment was that Dr. Sumida was adept at taking difficult concepts and material and making them easily understandable."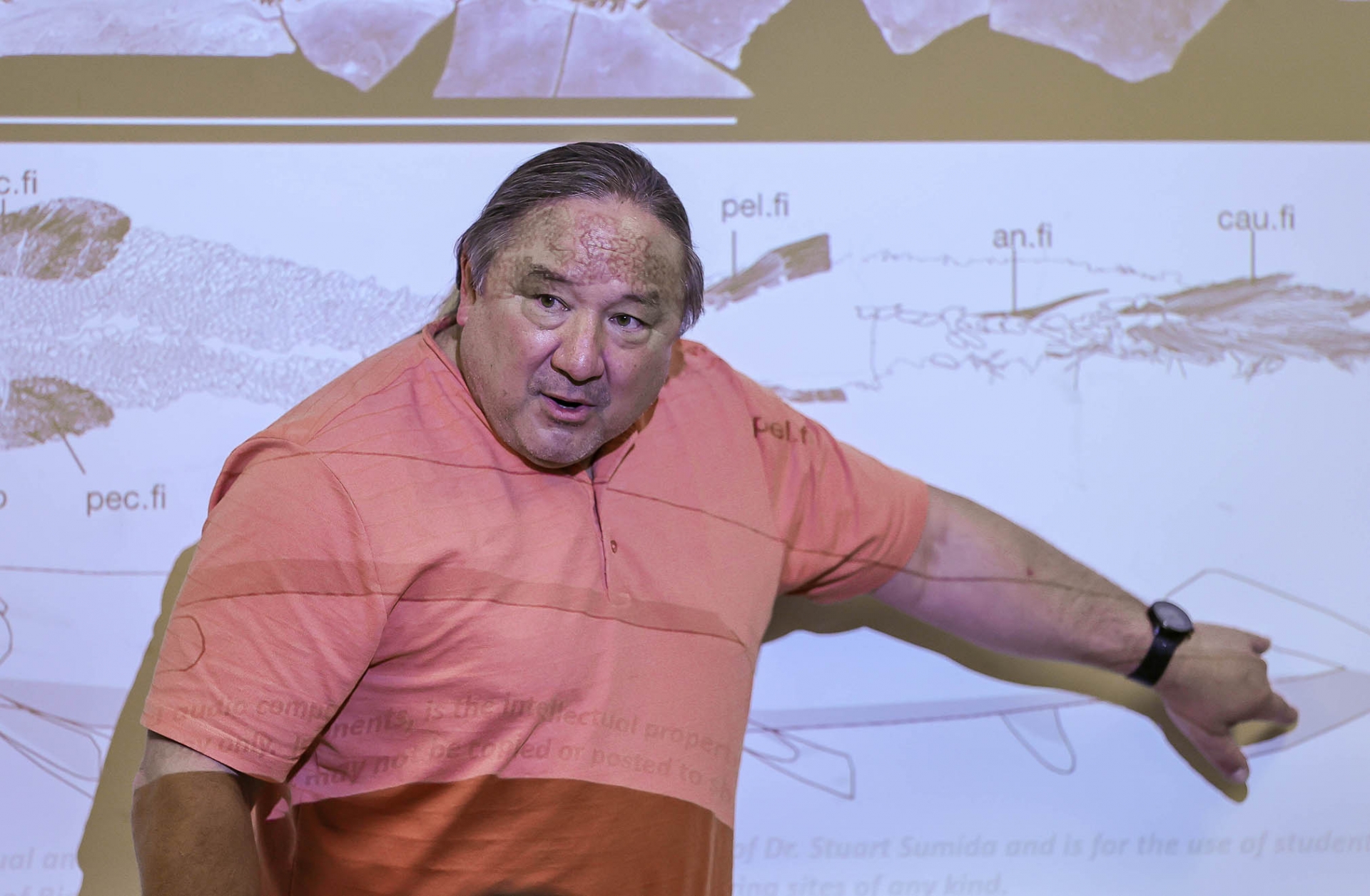 Agars and Stull wrote, "In addition to his courses taught, Dr. Sumida has also supervised numerous independent study students and master's theses. In recognition of his excellent record of instruction, Dr. Sumida was honored with the College of Natural Science's Outstanding Faculty Award for Teaching and Instruction in 2022."  
Sumida's dedication to teaching has garnered a number of additional honors, including CSUSB Outstanding Professor; the prestigious California State University Wang Family Excellence Award; and California Professor of the Year, awarded by the Carnegie Foundation for the Advancement of Teaching and the Council for Advancement and Support of Education.
Other members of the 2022-23 University Awards Committee include music professor Todd A. Johnson, accounting and finance professor Ghulam Sarwar, associate professor of special education, rehabilitation and counseling Gemma Kim, kinesiology professor Christopher Gentry, and geography professor Rajrani Kalra.
The committee wrote that in addition to his exemplary teaching, Sumida has been actively involved in a variety of activities related to curriculum development and support of students. He has created four new courses and redesigned several others. In addition to teaching Human Anatomy and Physiology I and II, he has developed all the laboratory manuals, which are now in the third edition of publication.
"Most notably, Dr. Sumida helped oversee the construction of the new Anatomy and Physiology labs for the San Bernardino campus and acquired $230,000 in funding for state-of-the-art digital dissection tables for both the San Bernardino and Palm Desert campuses. He also helped secure numerous teaching specimens of African mammals for the comparative anatomy courses," the committee said.
Sumida's reach has extended well beyond the walls of CSUSB and throughout the world. In addition to his exemplary teaching record, he is a nationally and internationally recognized educator, who is a sought-after keynote speaker for a wide range of organizations, including the National Science Teaching Association, the California Association for Science Educators, as well as numerous film festivals and academic conferences.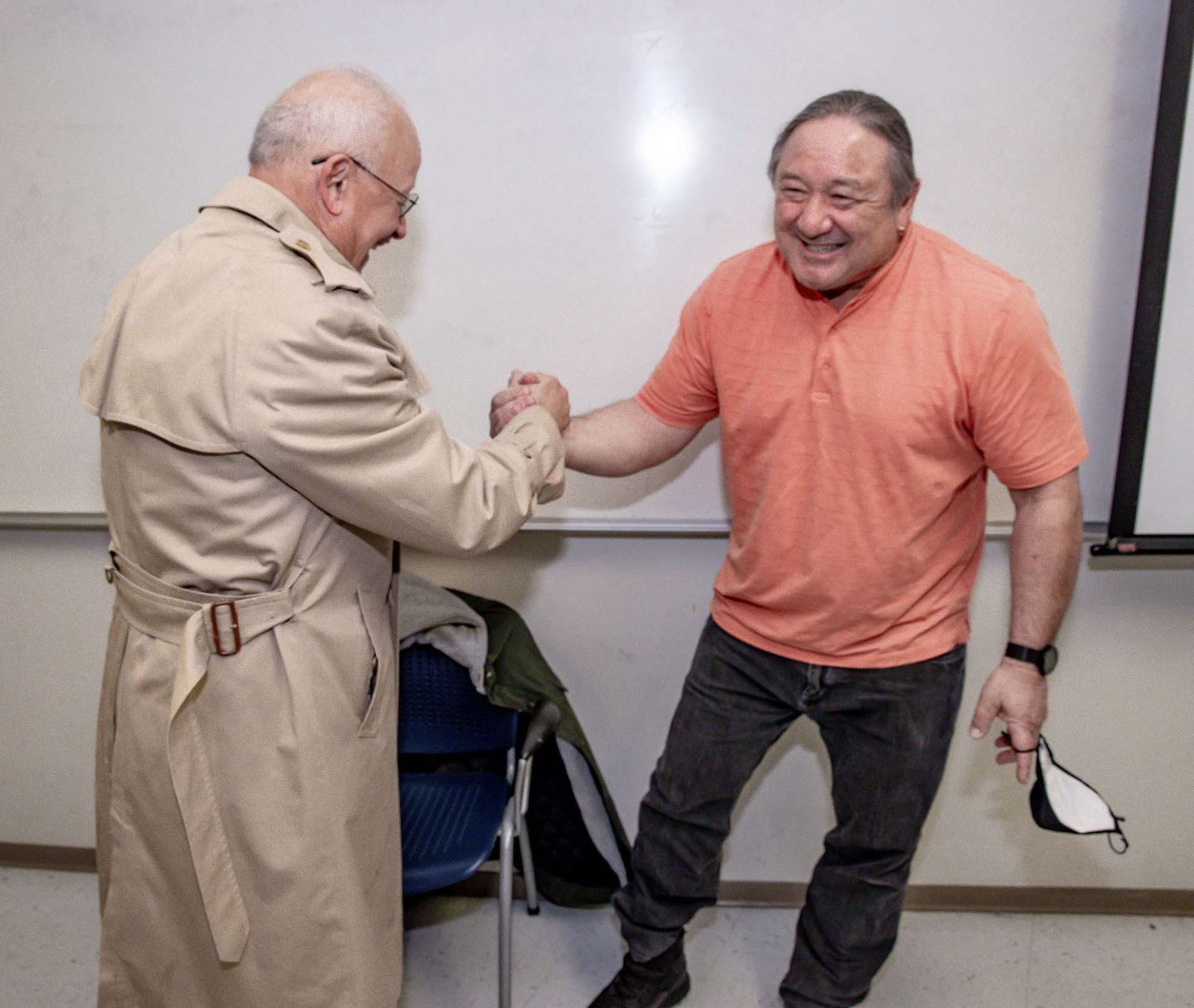 Due to his extensive experience and research background, he is considered the world's expert in teaching anatomy to animators and artists, having contributed to more than 70 feature-length films, television programs and video games, including the Academy-Award-winning animated films "Soul," "Ratatouille" and "Zootopia." Most recently, he has been featured in the "Ask a Scientist" webinar series for the National Academy of Sciences and their outreach office, "The Science and Entertainment Exchange."
He has served as a research associate in the section of Vertebrate Paleontology at the Carnegie Museum of Natural History since 1995, and in the department of Geology at the Field Museum of Natural History since 1989.
The author of three books, he has also written more than 70 journal articles – many of them with students, as he introduces them to the research process and publishing in refereed journals.
He was elected vice president of the Society of Vertebrate Paleontology in 2022, the largest professional organization of paleontologists in the world, and will become the society's president in November 2024. He is the first CSU faculty member elected to the society's leadership or presidency.