CSUSB alumnus teaches science through his animated alter ego, 'Mista Pat'
---

---
The cartoon begins with a bald, goateed, dark-skinned cartoon character wearing oversized eyeglasses greeting his audience with a "Hey Family," and within seconds, "Mista Pat" is off on one of his many wild adventures, be it on land, sea and even outer space.
It's an adventure that elementary school teachers love for their students, as the kids will learn about a specific subject in an entertaining, yet instructive cartoon.
In the episode "Exploring the Ocean Floor," Mista Pat is in a submarine talking about the many different species of fish, the different types of submarines, and what we can learn from life underwater. The animated journey is filled with images and videos of ocean life and by the cartoon's end, Mista Pat has given his viewers a quick and colorful introduction to life on the ocean floor.
"What's That Mista Pat?" is the brainchild of Cal State San Bernardino alumnus Pat Person, ('12 business administration, '15 MBA entrepreneurship) who created the animated series, viewable on YouTube, which focuses on educating school children about various subjects and the possibility of careers in entrepreneurship, science, technology, engineering, art and math (ESTEAM).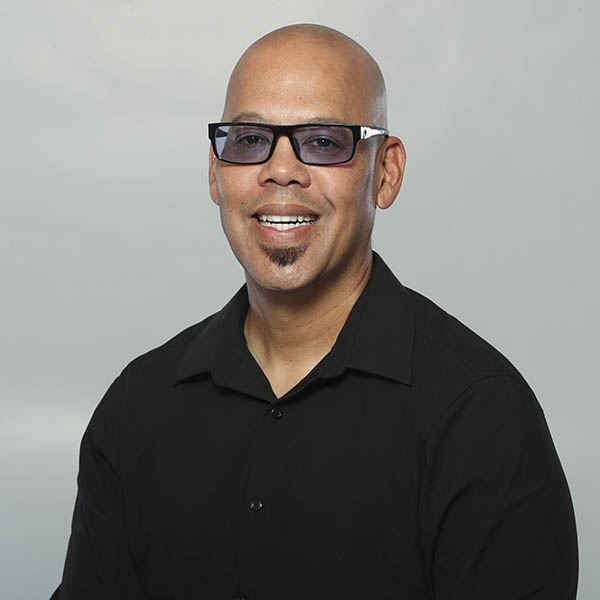 The animated series is produced by the nonprofit The Mista Pat Project, founded by Person, who is also a CSUSB adjunct lecturer in entrepreneurship, along with a group of college students from the Inland Empire.
Mista Pat is a role model especially for kids from underrepresented groups. It is based on Person's antics and adventures, and his fascination with technology and art while growing up as a multi-racial kid, he said.
"He kind of looks like me," Person joked. "He's weird and funky looking. He looks kind of like Asian, but he might be Filipino, but he sounds Black. I'm all this stuff wrapped in one, so that's what I'm bringing is a whole other flavor to this traditional kind of marketing science."
The idea for Mista Pat came from classic television programs for children such as "Mister Rogers Neighborhood," "Bill Nye the Science Guy" and "The Magic School Bus." Person said Bill Nye was especially an inspiration as a science educator.
"I think the biggest difference between Bill Nye's Science Guy and what we're trying to do, is that I grew up, like I said, half black, half Japanese in South Central Los Angeles," Person said. "So, all of the influences that I had, and Bill being one of them, I didn't have any influences that were people of color."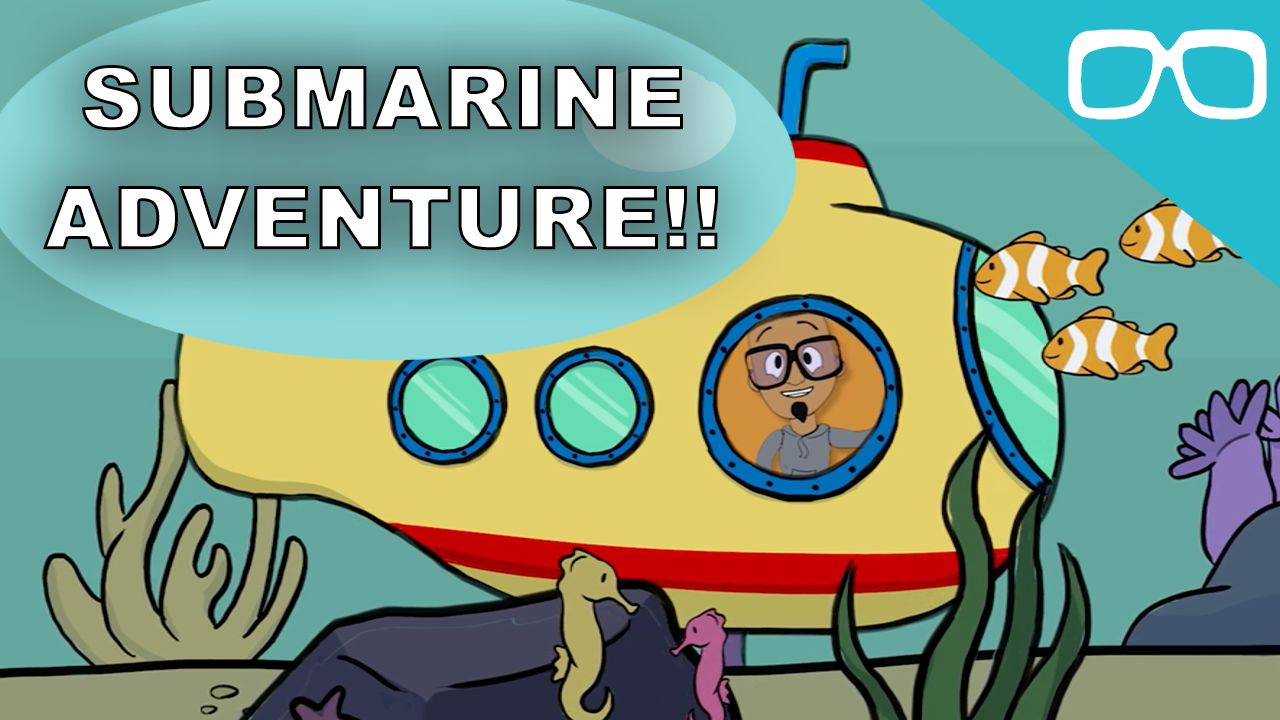 Mista Pat follows Nye's footsteps but focuses on children of color and children from underrepresented groups.
"I know who my audience is, and my audiences are those kids and I'm just crazy enough to be able to entertain them," he said. "It's kind of like that little kind of edge that they don't get from watching other types of similar shows. I mean, let's face it, everyone's talked about the solar system, but they haven't heard it from Mista Pat."
In fact, in an episode about the solar system, Person said, "Mista Pat is flying in a spaceship visiting every planet explaining to kids what the planets are, but Mista Pat is not flying in any spaceship. He's flying in a rocket-powered lowrider and it's all in anime. So there's these little twists about Mista Pat that just make it a little bit different than your typical science channel."
But Person is also quick to point out that "What's That Mista Pat?" is a collaborative effort that would not be possible without students from CSUSB, Southern California, across the country and abroad, each working in a specific area of each episode of Mista Pat, be it in animation, filming, graphic design, marketing or social media.
"We have student volunteers and interns from over 30 different colleges and universities across the U.S. as well as from Brazil, Canada, Hong Kong and Costa Rica," Person said. "We have an incredibly diverse group of students who get an amazing opportunity to get hands-on experience in the entertainment field. The quality and creativity of the shows they create are stunning."
Like Person, the team is dedicated to providing innovative programs on the many exciting career pathways in ESTEAM. Person said the goal is to increase diversity in technology by engaging elementary and middle school students in their early and formative years.
The idea for The Mista Pat Project came from Person's experience with Kids That Code, a company he co-founded while as a CSUSB student of entrepreneurship with classmates Alfonso Anaya and Jose Navarrete. The company teaches children computer programming, video game development and electronics.
As part of his job in Kids That Code, Person would visit elementary schools throughout Southern California as well as other parts of the country for events, such as career days to talk about the importance of learning about computers, how it could help them in school and in the workplace.
For his presentations, he put together a power point presentation complete with pictures of drones, robots and other technology to both educate and entertain students, because the kids like to see "cool stuff." But he also used his background in entertainment and as a nightclub deejay to create the character of Mista Pat by shaving his head and wearing big, goofy glasses, to not only promote Kids That Code, but also talk about future careers in technology.
Mista Pat was a hit as teachers would invite him back to their classrooms for presentations, Person said.
After several years of taking his presentations on the road, Person said he was becoming more interested in promoting ESTEAM classes and careers and began considering moving Mista Pat into an animated television program for PBS. But ultimately, those plans were put on hold due to the Covid pandemic.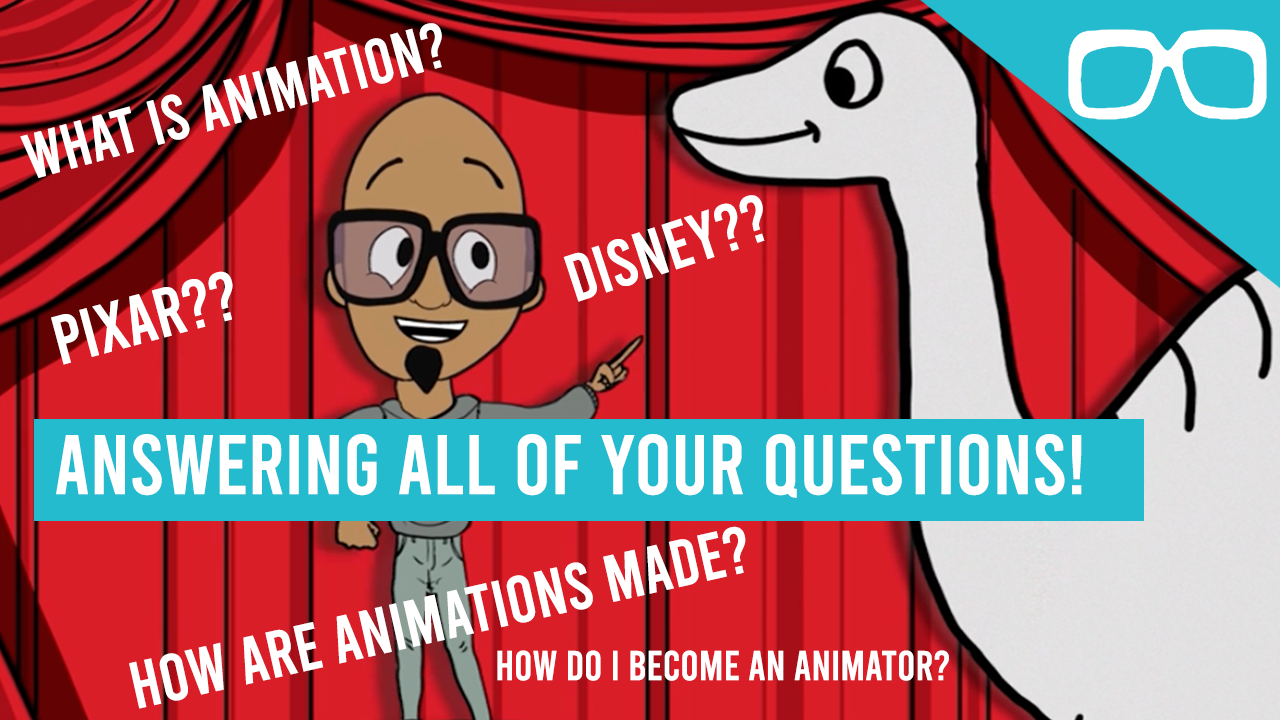 But that didn't stop Person with his dream, though he's the first to admit he's not an artist, doesn't draw or animate, and knew little about video production. But he and a group of inland region college students came up with the idea of creating a nonprofit organization that would offer internships to students across the country and internationally to work remotely through the cloud to create the series and episodes.
The Mista Pat Project had tapped into a huge resource that they didn't know existed: people who wanted to get into entertainment and in particular animation, art and drawing.
"It's super competitive. All of them (students) want to work for Disney, but the reality of the situation is only a handful of people will ever work for Disney," Person said. "So when we started recruiting, we were flooded with resumes because we are giving students an opportunity that they just simply can't get."
Person said they have received literally thousands of student resumes who want to work on The Mista Pat Project.  
Student interns wrote scripts, created the storyboards, animation and graphics while Person would do the voice of Mista Pat as they geared up talking about things for elementary school children.
"That's our main focus. Mista Pat talks about the solar system. Mista Pat talks about how the plant cycle works. Mista Pat talks about weather and things like that. So that was the grand scheme. That was the big idea," Person said. "I didn't know if it was going to work, but we moved forward anyhow, and to my surprise, it actually did work."  
The Mista Pat Project now has its own YouTube channel and is working to create the series on PBS. Person said they are working with Mark D. Agars, professor of psychology and director of the CSUSB Institute for Child Development and Family Relations (ICDFR), Chrystina Smith-Rasshan, associate director, Faculty Development and Research, ICDFR; and Mihaela Popescu, professor of communication studies and co-founder of CSUSB's xREAL Lab.
"The whole idea of the Mr. Pat project was that it was an experiment. I didn't know it was going to work. I just called it a project. It's a project to see what would happen. And two years later, now we're at the point where we're trying to get funding," Person said.