Joe Gutierrez | Office of Strategic Communication | (909) 537-3007 | joeg@csusb.edu
Reaccreditation awarded to CSUSB School of Computer Science & Engineering
The School of Computer Science & Engineering (CSE) at Cal State San Bernardino achieved reaccreditation for its bachelor of science degree programs in computer engineering and computer science from the Accreditation Board for Engineering and Technology (ABET), which represents the gold standard in computing and engineering education.
"With ABET accreditation, students, employers and the society can be confident that our CSUSB computer science and engineering programs meet the quality standards that produce graduates prepared to enter a global workforce," said Khalil Dajani, CSE chair and professor. "The ABET reaccreditation also signals that the CSE produces engineering professionals and computer scientists ready to use innovative design thinking to solve complex challenges."
After extensive examination, the ABET Commissions determined that the programs met its rigorous standard and reaccredited the CSE programs in August 2022, which are good through 2026. The BS computer engineering program has been accredited since 2011 and the computer science program has been accredited since 1988.
To achieve its reaccreditation status, Dajani said that CSE's outstanding faculty members engaged in several years of peer review process where a team of highly skilled professionals from academia, government and industry evaluated the CSE curricula, faculty, facilities and institutional support.
Dajani added that CSE also stood out because of its outstanding academic technical faculty professionals with criteria that focuses on students' experience, teaching and research adding critical value to its academic programs in the technical disciplines, where quality and precision are of the utmost importance.
Dajani gave credit to CSE faculty for their outstanding teamwork and dedication including Kerstin Voigt, Fadi Muheidat, Yunfei Hou, Qingquan Sun, George Georgiou, Haiyan Qiao, Amir Ghasemkhani, Jennifer Jin, Bilal Khan, Ronald Salloum, Yan Zhang, Taline Georgiou, Josephine Mendoza and Owen Murphy.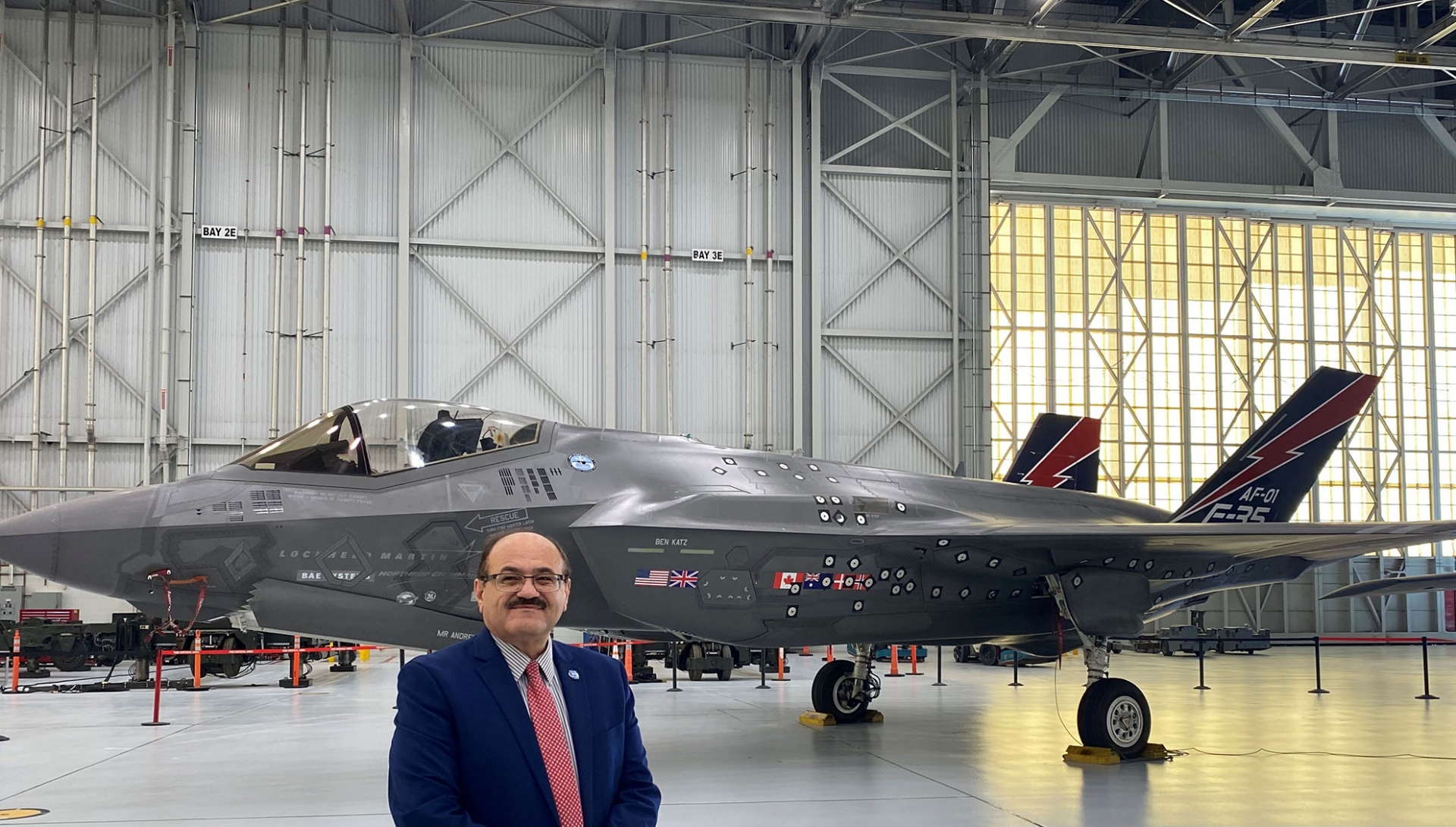 CSUSB President Tomás D. Morales offered his own congratulations to the school and to Dajani.
"Please accept my congratulations and appreciation for you and your team's work on the ABET accreditation process.  Your dean (Sastry Pantula) has forwarded the report to me documenting that the Bachelor of Science in Computer Engineering Program has overcome the previously identified issues and has received accreditation through September 30, 2026. 
"I know that this accreditation is crucial for our students in the major and I appreciate all the work you have done to make sure the program is accredited," Morales said. "I wish you continued success."
The school's growth has been distinguished for its student enrollment increase and graduation rates, as well as corresponding degrees awarded in undergraduate and graduate programs. CSE also grew the Industry Advisory Board to assess and improve educational programs if and where needed. CSE industry engagement helped greatly achieving ABET accreditation for CSE engineering programs by curricula review and support of students and graduates.
Dajani also credited the school's strong ties to Southern California employers who provide internships, scholarships and sponsored senior design projects. The CSE Industry Advisory Board brings in industry and committee executives to help abreast of trends and directions in the local economy and more globally.
Industry partners help ensure that the education we provide is needed to build the successful future. CSE alumni occupy great positions all over Southern California and welcome their involvement back on campus. In addition, the school is honored to have the U.S. Air Force, 412 Test Wing of Edwards Base as a proud partner on its Industry Advisor Board, Dajani said.
ABET, a nonprofit organization that serves to promote excellence in STEM education, is the global accreditor of over 4,000 college and university programs in applied and natural science, computing, engineering and engineering technology. Its voluntary peer-review process is highly respected by establishments and institutions around the world, assuring employers that graduates are prepared to excel in today's diverse technical workforce.
For more information on the CSE accreditation visit the ABET website.
Learn more at the CSUSB School of Computer Science & Engineering.