2022-23 Modern China Lecture Series begins with look at China's elite politics
The first talk of the 2022-23 Modern China Lecture Series will focus on China's current politics and the implications for the country as President Xi Jinping moves to maintain his power as Mao Zedong did in establishing the Communist People's Republic.
Victor Shih, an associate professor from UC San Diego and an expert in the elite politics of China, will present "Coalitions of the Weak: Elite Politics in China from Mao's Stratagem to the Rise of Xi," at 11 a.m. Monday, Sept. 19, on Zoom.
The talk is free and open to the public. No advance registration is required. The talk can be accessed at https://csusb.zoom.us/j/388207496.
Shih's presentation takes its title and topic from his recent book, "Coalitions of the Weak: Elite Politics in China from Mao's Stratagem to the Rise of Xi " (Cambridge), published in May.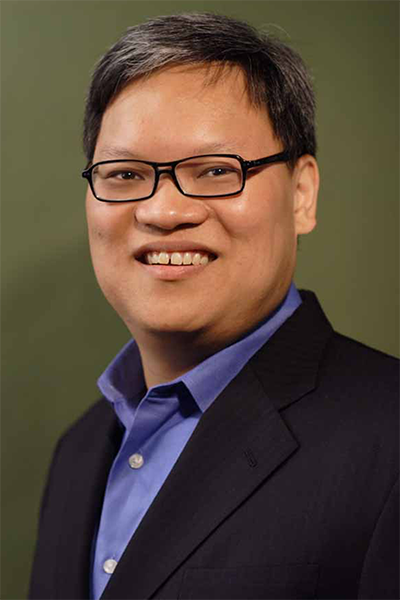 In "Coalitions of the Weak," Shih "investigates how leaders of one-party autocracies seek to dominate the elite and achieve true dictatorship, governing without fear of internal challenge or resistance to major policy changes," the book publisher's website says. "Through an in-depth look of late-Mao politics informed by thousands of historical documents and data analysis, Coalitions of the Weak uncovers Mao's strategy of replacing seasoned, densely networked senior officials with either politically tainted or inexperienced officials. The book further documents how a decentralized version of this strategy led to two generations of weak leadership in the Chinese Communist Party, creating the conditions for Xi's rapid consolidation of power after 2012."
The Modern China Lecture Series was initiated to promote awareness of important issues related to China for those on the CSUSB campus and in the community.
Looking ahead to the programs set for 2022, series organizer and CSUSB history professor, Jeremy Murray, said, "It will be a diverse group of presentations this fall, ranging from Mao and Xi and the apex of state power, to Hong Kong, to everyday policing practices in China, to nation-building at the frontiers in the Republican Period (1911-1949). I'm excited to learn from these events, and to share the work of these global scholars with our campus."
In the series of more than 60 lectures, workshops, film screenings and roundtable forums since January 2014, China scholars from UC San Diego, UC Riverside, the Claremont Colleges, UCLA, USC, UC Irvine, Columbia, Oxford and other institutions have visited the CSUSB campus to share their expertise and opinions.
Speakers in the series have included specialists in history, economics, political science, philosophy, finance, security studies, literature, anthropology and other fields.
Upcoming Modern China Lectures include:
Oct. 10

, 11 a.m., "

Hong Kong: Global China's Restive Frontier

," by Ching Kwan Lee, professor of sociology, UCLA.

Oct. 26

, 1 p.m., "

Policing China: Street Level Cops in the Shadow of Protest

," by Suzanne Scoggins, associate professor of political science, Clark College, and presented with CSUSB's Conversations on Race and Policing.

Nov. 2

, 4 p.m., "

Frontier Fieldwork: Building a Nation in China's Borderlands, 1919-45

," by Andres Rodriguez, professor of history, The University of Sydney.
The series cosponsors this year are the CSUSB Department of History, the History Club/Phi Alpha Theta, the College of Social and Behavioral Sciences, the Jack H. Brown College of Business and Public Administration, and the Intellectual Life Fund. Series organizers are Murray and Alexander Serrano.
For more information on the Modern China Lecture Series, contact Jeremy Murray, associate professor of history, at jmurray@csusb.edu.