Congressman tours CSUSB Cybersecurity Center and meets with student leaders
U.S. Rep. Pete Aguilar, D-San Bernardino, visited the Cal State San Bernardino campus on Aug. 29 to learn more about the university's Cybersecurity Center, of which he has shown great interest for its work to develop the next generation of cybersecurity professionals.
Aguilar talked to cybersecurity students, who shared their research on autonomous cars or driverless vehicles, and how they can be manipulated; fighting and preventing ransomware; and the center's partnership to create and develop a cybersecurity apprenticeship in the inland region.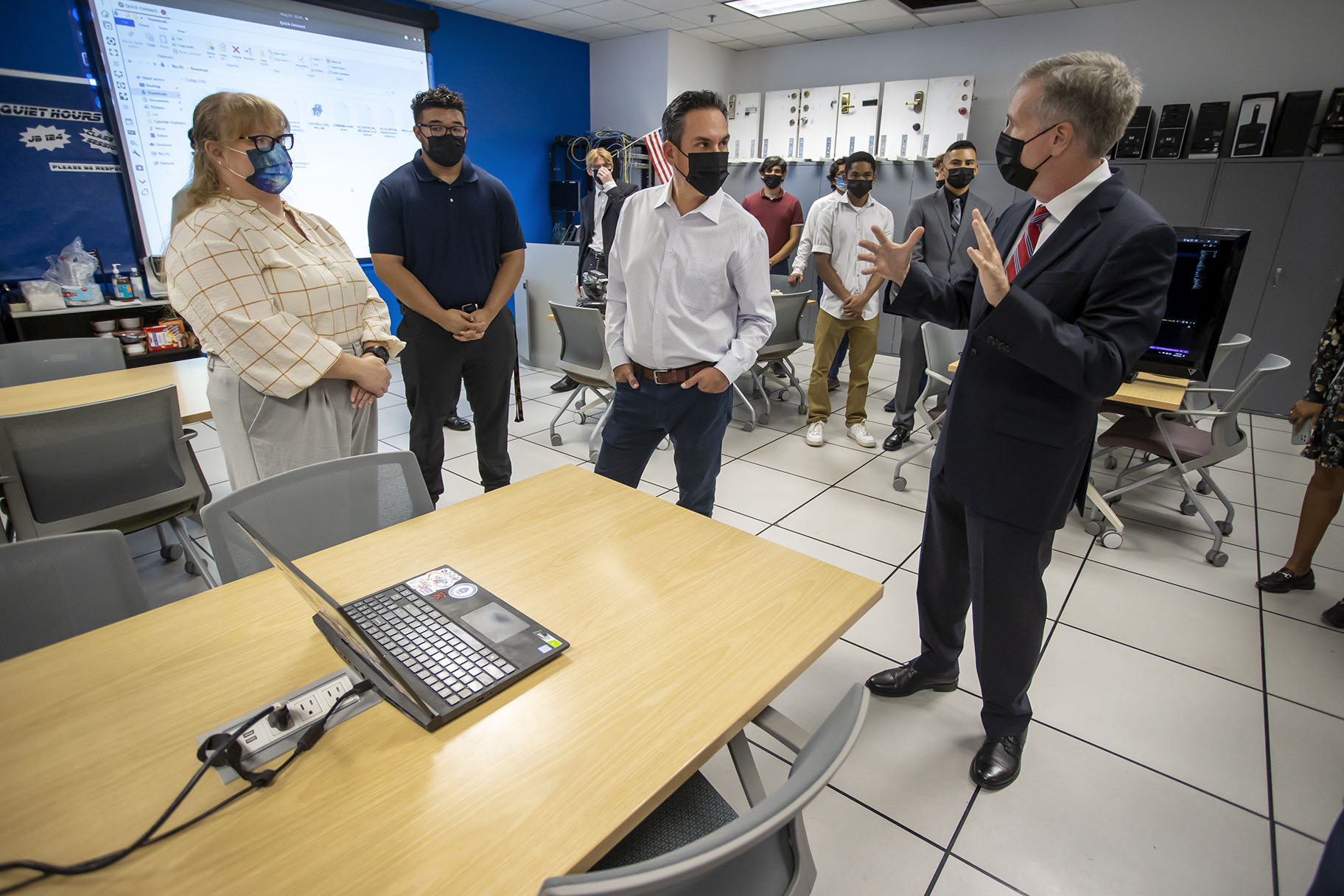 In October 2020, Aguilar announced a $10.5 million grant in federal funding and national recognition for CSUSB as the Community National Center for Cybersecurity Education by the National Security Agency. In addition to the students, Aguilar also met with university faculty and staff.
Later Aguilar met with the executive committee of the university's Associated Students Inc. to discuss issues in higher education, student issues and concerns.