Joe Gutierrez | CSUSB Office of Strategic Communication | (951) 236-4522 | joeg@csusb.edu
CSUSB professor studies glaciers focusing on climate change
For Claire Todd, a glacial geologist and professor of geological sciences at Cal State San Bernardino, researching climate change is vital – it will affect everyone in some way, be it changes in the weather, water availability, or rising global sea level.
"Scientists like me who study the impact of past climate changes are trying to understand what impacts we might expect in the future so that communities can better prepare for climate changes to come," said Todd, who joined CSUSB in August from Pacific Lutheran University and serves as the chair in the geological sciences department.
"As we wish to have healthy people living on a healthy planet for a long time, it is important to understand the history and causes of past climate change and work proactively for a better future," said Sastry G. Pantula, dean of the College of Natural Sciences. "We are fortunate to have leaders like Dr. Todd to bring hands-on experiences to our students, whether it be in our own backyard at CSUSB, on Mount Rainier, or in Antarctica. Such experiences are transformative for our students."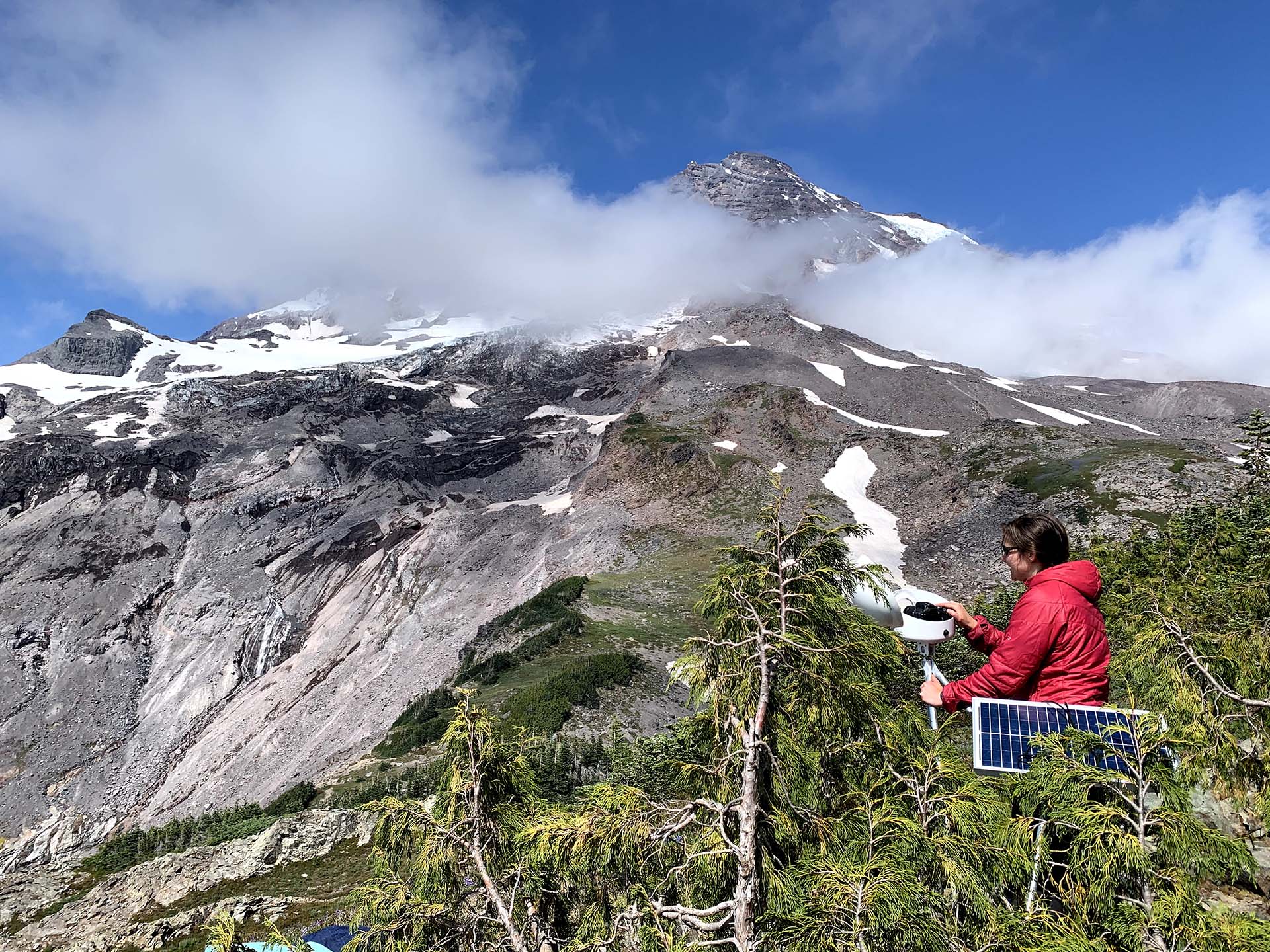 Todd's research on glaciers has taken her most recently to Mount Rainier National Park in Washington state and to Antarctica, where she was part of a research team that studied how much ice the Antarctic Ice Sheet has lost since the last ice age.
The Antarctic findings were in the study, "Late-glacial grounding line retreat in the northern Ross Sea, Antarctica," by Todd, Brent Goehring, Greg Balco, Isaac Moening-Swanson and Keir Nichols, published by the Geological Society of America in 2019.
"These studies help us understand how Antarctic ice sheets have changed in the past, so scientists can build better predictions of future changes," Todd said. "Antarctica is a major contributor to global sea level rise, so it's important especially for coastal communities to understand how much global sea level rise to expect in the future." 
In her new role at CSUSB, Todd will continue her field work in Antarctica. She and her colleagues recently received a National Science Foundation grant to study how the East Antarctic Ice Sheet responded to a past period of warm climate in the hopes of understanding how the ice sheet might respond to current climate change. The Antarctic field team will be made up of researchers from Berkeley Geochronology Center and the University of Maine, as well as Todd and a CSUSB student.
"Our Antarctic research happens during our winter. We typically leave for our Antarctic field work in late November," Todd said. "During that time of year, the sun is up for 24 hours a day in Antarctica, and the weather is most favorable for field work."
The research team will first stop at McMurdo Station, where they will prepare for their field work, and then flown to their field sites where they will spend several weeks mapping the mountains that rise above the ice sheet.
"We're looking for rocks left behind by the ice sheet when it was thicker and flowed over the mountains that are visible today. We will also identify locations where we can drill through the ice to collect rocks at the bottom of the ice sheet," Todd said. "We'll analyze these rocks to determine when they were last exposed – which would be during a time of warm climate when the ice sheet was much smaller than it is today."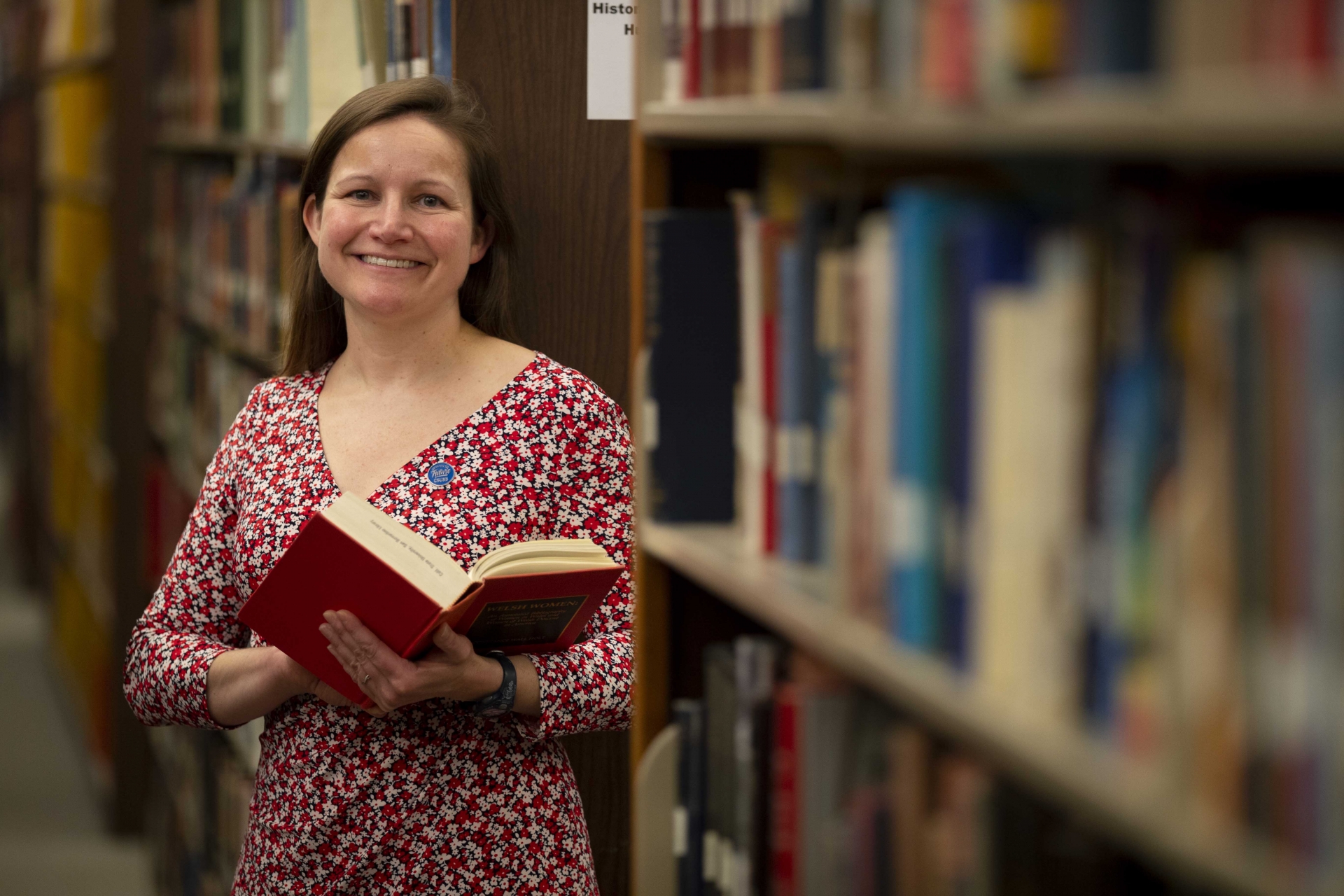 Todd said she and CSUSB students will continue her field work on Mount Rainier next summer. The Mount Rainier project is funded by a NASA grant with the University of Washington.
At Mount Rainier, Todd, her colleagues and students are measuring how rock-covered glaciers are evolving in the face of rising temperatures and reduced snowfall.
"I work with students on Mount Rainier for about a month during the summer – when our field sites are snow free and accessible. We camp out near the glaciers, mapping their surfaces and boundaries," Todd said. "We collect water and rock samples to understand how water and rock move through the glacier systems. We work closely with National Park Service scientists, sharing data and resources."
Todd said she began doing research on glaciers when she started her Ph.D. program at the University of Washington in the spring of 2002. She went on her first Antarctic field season in November 2003 to January 2004.
She has also studied glacial retreat in the Southern Andes, where was part of a research team that tracked long-term climate change in the Peruvian and Bolivian Andes by mapping and sampling glacial deposits.
Todd is the author and/or co-author of a number of published studies on glaciers, glacial geology and glacial history. She has also given a number of presentations at various conferences. Todd is a member of the American Geophysical Union, the Geological Society of America, the International Glaciological Society and the National Association of Geoscience Teachers.
Along with her Ph.D. in geological sciences from the University of Washington, she was also awarded a master's degree in earth resource engineering from the Columbia University Fu Foundation School of Engineering & Applied Science and a bachelor's degree in geology cum laude from Claremont McKenna College.
She said she came to CSUSB because she was so impressed with the Department of Geological Sciences and the diversity of students at CSUSB.
"Geological sciences faculty are deeply committed to their students, offering many, many opportunities for students to experience geological field research, gain hands-on geological skills and prepare for their careers after CSUSB," Todd said. "I am so excited to work with such a dedicated group of faculty and collaborate with CSUSB geological sciences students!"