CSUSB lecturer tells local COVID-19 pandemic stories through creative lens
A moving collection of stories from residents throughout San Bernardino and how the COVID-19 pandemic has affected them is documented in "A Space Between Us," a public art project by Cal State San Bernardino art and design lecturer Tamara Cedré.
"When I was selected for this project, I was interested in the idea of using an artwork to reinforce an important public health message to stop the spread of COVID," Cedré said in a short video about her work. "I was also drawn to documenting how a community dealt with a pandemic."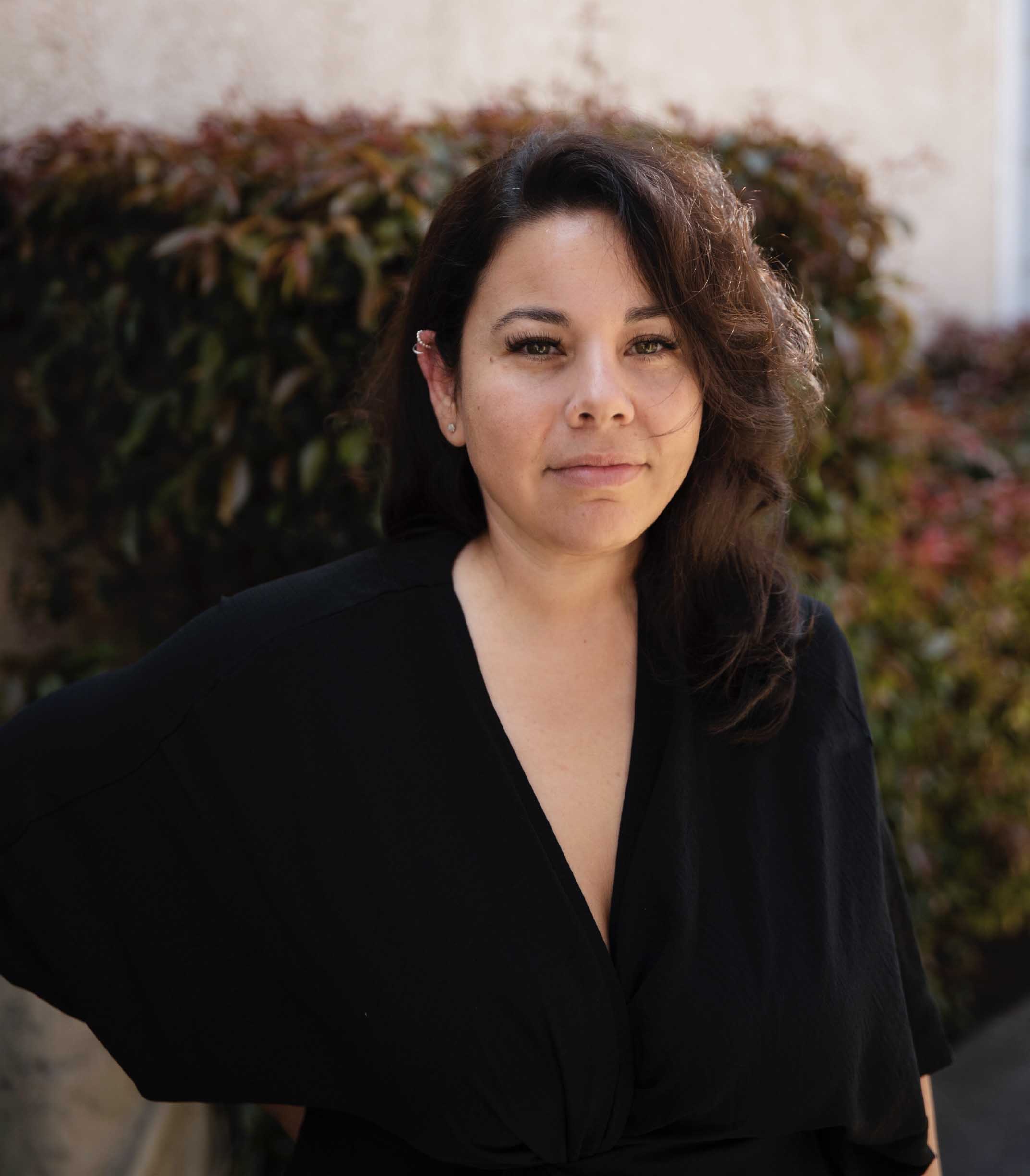 The project, which was funded with a major grant from the California For All project, tells a series of stories in three ways:
An image and audio series comprised of photographs and voice testimonials. "As a photographer, I can see so much in a person's face as I photograph a portrait, but hearing their voice – and the ways they speak – can be such a testament to their experience," Cedré said on her website.
A zine for those who do not have access to the art project online. The zine has been distributed in newsstands across the county and features a visual map of the locations where she and her team collected pandemic stories in San Bernardino County.
Video stories featuring four subjects, which focused on their reflections of the pandemic. The films have been screened at three events this past June – two in San Bernardino and one in Joshua Tree.
A Space Between Us is part of the "Your Actions Save Lives" state-wide art campaign to stop the spread of COVID-19.
"While the purpose of this project was to bring visibility to the importance of preventing the virus in communities that didn't have access or resources to healthcare," Cedré said, "the lasting impression of this work, after a call to action, are the stories from the residents that echo the concerns of redline communities across the country."
Cedré said it was important for her to collaborate with her community and to also work with other artists who needed a platform. Contributors to A Space Between Us include Adrian Metoyer III, producer; James Dailey, zine artist, intern and current CSUSB student; Raymond Alva, second camera, post-production; and Juan Carrillo-Dominguez '19, film subject, intern and CSUSB alumnus.
"I'm grateful to all the participants that opened up their lives to us," Cedré said. "I want to thank you for taking the time to listen and see the residents of San Bernardino. Our stories are important."
To view Cedré's art project, visit the A Space Between Us website.