How racism influenced an infamous murder case in 1920s Hawai'i topic of program

---
How racism played into an infamous murder case in 1920s Hawai'i will be the focus of the next Conversations on Race and Policing, 3 p.m. Wednesday, April 28, on Zoom.
Jonathan Okamura, professor emeritus of ethnic studies at the University of Hawai'I Mānoa, will present "Raced to Death in 1920s Hawai'i: Injustice and Revenge in the Fukunaga Case," beginning at 3 p.m. Wednesday, April 28, on Zoom. The program can be accessed from a PC, Mac, Linux, iOS or Android at https://csusb.zoom.us/j/97960458784.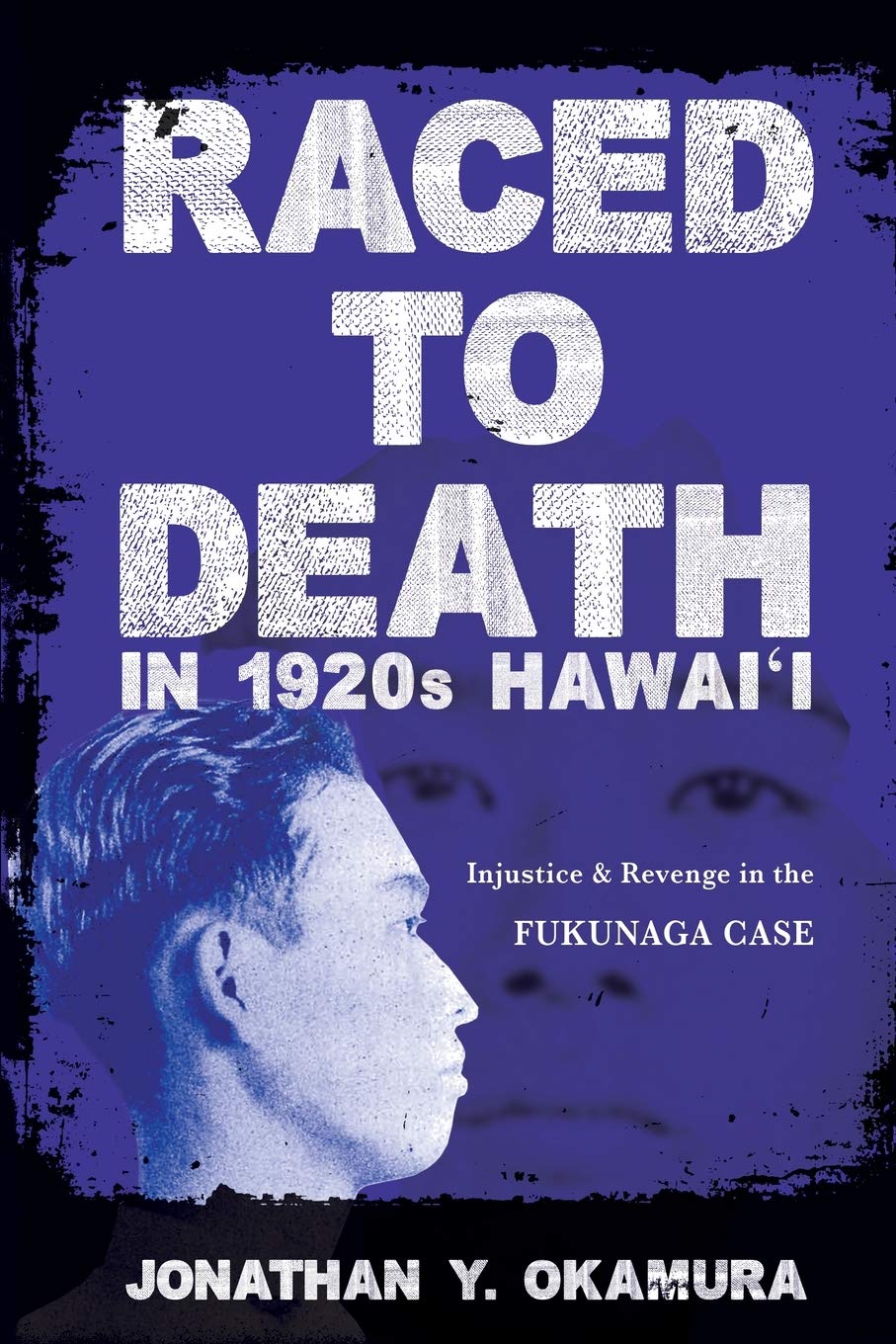 The presentation's title is taken from Okamura's book of the same name. "Raced to Death in 1920's Hawai'i: Injustice and Revenge in the Fukunaga Case" (University of Illinois Press, 2019) is about the case of Myles Yutaka Fukunaga, who kidnapped and murdered 10-year-old George Gill Jamieson in Waikîkî. "Fukunaga, a nineteen-year-old nisei, or second-generation Japanese American, confessed to the crime. Within three weeks, authorities had convicted him and sentenced him to hang, despite questions about Fukunaga's sanity and a deeply flawed defense by his court-appointed attorneys," the book's website says. Okamura "argues that officials 'raced' Fukunaga to death – first viewing the accused only as Japanese despite the law supposedly being colorblind, and then hurrying to satisfy the Haole (white) community's demand for revenge. Okamura sets the case against an analysis of the racial hierarchy that undergirded Hawai'ian society, which was dominated by Haoles who saw themselves most threatened by the islands' sizable Japanese American community."
The program will be moderated by Eri F. Yasuhara, dean emerita, CSUSB College of Arts and Letters, and professor of Japanese in the Department of World Languages and Literatures. 
Conversations on Race and Policing began in the aftermath of the May 25 death of George Floyd while in the custody of four Minneapolis, Minn., police officers. A video of the incident posted on social media has led to widespread protests, the firing of four police officers, the arrest of one officer on a second-degree murder charge, the other three on charges of aiding and abetting second-degree murder – and a spotlight worldwide on race and policing.
Previous forums also are posted online (more recordings will soon be available for viewing) on the CSUSB History Club Lecture Series YouTube channel.
The series is organized by CSUSB students Marlo Brooks, Zoralynn Oglesby and Evelyn Jimenez, and university faculty members Mary Texeira (sociology) and Jeremy Murray (history), Robie Madrigal, public affairs/communication specialist for the CSUSB John M. Pfau Library, and community member Stan Futch, president of the Westside Action Group.  
For more information, contact Robie Madrigal at rmadriga@csusb.edu or Jeremy Murray at jmurray@csusb.edu.