CSUSB alumna joins fellow Coyotes in public affairs roles at historic NASA center
For Elena Johnson, the education she earned at Cal State San Bernardino has taken her to the upper reaches of Earth's atmosphere. Metaphorically, at least.
After graduating in the spring of 2020 with a B.A. in communication studies, Johnson, who is first-generation, now works for the storied NASA Armstrong Flight Research Center (AFRC) at Edwards Air Force Base as a public affairs specialist on the Strategic Communications team.
Due to COVID-19, she's currently working from her apartment in Hesperia on public affairs duties for the center's Stratospheric Observatory for Infrared Astronomy (SOFIA) and Airborne Science Operations.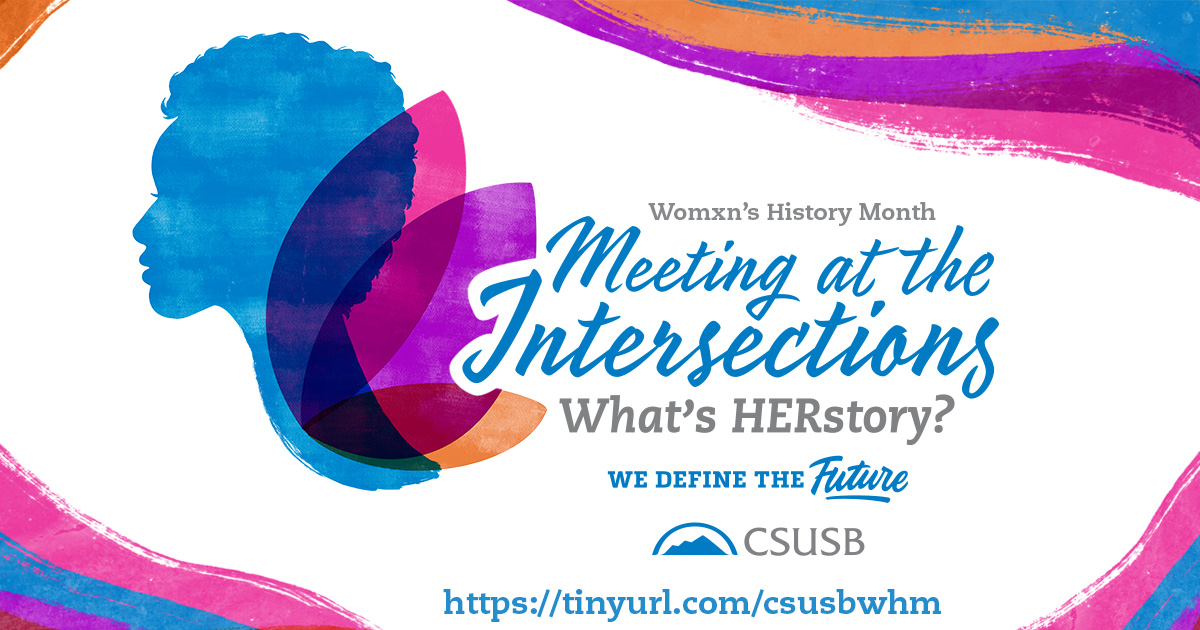 "Having to adjust to not seeing the people I work with is a little strange," she said, noting that her NASA colleagues have given her a warm virtual welcome. "Working from home, overall, feels good as I have the space to work on tasks independently, and I do not have to commute."
Making it even warmer is joining the company of several other communication studies alumnae previously hired at the sprawling Edwards, Calif., complex – Jessica Arreola '16, ARMD social media and public engagement lead; Alana Roche '18, public and digital engagement lead; and Arya Abrego '18, systems engineering coordinator.
In addition, alumna Kate Squires '06, '11, who served as an AFRC public affairs specialist for more than five years, joined Northrop Grumman in February 2020 as a senior principal communications representative.
"I work closely with these ladies and I feel they have paved the way for me to join NASA and make it much more welcoming," Johnson said.
Like Johnson, Arreola also feels that CSUSB alumni before her helped her get to NASA and wants to ensure she does the same.
"My goal to work at NASA was born during a public relations class when two guest speakers from NASA's Armstrong Flight Research Center spoke about being CSUSB alum, fellow communication majors, and communicators for NASA," Arreola said. "It was that day that I realized that with the degree I was pursuing, I could really work for any major company/organization – even NASA! I really valued hearing about real world experience from CSUSB alum and I've made sure to pass that on. I want others from similar paths of life like me to have their 'AHA' moment too."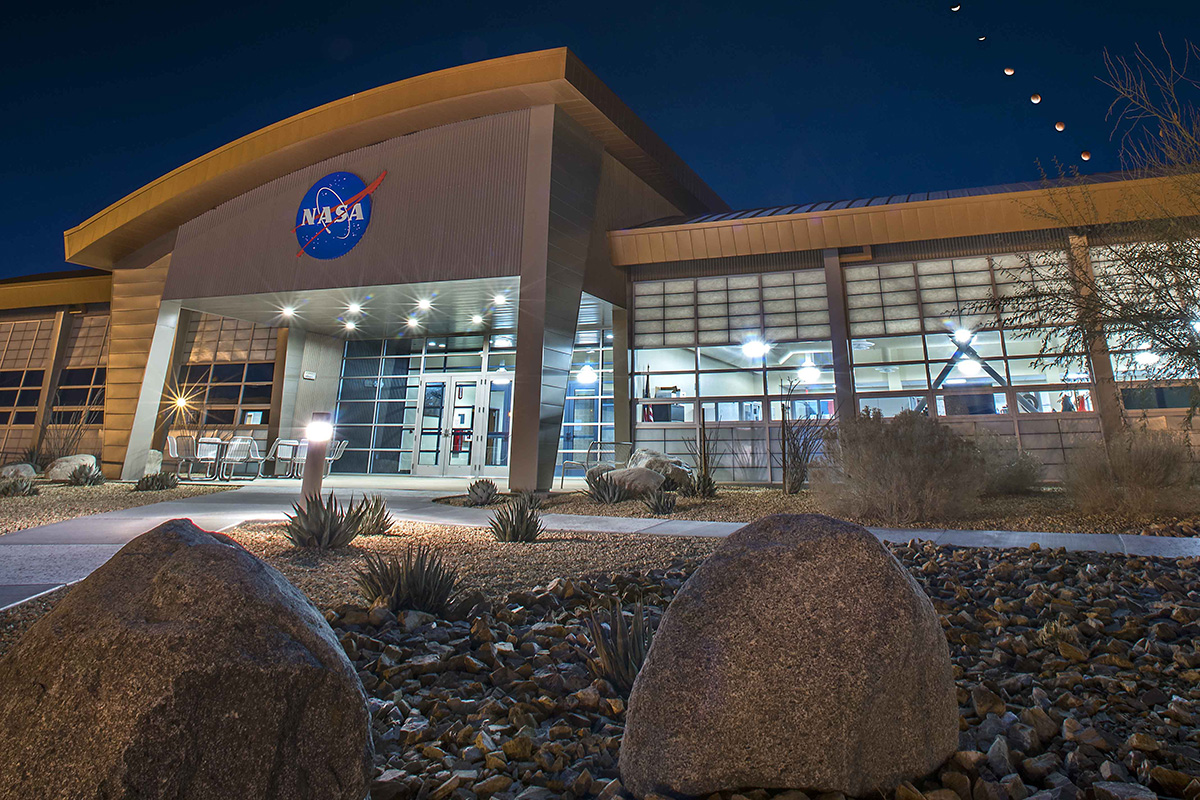 For Johnson, joining the legendary space agency in February is an "unreal and exciting" accomplishment, one she believes is a blessing from her late mother, who passed away unexpectedly in December.
The Mojave Desert center is named for Apollo 11 astronaut Neil A. Armstrong, a former research test pilot at the 75-year-old site, which now serves as NASA's primary facility for "high-risk, atmospheric flight research and test projects." Thanks to year-round flying weather, a high-speed flight corridor and more than 300,000 acres of remote area with a mix of topography, the center remains on the cutting edge of atmospheric and aeronautical research.
Johnson said it was the communication studies courses she took at CSUSB that gave her "the right stuff" to follow her fellow Coyotes to a career at NASA.
"When I began my major coursework, I treated each of my classes as if they were jobs where my professor is the supervisor and my classmates are co-workers," she said.
Johnson credits her mentor, full-time CSUSB lecturer Jess Block Nerren, not only for the skills she gained in the classroom, but also for passing along a timely job opening.
"Nerren guided me, gave me opportunities to grow within classes, trusted me with responsibility and recognized my passion for communication work," Johnson said.  
"To me, NASA embodies the best of the best, and as such, I see NASA hiring those who demonstrate the highest levels of excellence," Nerren said. "We incubate amazing talent here at CSUSB and it means a great deal that NASA sees the ability, strength and talent in hiring from CSUSB. I am thankful for them for having such a broad and inclusive vision of the future of aerospace and strategic communication."
Johnson also thanks associate professor Liliana Conlisk Gallegos, professor and former ­­­­director of the Teaching Resource Center Jo Anna Grant, and the many other communication studies lecturers and professors at CSUSB who contributed to her journey.
"Fortunately, there are few dull days at an agency that's success requires uncompromising commitment to safety, excellence, teamwork and integrity," Johnson said. "There is so much to learn, so it keeps me on my toes."