A look back: Professor honored with CSU's Faculty Innovation and Leadership Award
As part of our celebration of Womxn's History Month, take a look back when Terri Nelson, professor of French, was one of 25 CSU faculty and staff  selected for the award that honored "those who have demonstrated extraordinary leadership to advance student success, particularly in courses or areas with traditionally low success rates or persistent equity gaps." This article was originally published Aug. 24, 2020. Also visit the Womxn's History Month Programs to participate in university events all month long.
---
Terri Nelson, professor of French in the World Languages and Literatures Department at Cal State San Bernardino, is a recipient of the California State University's Faculty Innovation and Leadership Award (FILA) for her innovative approach to curricular and faculty development.
"I've just completed my 25th year at CSUSB, having joined the Department of World Languages and Literatures in 1995," Nelson said. "From day one, my work has focused on how to make learning more interesting, exciting and memorable for students – whether that be through teaching or through leading faculty workshops and learning communities."
Nelson was one of 25 CSU faculty and staff selected for the award, "honoring those who have demonstrated extraordinary leadership to advance student success, particularly in courses or areas with traditionally low success rates or persistent equity gaps," according to a news release from the CSU.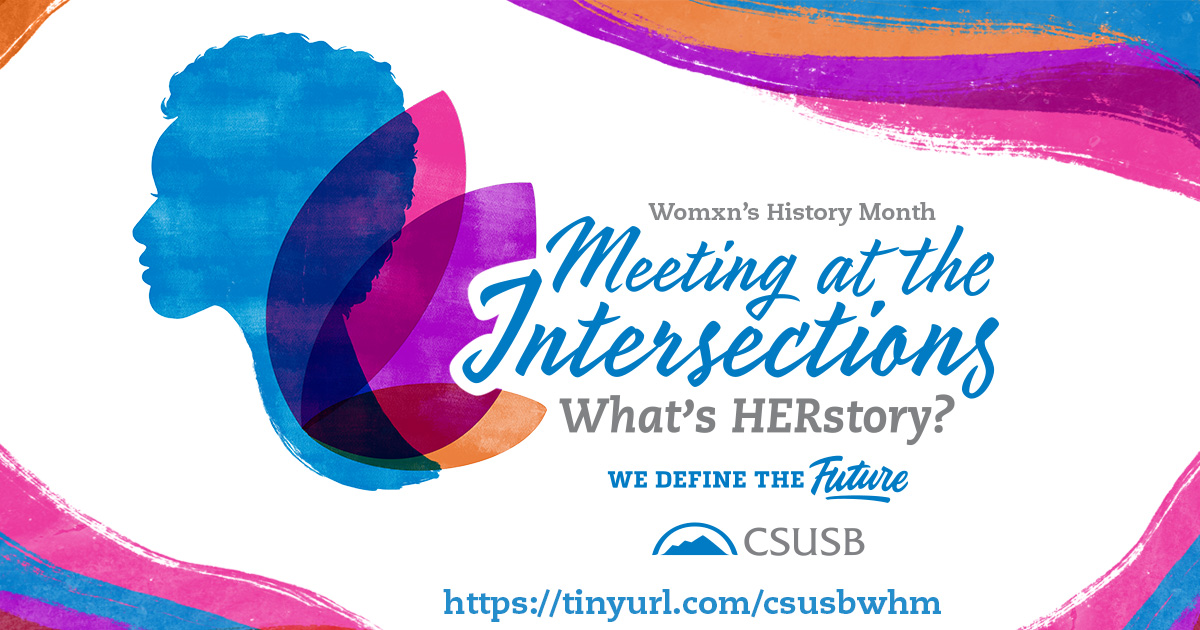 "To have my efforts recognized by colleagues both at 'home' (CSUSB) and at the statewide level, with the FILA award, brings me great joy and satisfaction," Nelson said. "Our students are the future. And they leave me hopeful and optimistic that it will be a bright one. Every investment into making their education the best possible is a labor of love."
"Dr. Nelson is an outstanding professional development leader, a highly effective and innovative teacher with demonstrable impact on student success and lifelong learning, and a pathbreaker in pedagogical exploration of technology-enhanced learning," said Mihaela Popescu, professor of communication studies at CSUSB.
Nelson, who recently received the 2020 Brilliancy Prize of the Reacting Consortium, is a nationally recognized practitioner of the Reacting to the Past (RTTP) pedagogy, which immerses students in role-playing debates to increase their awareness and appreciation of art, philosophy, diversity and significant historical events. Through RTTP, she has redesigned courses on the French Revolution, French Impressionistic art, ancient Athenian democracy and the Mexican Revolution, among others. These capstone courses achieved higher numbers of successful outcomes, compared to the historical average, with over three-fourths of the students reporting spending more time engaging in RTTP courses than in any other course.
Nelson also created an online game, "Paris Occupé," to further students' understanding of a complex French time period. The project, which encourages students to express more nuanced emotional, moral and philosophical stances in French, was selected as Editor's Choice in Digital Humanities Now in April 2016.
Nelson has also provided leadership in faculty development at the campus, system and national levels. As the associate director of CSUSB's Teaching Resource Center, she designed and led 15 faculty workshops and year-long programs on pedagogical innovation, with a focus on the design of online courses. She also led faculty learning communities to promote usage of online teaching tools to campus faculty, such as PlayPosit and Slack. Nelson has delivered more than 100 presentations on various teaching-related topics at 20 local conferences and workshops, 15 regional conferences, 20 national conferences and five international conferences.
"The CSU's world-class faculty continue to advance bold, creative solutions to enrich student learning, despite the daunting and unprecedented challenges facing higher education," said CSU Chancellor Timothy P. White in a CSU news release announcing the winners. "The awardees have demonstrated brilliance, ingenuity and adaptability, and their steadfast commitment to student success is at the very core of the CSU's educational mission."
A selection committee comprised of faculty, student representatives from the California State Student Association and staff members from the CSU Office of the Chancellor reviewed hundreds of nominations to determine the winners.
Awardees receive $5,000, as well as $10,000 allocated to their academic department in support of ongoing innovation and leadership to advance student success at the CSU. Funding for the awards is provided by grant support from foundation partners.
Visit the Faculty Innovation and Leadership Awards website to read the biographies of each CSU awardee.