NOTE: Faculty, if you are interviewed and quoted by news media, or if your work has been cited, and you have an online link to the article or video, please let us know. Contact us at news@csusb.edu.
---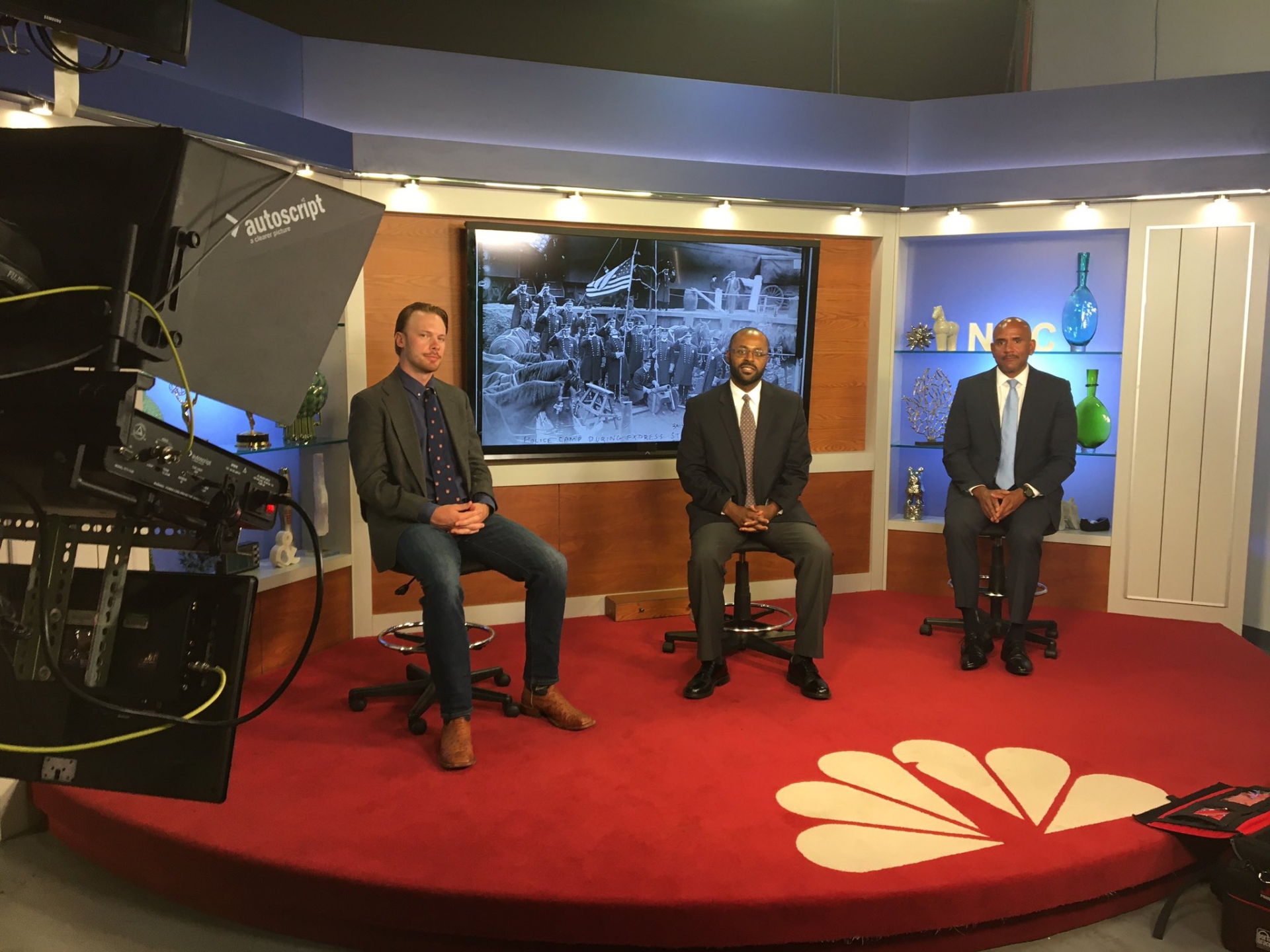 CSUSB dean and faculty interviewed for 'Policing in Black Communities: The Beginning'
NBC Palm Springs
June 24, 2020
There's been recent pushback from the black community demanding justice when it comes to police brutality.
Rafik Mohamed, dean of the CSUSB College of Social and Behavioral Sciences, Zachary Powell, assistant professor of criminal justice, and Marc Robinson, assistant professor of history, were interviewed for the newscast's multi-part series that looks back at history to see how the events of the past have shaped our modern-day police force.
They have been studying police tactics for many years and believe what we see today is merely an extension of the law enforcement we saw when this country was founded.
"If you go back historically, the presence of kind of race bias in policing used to be even more overt and even more pronounced," said Mohamed.
Powell said officers were typically inexperienced in early policing.
"I think it would be a mistake to think there was like a good 'ol days' of policing where we used to be more community policing and then we moved away from that to being more of control." he said. "When you think about when you created police departments, you think about, a lot of times these were political positions where people would pay someone who knew someone at a higher place. It was an attractive job because you had a salary, you had easy work to do and there was next to nothing in terms of training."
See the complete segment at "Policing in the Black communities: The beginning."
---
CSUSB professor interviewed for article about NASCAR's trouble with racism
The New York Times
June 24, 2020
Although investigators determined that the knot found hanging in a racetrack garage was not meant as a hate crime targeting Bubba Wallace, NASCAR has long had complaints of racist behavior from people within the sport. Wallace, the sport's only Black driver, has been outspoken about NASCAR banning the Confederate flag from its events.
Hate crime hoaxes are extraordinarily rare. Just 11 of more than 7,000 reported hate crimes in 2018 turned out to be deliberately false reports, according to data compiled by the Center for the Study of Hate and Extremism at California State University, San Bernardino. But researchers said that when potential hate crimes, reported in good faith, are found not to have been plainly motivated by bias or malevolence, observers are often quick to react with skepticism — and sometimes false arguments — particularly online.
"We are now in a world today where conspiracy theories have greater currency than facts and patience," said Brian Levin, a former New York City police officer who is now the director of the San Bernardino center. "This has become a game of gotcha rather than an earnest search for truth."
The newspaper reported that there was good reason for Wallace and his team to be sensitive to anything that could be perceived as racist. His own parents were concerned for his safety after he spoke out this month, saying the Confederate flag was a symbol of hate, and not heritage. Those safety concerns were focused on the reaction of fans in the predominantly white sport, but history has shown that racism also exists inside the stock-car circuit.
Read the complete article at "Talladega noose incident puts spotlight on NASCAR's troubles with racism."
---
These news clips  and others may be viewed at "In the Headlines."