We Are Here For You!
Health Science and Human Ecology staff, faculty, and advisors are working virtually and in person to meet the needs of students, colleagues, and members of the CSUSB community. Currently, the best means to contact us is via email. You are important to us, and we will respond to your emails as soon as possible. You can reach the HSCI staff at hsci.dept@csusb.edu or look up faculty and  CSUSB Campus Directory. You can also contact the CNS Office of the Dean at cns@csusb.edu.
Please monitor your Coyote email daily for important announcements and information from the Health Science and Human Ecology and CSUSB administrators, faculty, and staff. Also, keep in touch with your instructors via Blackboard/Canvas in addition to email.
Stay safe, stay healthy, and practice social distancing. We are all in this together — all of us — and we are taking all steps necessary to support your academic goals and progress during these challenging times.
Again, thank you for your patience and understanding.
Please visit the university's Resources for Virtual Learning, Teaching, and Working page for updated information on internet access and Wi-Fi, laptop checkout, Zoom training and tutorials, housing, counseling, basic needs, parking refunds, free software downloads and training, tech support, financial aid, information for student assistants, and more.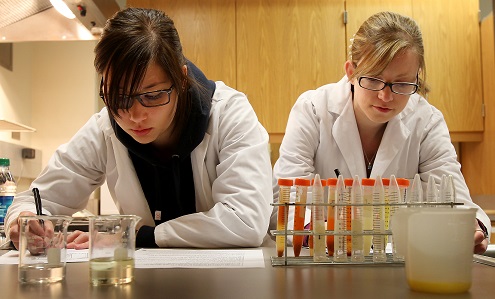 Students working in a Lab
Mission Statement
Our mission of the Department is to prepare highly competent professionals who are well prepared in the disciplines of public health including environmental health science, health care management and administration, nutrition and food sciences, and public health education, and to maintain the department as a public health leader within the University's service area. Graduates will exhibit broad health science knowledge, applied technical and human skills, clear personal and social values, civic commitment to the community, and a desire for lifelong learning and achievement. To this end, we are committed to achieving excellence in undergraduate and graduate education by being at the forefront of scientific advancement and professional practice in the areas of research, teaching, and service consistent with the philosophy and goals of the California State University System, the San Bernardino campus, and the College of Natural Sciences. 

We help students prepare for jobs in local health departments, community organizations, health services, schools, hospitals, industry, tribal health, and many other sites. Our students may also pursue graduate programs in research, epidemiology, physician assistant, nursing, occupational and respiratory therapies, and other allied health careers.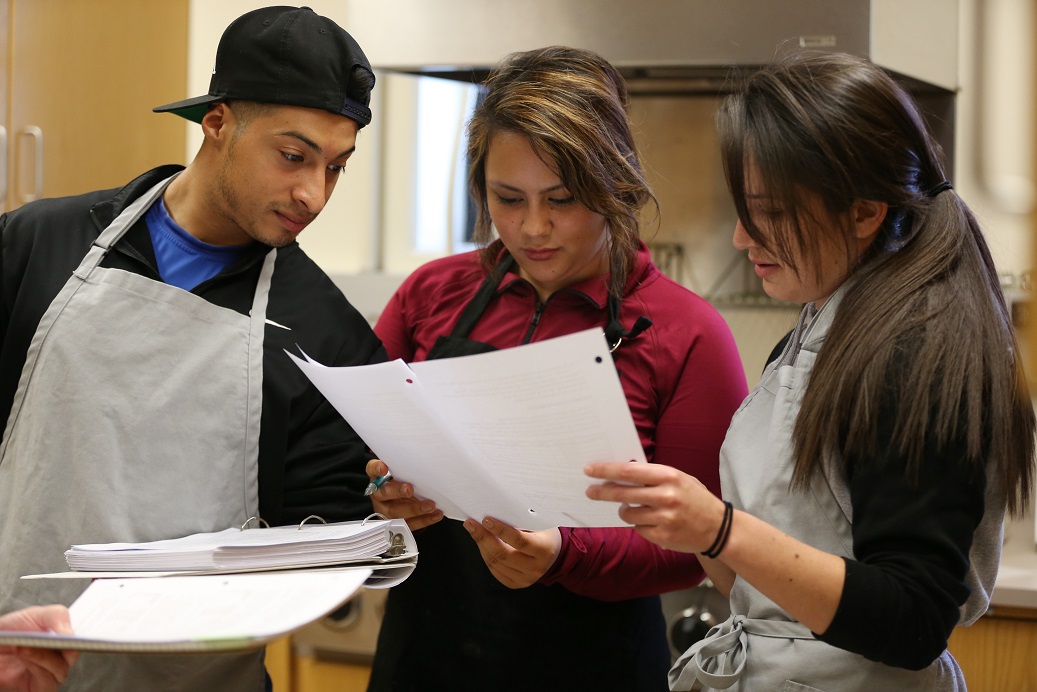 Alumni Survey
If you earned a BS in Health Science, a BS in Nutrition and Food Sciences, an MPH, or an MSHSA degree, please take the alumni survey: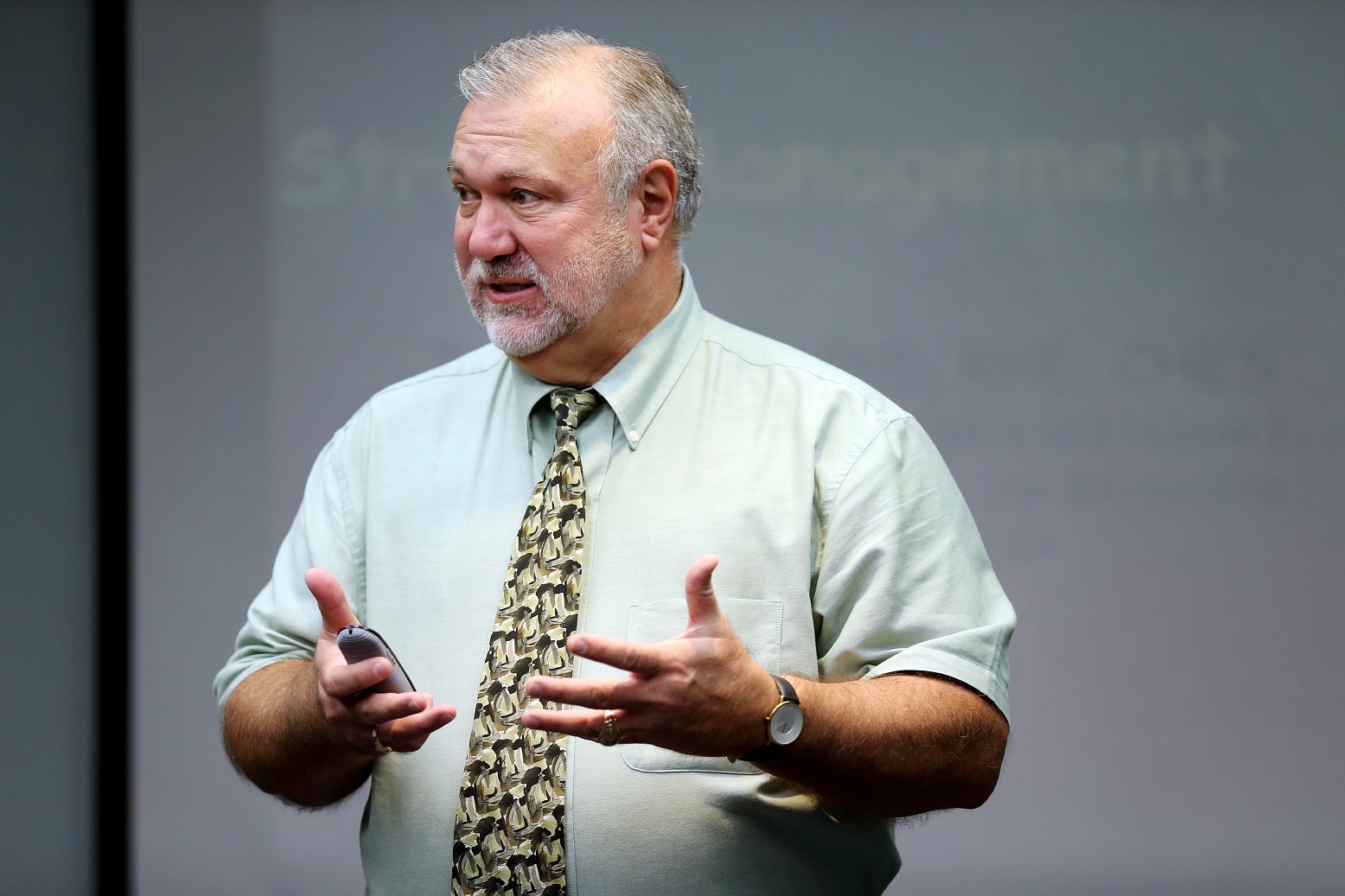 Faculty Advising List
Public Health Workforce Development Trainings
Free professional development webinars developed for professionals working in the field of Public Health.
Click on the training you would like to register for below.  Enter your mail address, select "I am a new user," enter your Full Name, select to accept the use policy, and finally "Enroll in Course." Once this is done, you will receive an email with a course invitation. Click on the link invite that you received, and access the course. 
Policy Development Workshop
Duration: 1 hour
NCHEC Category 1 - 1.75 CHES Credits

At the end of the session, participants will be able to:
Discuss means to involve priority population and other stakeholders during the policy planning process
Identify key sources of data
Understand and evaluate policies that impact health
Sign-up for Policy Development Training
Mental Health Awareness and Resources Workshop 
Duration: 1 hour
At the end of the session, participants will be able to:
Define mental health and mental illness
Provide current federal trends and and statistics on mental illness
Provide San Bernardino County trends and statistics on mental illness
Explain contributing risk factors
Discuss an impacted vulnerable population (men)
Provide information on community resources
Sign-up for Mental Health Awareness and Resources Training
Health Education Competency Training Workshop
Duration: 1 hour

At the end of the session, participants will be able to:
Demonstrate the core functions and competencies of health education
Identify methods to be an effective health educator

Sign-up for Health Education Competency Training

For any IT issues, please contact Mauricio Cadavid at mcadavid@csusb.edu
For any other issues, please contact Amber Olney at aolney@csusb.edu
 
Department Highlights
Dr. Mahmood Nikbakhtzadeh
Congratulations Dr. Nik for receiving two CSUSB awards for the Fall 2022 semester:  A Faculty-student Award for supporting undergraduate research in his lab and a Research Assigned Time Award to help progressing research activities.  Both awards will assist in ongoing research projects at CSU, San Bernardino. 
Dr. Lal Mian
Congratulations Dr. Lal Mian (Professor of Health Sciences, Emeritus, 2017) for receiving the first Distinguished Lifetime Service Award from the Society for Vector Ecology at SOVE 8th International congress 2022 in Hawaii.  Dr. Mian is a (SOVE) Newsletter Editor (2012- ), United States Southwest Regional Director (2020- ), served as President (2018), Journal of Vector Ecology Editorial Board member (1992-) and member of standing committees. For more information on the Society for Vector Ecology: SOVE