Leadership Challenge Center - Group Interview
October 6, 2023
2:30pm - 4:00pm
CSUBS Leadership Challenge Center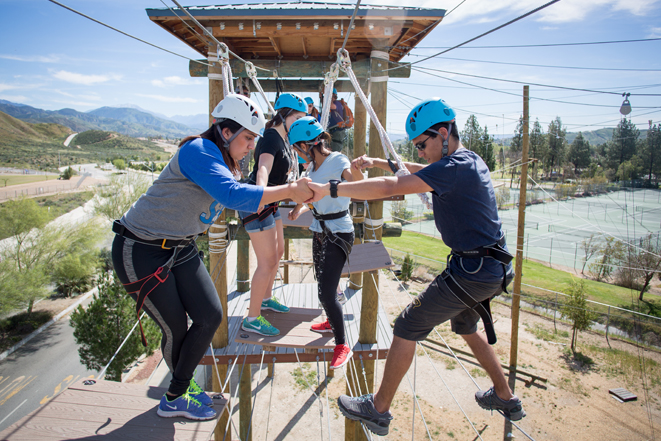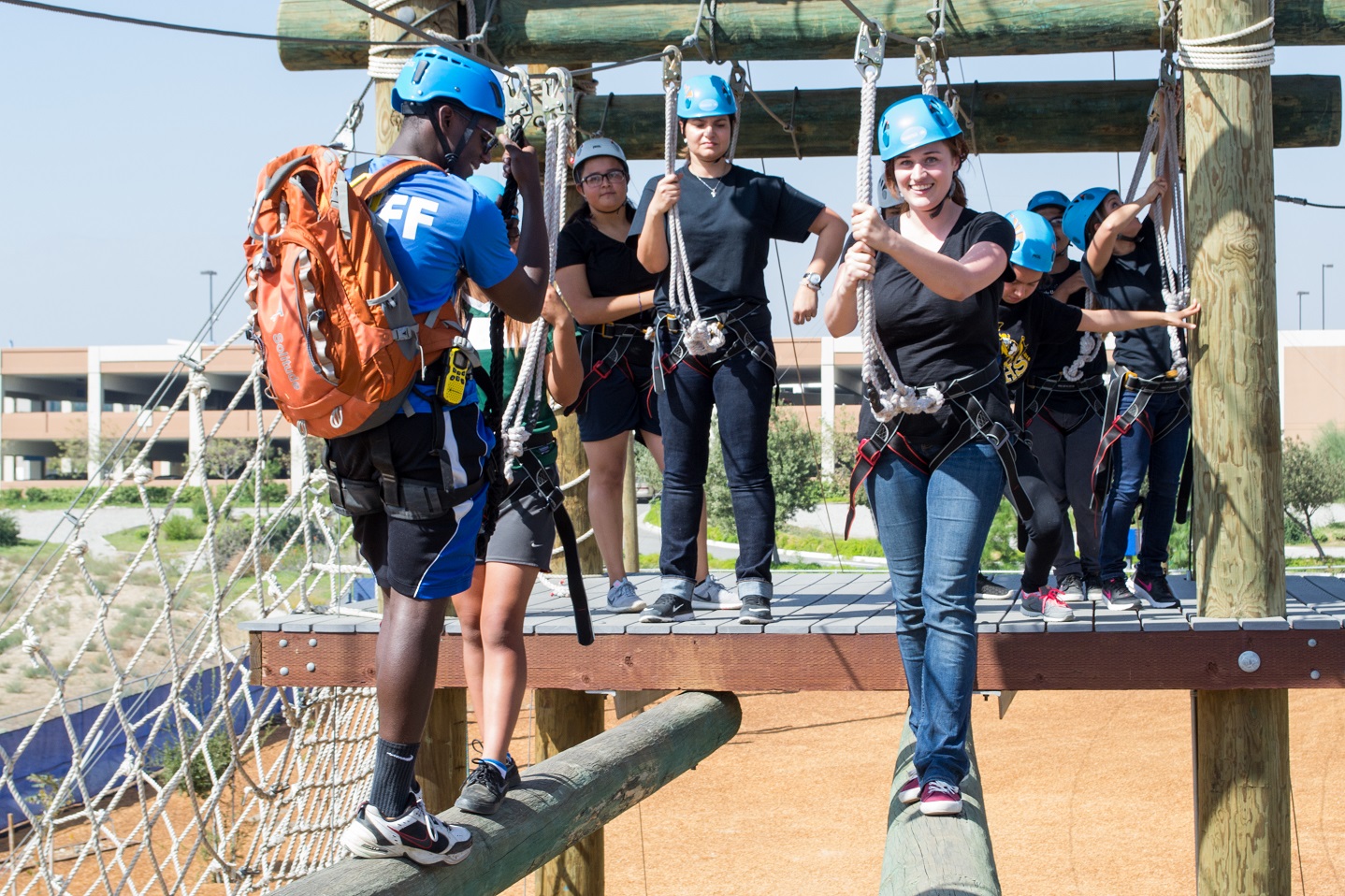 Interested in leading groups through teambuilding and leadership development programs on the Leadership Challenge Center? We're hiring! Register to attend a group interview on the Leadership Challenge Center course. The interview will be on Friday, October 6, 2023 from 230pm - 330pm on the Leadership Challenge Center Course. Please wear athletic attire and closed toed shoes. You will take part in group team building challenges and will put on a harness and climb on the course.

The Leadership Challenge Center Facilitator is a part time position consisting of working teambuilding programs and events. Staff will lead groups through teambuilding challenges that take place on the ground and up to 50 feet in the air. Work is on-call and no guarantee of minimum hours per week.

Responsibilities include but are not limited to:
• Daily inspections of course and facility
• Provide belay services to participants
• Provide a friendly, upbeat and customer service-oriented environment.
• Provide a welcoming, inclusive environment for staff and participants.
• Instruct climbing of high elements and games to participants
• Conduct inspections and maintenance of course and equipment.
Must be a CSUBS student enrolled in a minimum of six (6) units at California State University,
San Bernardino and maintain a quarterly and cumulative G.P.A. above 2.?