"Gender Identity and Pronoun Use"
September 19, 2023
10:00am - 11:00am
Zoom Session (Register to Receive Link)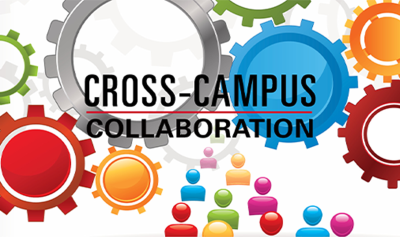 This session is being offered to all CSUSB employees as part of the Staff Development Center's Cross-Campus Collaboration (CCC) with Systemwide Learning & Development. For questions, assistance with registering, or accommodation requests, please email staffdevelopmentcenter@csusb.edu or call x73125.
About "Gender Identity and Pronoun Use":
Hosted by CSU Fullerton
This training will provide foundation information on gender, gender identity, and biological sex and highlight the difference between gender identity and sexual orientation. The training will provide best practices on how to incorporate pronoun usage in your day to day work and interactions that help foster a space for inclusivity and learning. This session is for beginners who are interested in a foundational overview of DEI concepts and practices. There are no pre-activities required.
About CCC:
Many classes that were formerly in-person are now offered virtually. This gives us a unique opportunity to extend campus classes beyond campus borders and offer a new way to share professional development across the CSU! View the full schedule and more information on the Cross-Campus Collaboration webpage.
The following campuses have volunteered to participate in a cross-campus collaboration and offer classes exclusively to other participating campuses:
Bakersfield, Chancellor's Office, Channel Islands, Chico, East Bay, Fresno, Fullerton, Humboldt, Long Beach, Monterey Bay, Northridge, Pomona, Sacramento, San Bernardino, San Diego, San Francisco, San Jose, San Luis Obispo, San Marcos, Sonoma, and Stanislaus.