ASUA Financial Wellness: Special Circumstances
February 28, 2023
12:00pm - 1:00pm
SMSU North, Room 2208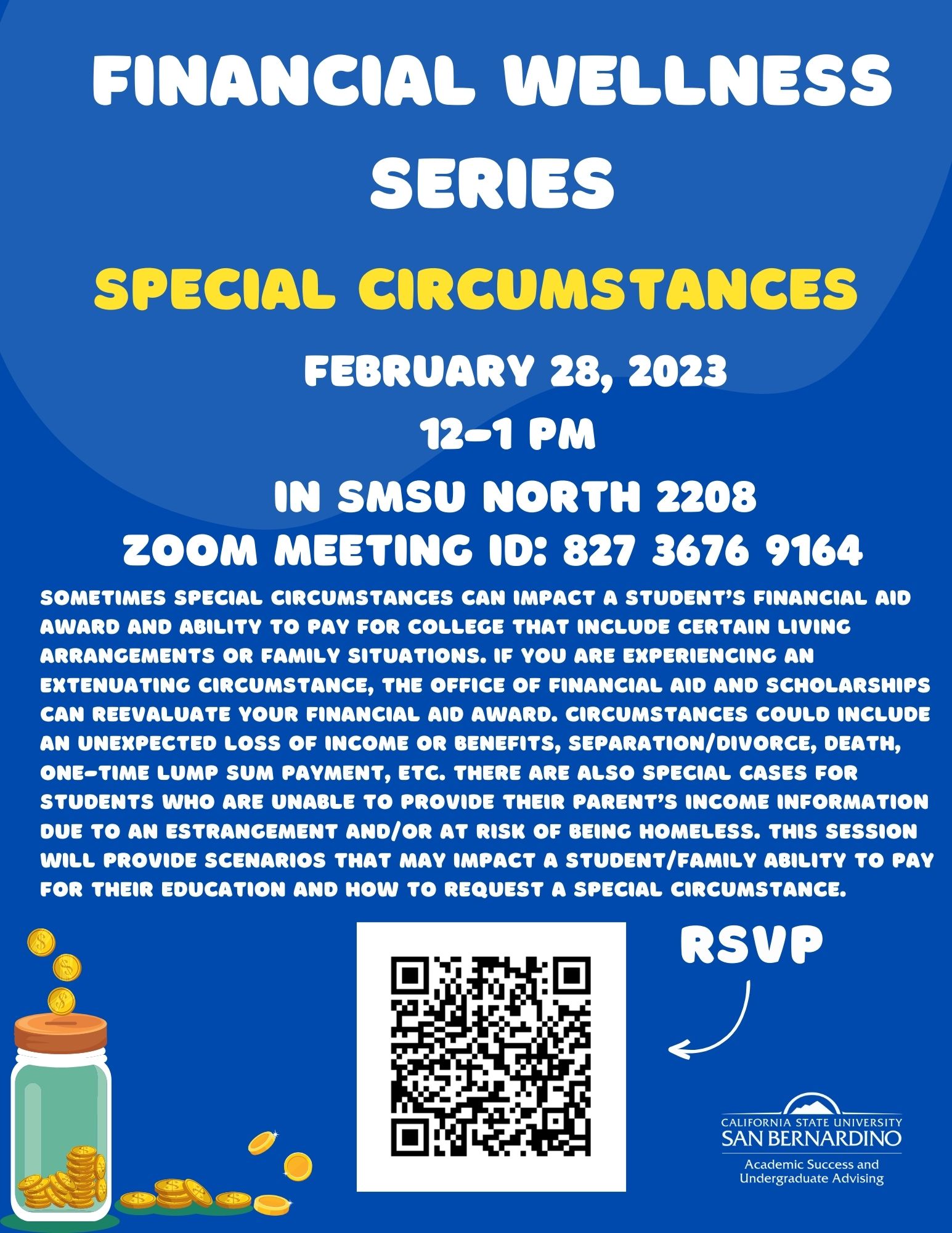 Special Circumstances
Sometimes special circumstances can impact a student's financial aid award and ability to pay for college that include certain living arrangements or family situations. If you are experiencing an extenuating circumstance, the Office of Financial Aid and Scholarships can reevaluate your financial aid award. Circumstances could include an unexpected loss of income or benefits, separation/divorce, death, one-time lump sum payment, etc. There are also special cases for students who are unable to provide their parent's income information due to estrangement and/or at risk of being homeless. This session will provide scenarios that may impact a student/family ability to pay for their education and how to request a special circumstance.
Zoom is available for students unable to attend in person. Zoom address: https://csusb.zoom.us/j/82736769164
This workshop is one in a series brought to you by ASUA's Financial Wellness program.