What's the Hope? How to meaningfully engage with life.
March 3, 2022
10:00am - 11:00am
The Retreat - Room 107 and Zoom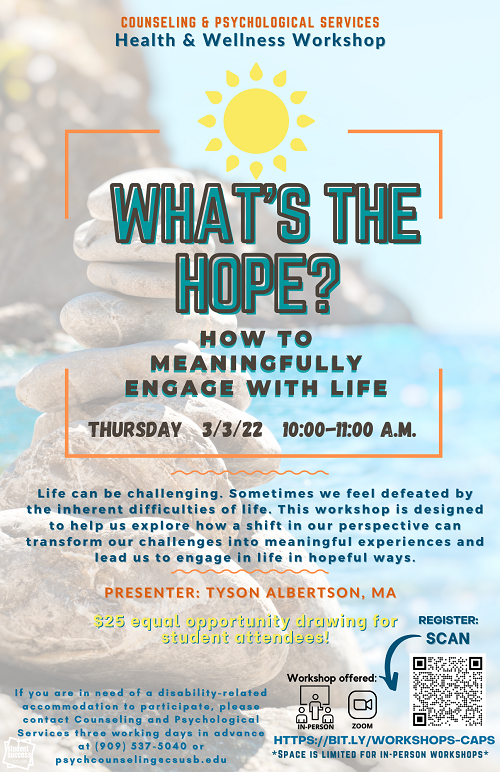 Life can be challenging. Sometimes we feel defeated by the inherent difficulties of life. This workshop is designed to help us explore how a shift in our perspective can transform our challenges into meaningful experiences and lead us to engage in life in hopeful ways.
Presenter: Tyson Albertson, MA, CAPS Trainee
Register for In-Person Attendance Here *In-Person space is limited