Wait, anxiety can be a good thing?
March 2, 2022
12:00pm - 1:00pm
The Retreat - Room 107 and Zoom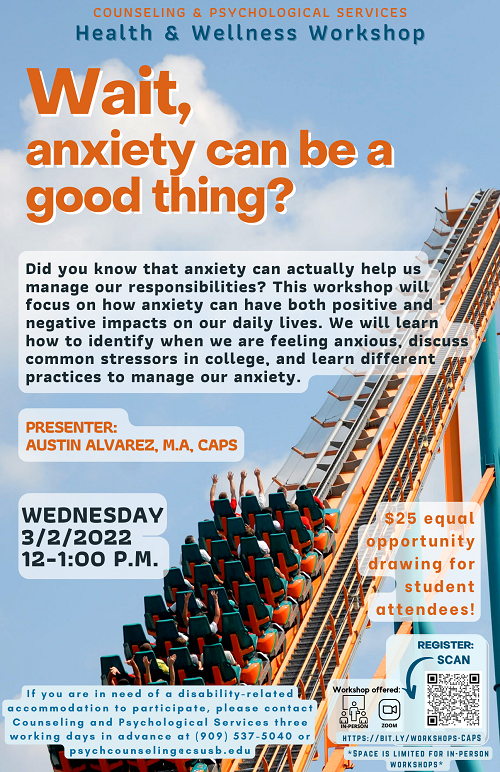 Did you know that anxiety can actually help us manage our responsibilities? This workshop will focus on how anxiety can have both positive and negative impacts on our daily lives. We will learn how to identify when we are feeling anxious, discuss common stressors in college, and learn different practices to manage our anxiety.
Presenter: Austin Alvarez, M.A, CAPS Trainee
Register for In-Person Attendance Here *In-Person space is limited*