Roundtable: Missing and Murdered Indigenous Women and Girls
November 23, 2021
1:00pm - 2:15pm
Zoom link: https://csusb.zoom.us/j/97960458784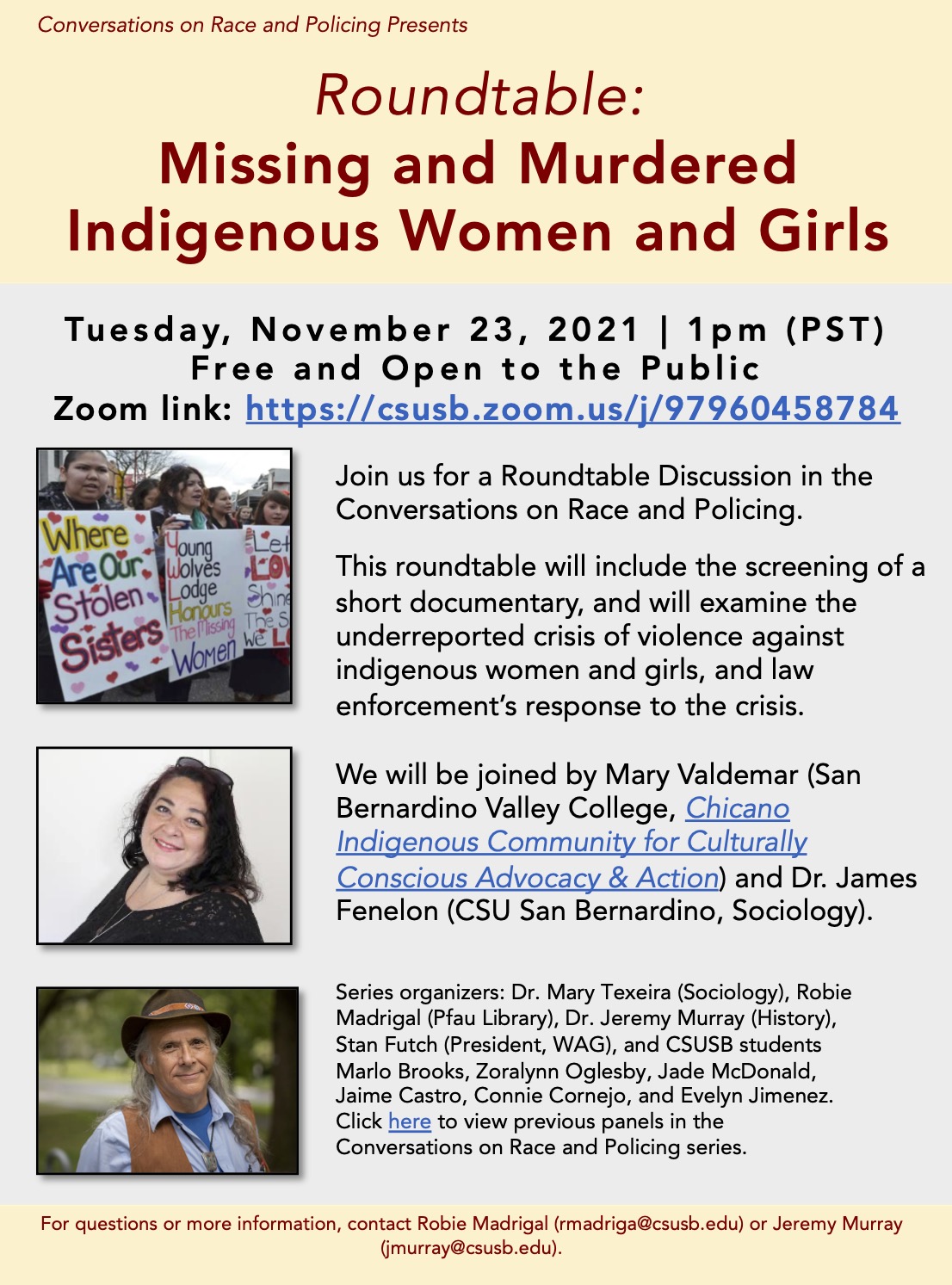 Join us for a Roundtable Discussion in the Conversations on Race and Policing. This roundtable will include the screening of a short documentary, and will examine the under-reported crisis of violence against indigenous women and girls, and law enforcement's response to the crisis.
We will be joined by Mary Valdemar (San Bernardino Valley College, Chicano Indigenous Community for Culturally Conscious Advocacy & Action) and Dr. James Fenelon (CSU San Bernardino, Sociology).
Series organizers: Dr. Mary Texeira (Sociology), Robie Madrigal (Pfau Library), Dr. Jeremy Murray (History), Stan Futch (President, WAG), and CSUSB students Marlo Brooks, Zoralynn Oglesby, Jade McDonald, Jaime Castro, Connie Cornejo, and Evelyn Jimenez.