The Impact of the Carceral State on the Lives of African American Women
September 21, 2021
1:00pm - 2:15pm
Zoom link: https://csusb.zoom.us/j/97960458784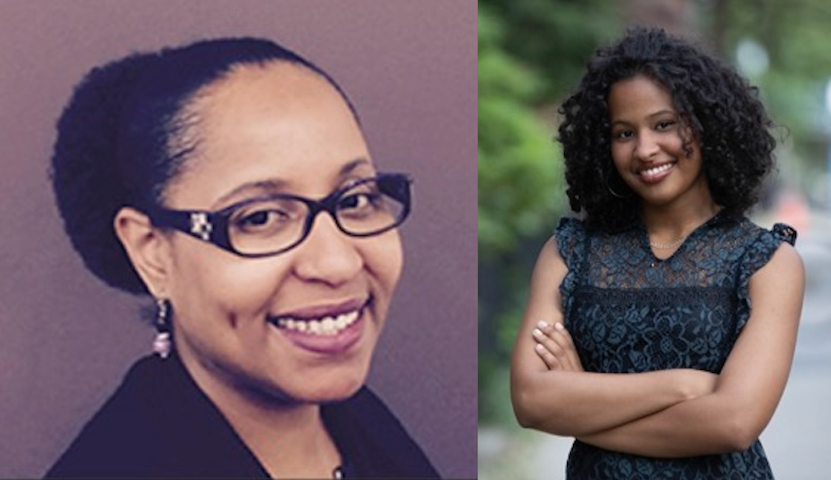 Dr. Allison Monterrosa is a sociologist and Assistant Professor of Ethnic Studies at California State San Marcos. Her areas of specialization address racialized gender-based violence, the criminal-legal system, state violence and the health implications of racism. As a community-based researcher who centers the experiences of racial-ethnic marginalized communities, her research and teaching pedagogy emphasizes structural and cultural competence and intersects with community and service work to promote social justice and health equity. Her work has been published in the Journal of Interpersonal Violence, Feminist Criminology and Rutgers Criminal Law and Criminal Justice Books.
Sophia Davis is a recent graduate of the United Nations International School in Manhattan where she developed an interest in race, social justice and the criminal justice system. She is currently doing an internship with Police Reform Organizing Project (PROP) under the direction of Dr. Robert Gangi. She will discuss the organization as well as her current summer research.
Series organizers: Dr. Mary Texeira (Sociology), Robie Madrigal (Pfau Library), Dr. Jeremy Murray (History), Stan Futch (President, WAG), and CSUSB students Marlo Brooks, Zoralynn Oglesby, Jade McDonald, Jaime Castro, Connie Cornejo, and Evelyn Jimenez. Click here to view previous panels in the Conversations on Race and Policing series.
For questions or more information, contact Robie Madrigal (rmadriga@csusb.edu) or Jeremy Murray (jmurray@csusb.edu).
CoRP47.pdf (event flyer)