Book of the Month Giveaway - A Woman's Guide to the Wild
March 31, 2021
All Day
Your Mailbox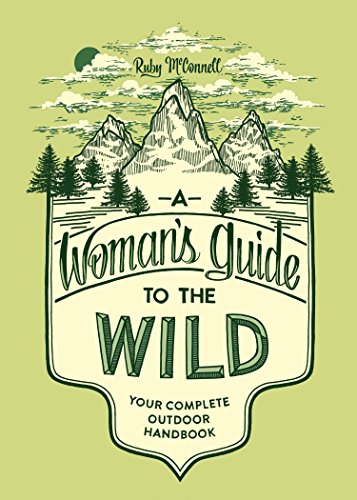 Each month CSUSB Adventure will feature one of our program's favorite books and giveaway 10 copies to CSUSB students! To be entered to win just register using the link below before the end of the month. Winners will be notified by email the first week of the following month. If you don't win try again next month! Limit 2 books per student.
February – A Woman's Guide to the Wild
This fun, practical handbook covers everything from "feminine functions" (like dealing with your period and peeing in the woods) to staying safe (like protecting yourself from strangers). You'll also find chapters that help you prepare for--and make the most of--your time in the wilderness with information and advice on:

* Gear lists
* Personal Care
* Camp setup
* Fire building
* Weather
* Navigation
* Food & Water

Fun and informative, A Woman's Guide to the Wild will inspire you to get out on your own or with your girlfriends, explore the wilderness, and get a little dirty.
Next Month: Backpacking California