LISTEN. LEARN. SHARE. MLK Day of Service Event
January 18, 2021
All Day
Online
The annual Martin Luther King, Jr. National Day of Service has been a long-standing tradition at our University. This Day of Service is an opportunity to unite at a time when the global pandemic calls for us to work together and support our communities.

Join the Office of Community Engagement in our LISTEN. LEARN. SHARE. MLK Day of Service Event. This event will celebrate the Civil Rights leader's life by offering opportunities to learn about Dr. King, reflect on his legacy, and share how you have been inspired to give back to your community.

Here's how to participate:

[Step 1] Your pick! Students, faculty, staff and the campus community can listen to a podcast episode OR attend MLK virtual events hosted by the California African American Museum (CAAM) on January 18.
Martin Luther King, Jr. Podcasts
[Step 2] Reflect while listening.
Ask yourself questions like "Where was Dr. King trying to take the Civil Rights movement? What does his vision have in common with where you think we need to go today?"

[Step 3] Record a 15-20 second audio clip!
After listening to the audio clips or participating in CAAM's virtual activities, how have you been inspired to give back?

[Step 4] Submit your clip for an opportunity to receive OCE SWAG!
Submitted clips may be highlighted on our social media, website, or used for future programs.
Submit your clip by Wednesday, January 20th at 5pm for an opportunity to receive OCE swag!
First 30 Students to Submit will receive a $10 Stater Bros Gift Card from CSUSB Adventure!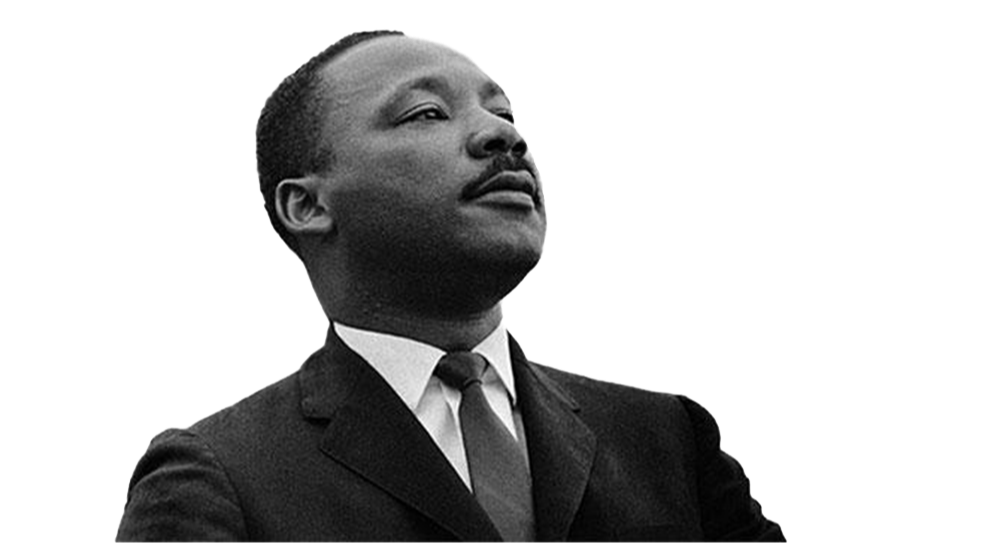 Dr. Martin Luther King Jr.