Nikki Smith - Keynote Speaker
January 15, 2021
1:30pm - 3:00pm
Zoom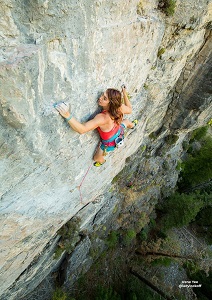 Nikki Smith
Nikki is an artist, writer, photographer, guidebook author, and climber based in Salt Lake City, Utah. She started climbing in the early '90s and has been working in the outdoor industry and climbing world since 1998. Nikki's photography is been featured in many outdoor publications and is a National Geographic Adventure photo contributor. She's authored five climbing guidebooks to date and has written many feature articles for climbing magazines. She's done more than 150 first ascents throughout the west and has traveled the world to climb. Nikki is also an athlete representing REI, Mountain Hardwear, Scarpa, Grivel, and more. Now, much of her work is focused on trying to build a more inclusive, diverse, and safe community within climbing and the outdoors. She is an advocate for the LGBTQIA+ community, and a Board Member for the Access Fund.
Instagram: Nikki Smith @pullphoto and @nikkik_smith
Join photographer, writer, climber and activist, Nikki Smith as she tells her story of Realization. Nikki will share some of her outdoor and climbing photography from over 20 years in climbing and share insights into her journey as a climber, first ascensionist, guidebook author, writer, and a woman who happens to be transgender.
(*Trigger Warning - This presentation will briefly mention depression, suicidal ideation, homophobia, transphobia, and sexual harassment.)
FREE EVENT
ZOOM Webinar: 894 5494 7092