Lateral Thinking Challenges (Riddles)
March 10, 2021
6:30pm - 7:00pm
Zoom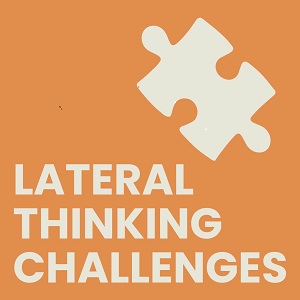 Join the Leadership Challenge Center staff for some mental fitness challenges. We will stretch and develop your lateral thinking powers. We will share strange sounding situations that and you and other will have to figure out and solve the riddle. You can ask questions to the teller that can be answered with a 'Yes" or "No" or 'Does not matter".
Here's an example.
Two neighbors were talking over the fence when it started to rain. The one neighbor said to the other, "You're a lucky man, your lawn always gets more rain than mine." Why is this true? The one neighbor has more land than the other.
Lateral Challenges are a great way to develop listening skills, formulating questions, and deductive reasoning, plus they are FUN!
Free Event
Register for Zoom Link!

All participants will be entered into an opportunity drawing too!