Flagstaff Cabin and Explore - SBC and PDC
September 2, 2022 - September 5, 2022
8:00am - 10:00pm
Flagstaff, AZ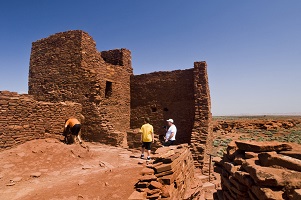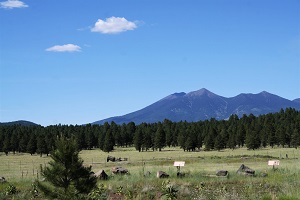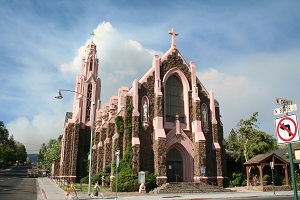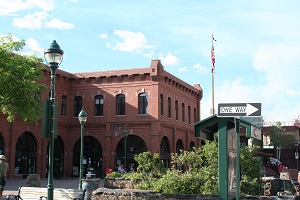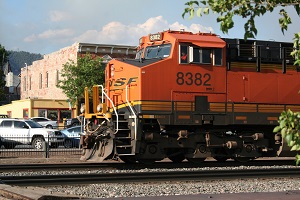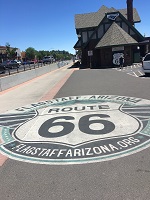 Come with us on this urban adventure to explore one of the great cities of the American Southwest. We will learn about the culture, heritage, and nature of this historical city. Resting right on Route 66, this north-central Arizona settlement is encircled by the Coconino national forest. Surrounded by one of the largest pine forests on earth, Flagstaff features many fascinating attractions such as the Sunset Crater Volcano, Walnut National Monument, and Native American ruins. It is also an astronomical centre, home to the Lowell Observatory (the site of the Pluto discovery) and the meteor crater used as training ground for the astronauts that went to the moon.
Trip Cost
SRWC Member: $160
Faculty, Staff, Non Enrolled CSUSB Student, and Alumni Association: $190
Affiliate: $205
Sponsored Guest: $220

Pre-Trip Meeting / Sign-Up Deadline
August 31, 2022 @ 6pm

Activity Level
2 – Active

Trip Departs From
CSUSB Student Recreation and Wellness Center

Itinerary
Day 1: Participants meet at the SRWC at 12:00pm and help the leaders pack up the gear. Once the gear is packed up, there will be a short introduction/ice breaker before hitting the road for a 422 mile, 6.5 hour drive to Kendrick's Cabin just outside of Flagstaff, AZ. When we arrive we will get settled in for a big day tomorrow. Then we chill for the rest of the night, play games, and hit the hay for the night.

Day 2: Saturday starts off with breakfast at 7:00am. We will then make our lunch before heading off to the Wupatki National Monument where you will experience Sunset Crater, an area where astronauts first practiced techniques they used on the moon. There, we will stop and have our lunch on the trail. We return back to the van around 12:00pm and check out the Inner Basin Trail in the Coconino National Forest. After, we will head to one last trail in Walnut Canyon to see 12th century Native American pueblos. Finally, we eat dinner back at the cabin and get some well deserved sleep.

Day 3: Sunday, we will have breakfast in the cabin and then it's off to the city! We will begin our tour of Flagstaff at the Museum of Northern Arizona to get a sense of some of the city's history before we eat lunch and hit some of Flagstaff's greatest stops. We will hit the Flagstaff Visitors' Center, do a walking tour of Route 66, and head to the Historic District where there will be free time to explore downtown. We will end the day with dinner in the city before heading back to our cabin for some rest.

Day 4: We will start our morning with a quick breakfast and a morning hike just near our cabin for a panoramic view of the city and head to the city's famous Arboretum, where we'll have lunch. Then it's time to head another 6.5 hours back home. Dinner will be on the road.

Packing List

Weather

Food
8 meals are included, starting with dinner on day 1 (3 breakfasts, 3 lunches, and 2 dinners).
1 meal is not included. (1 dinner). Bring money.

Hygiene and Comfort
We will be staying in reserved campsites. The campsites are within close proximity to flush toilets, drinking water and there are coin operated showers. You will have the option to share a tent with one or two people or sleep out under the cover of the stars. Light weight tents, warm synthetic sleeping bags, foam pads and ground tarps will be provided to ensure a comfortable night's sleep. The ground consists of soft and hard soil.
Cancellation Policy
Registration opens August 1