Discovering New Materials for Tomorrow's Technologies
CAFM Research 
CAFM scholars have the opportunity to participate in academic year-long research at CSUSB and abroad. Scholars will receive research stipends while working with our faculty members. CAFM also partners with community colleges such as College of the Desert and Victor Valley College providing students with a chance to get familiar with the CSUSB community while gaining research skills working alongside fellow STEM peers. We also partner with CSUSB Upward Bound program to provide high school students with hands-on University level research experience. There are many opportunities to attend national conferences for a chance to present research findings, all-expense paid research trips, summer internships with NASA, and many more!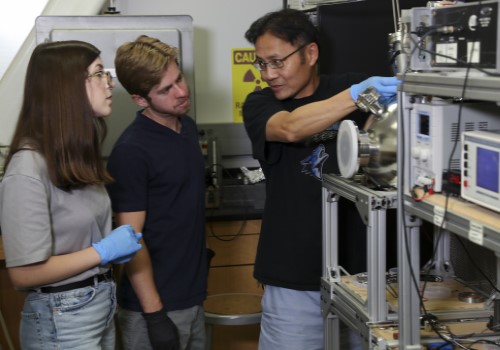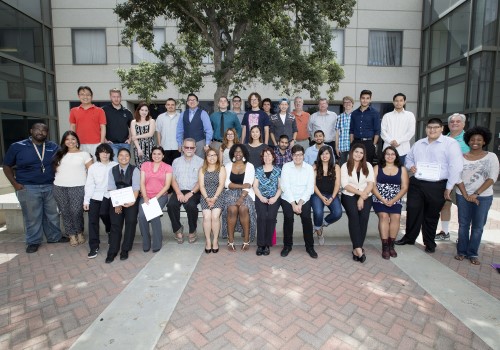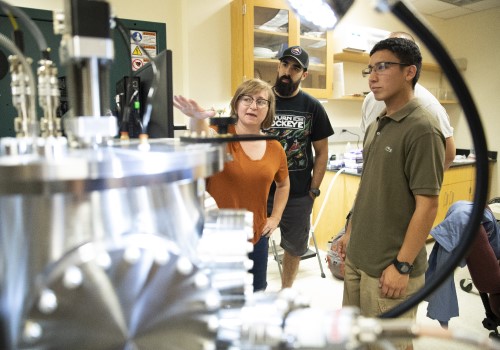 This material is based upon work supported by the National Science Foundation under Grant Number 1914777.
Any opinions, findings, and conclusions or recommendations expressed in this material are those of the author(s) and do not necessarily reflect the views of the National Science Foundation.