Spotted Towhee
(Pipilo maculatus)
Sparrows
Common
Year-Round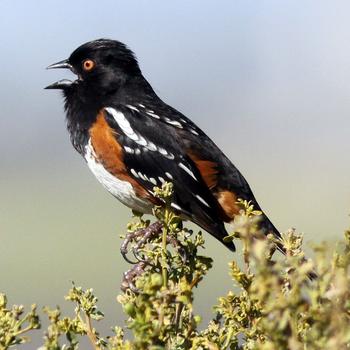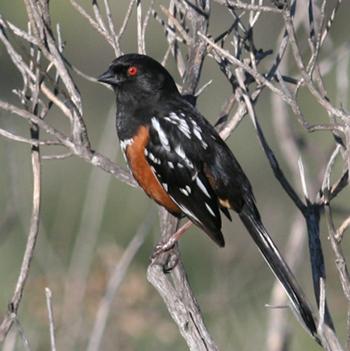 The Spotted Towhee is a fairly common, year-round resident on campus in the CSUSB Preserve. It is a common, year-round breeding resident in southern California.
High Count: 12, Average Count: 2-4
The male Spotted Towhee can be identified by its black head, black upper parts and wings with white spots, white under parts and rufous sides, and red eyes. Females and immatures are similar to males but are gray rather than black on the head and upper parts.