About Womxn's History Month
Nationally, Womxn's History Month is celebrated during the month of March. Women's History Month began as a local celebration in Santa Rosa, California. The Education Task Force of the Sonoma County (California) Commission on the Status of Women planned and executed a "Women's History Week" celebration in 1978. The organizers selected the week of March 8 to correspond with International Women's Day. The movement spread across the country as other communities initiated their own Women's History Week celebrations the following year. In 1980, a consortium of women's groups and historians—led by the National Women's History Project (now the National Women's History Alliance)—successfully lobbied for national recognition. In February 1980, President Jimmy Carter issued the first Presidential Proclamation declaring the Week of March 8th, 1980 as National Women's History Week (National Women's History Museum). In 1987, Congress declared March as National Women's History Month in perpetuity. A Presidential Proclamation is issued every year to honor the womxn's extraordinary achievements.
At CSUSB we intentionally spell womxn with an X as an objection to the patriarchal idea that womxn are an extension to men and the inclusion of all womxn go beyond just cis-women.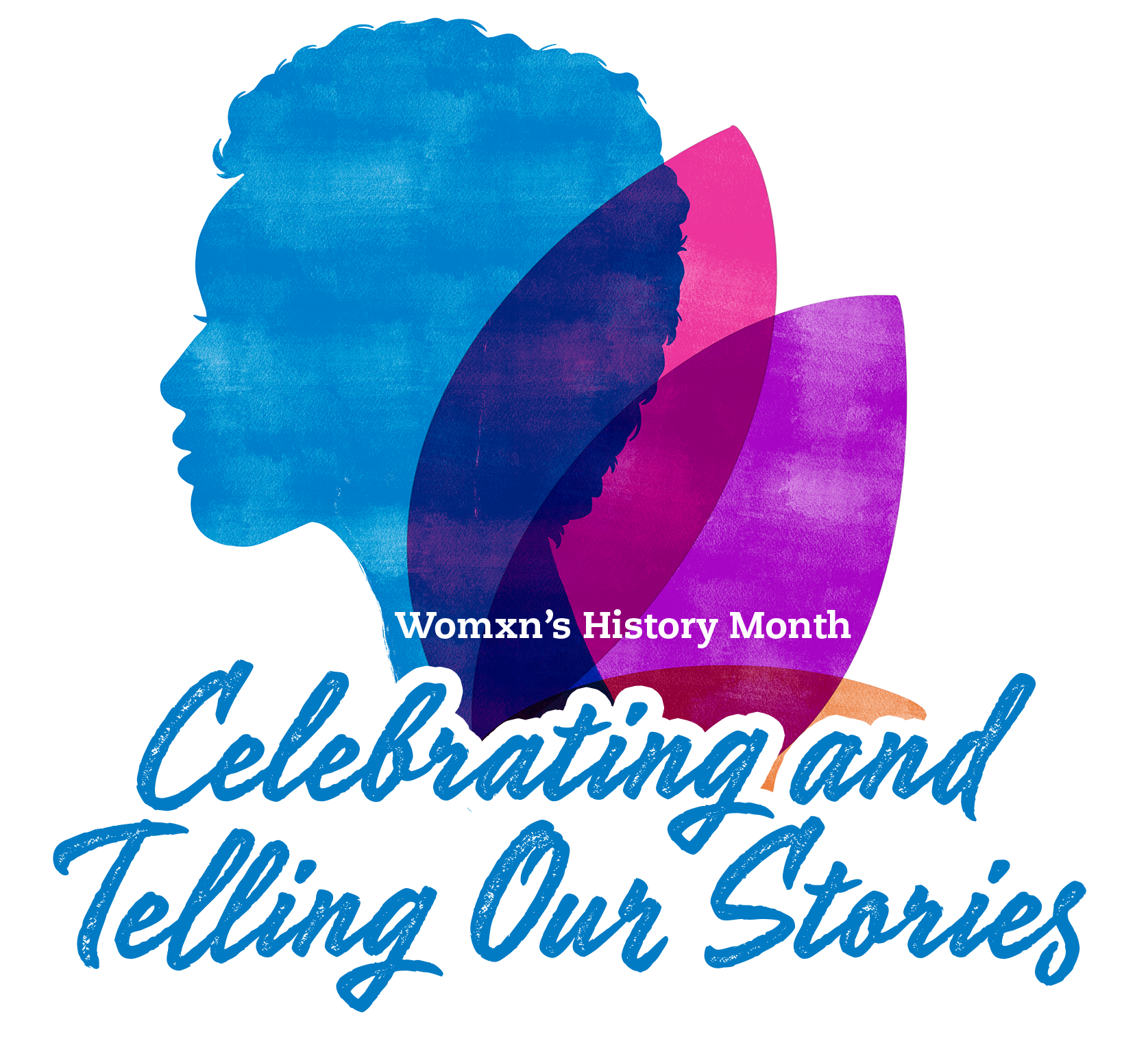 Womxn's History Month Logo and Theme
Theme
The theme for this year's Womxn's History Month is, "Celebrating and Telling our Stories" to amplify the voices of diverse womxn and recognize their contributions across various sectors and disciplines. 
This year's planning committee recognizes that womxn have been historically silenced and erased at a national and international level. We also acknowledge that specific groups of womxn have disproportionately experienced this. We emphasize the importance of intersectionality in the movement for justice and gender equity.  
Learning Outcomes
Participants will be able to: 
Reflect on one's own identities and experiences through learning and exploration of other cultures and identities.  
Relate to others in the campus community and society who do/do not share their identity and experience, with a deeper level of understanding and acceptance.  
Identify campus and community resources supporting their academic and professional pursuits at CSUSB.  
Create community partnerships with those that support womxn's rights.  
2023 WHM Outcomes
Identify the relationship between injustices and health among womxn.  
Recognize efforts to educate and empower the next generation on womxn's rights.  
 Recognize storytelling and counternarratives as forms of resistance and survival.  
Reflect on and honor the past experiences of womxn that have granted new opportunities and freedoms today.  
Normalize the discussion around bias, discrimination, and injustices that affect womxn nationally and internationally.