At CSUSB, we recognize that the act of quitting smoking can seem intimidating. Thus, we compiled a list of low cost and no cost tools to assist those who choose to quit smoking.
No Cost
Daily Meditation
Recent studies have shown that those who use meditation as a tool to help them quit smoking, have a higher success rate.
Practice meditation and mindful breathing:
Reduces a person's stress levels, which is a common trigger for smoking.
Teaches individuals to be mindful of their smoking habits and cravings.
Increases an individual's self-control and willpower to quit.
Monday—Friday, 11:30AM and 12noon at Counseling and Psychological Services, Room 166
Physical Activity
Research reveals that exercise has been known to reduce many of the negative experiences that accompany quitting, such as cigarette cravings, withdrawal symptoms, negative mood states and weight gain.
Classrooms are located on the second floor of the Studen Recreation Wellness Center. Each class will be 1 hour. All classes are FREE with membership unless noted otherwise.
Freedom from Smoking Cessation Workshops
Freedom From Smoking® is the premier smoking cessation program from the American Lung Association. Based on current addiction and behavior change models, the program helps participants develop a plan of action leading to quit day and provides the support they need to remain smoke free for good. Attend one of CSUSB's facilitator led workshops today!
SMART Recovery Addiction Group
SMART Recover is the leading self-empowering addiction recovery support group. Participants learn tools for addiction recovery based on the latest scientific research and participate in a world-wide community which includes free, self-empowering, science based mutual help groups.
Winter Quarter 2018, Tuesdays, 2:30-3:30pm in Lower Commons, Eucalyptus Room
Quit Kit
Quit Kits are available at the Student Health Center and at THR!VE Health Promotion tabling events.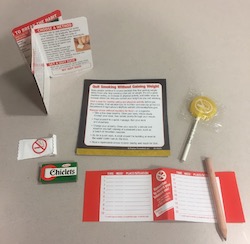 Low Cost
The following items are available at the Student Health Center for significantly lower prices than retail stores.  Please call our Pharmacy for current pricing:  (909) 537-3273.
Nicotine Patch 14mg (box of #14)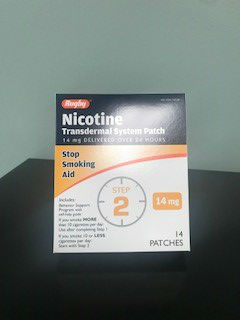 Nicotine gum/Nicorelief  2mg (box of #110 pieces, Mint flavored)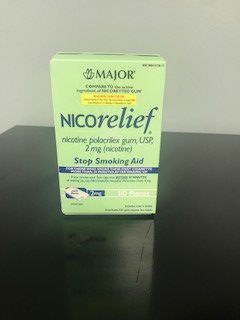 Nicorette 2mg mini lozenges, (box of #20, Mint flavored)