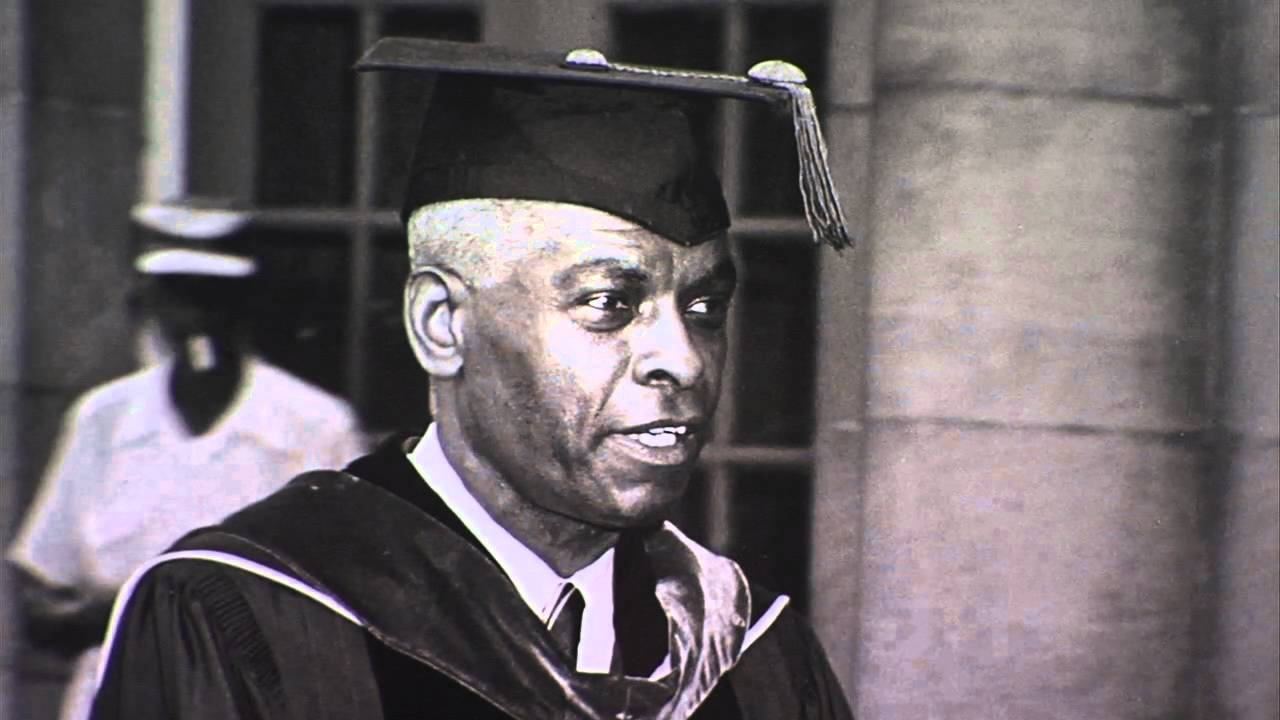 Benjamin Elijah Mays was born in 1895 in Ninety-Six, a small town in South Carolina, to parents who had been born in slavery and freed at the end of the Civil War. Mays excelled as a student from an early age, and was driven throughout his youth by what he termed "an insatiable desire to get an education." In this he was in conflict with his father, who felt Mays' time would be better spent in working on the family's farm but was steadily supported by his mother, who could not read or write. Beginning in a one-room rural schoolhouse, he absorbed all he could from a succession of local schools, graduating from the high school at Orangeburg's State College and entering college at Virginia Union in Richmond, Virginia. Determined to continue his university education outside the segregated South, Mays entered Bates College in Lewiston, Maine in 1917. Despite being one of a very few black students at Bates, Mays encountered little racial prejudice there and felt that his teachers and peers treated him as an equal. He wrote of his years at Bates, "For the first time...I felt at home in the universe."
Influenced by one of his high school teachers, Mays had set his sights on the University of Chicago for graduate study and entered the Divinity School there in 1921. He interrupted his graduate studies multiple times to accept teaching jobs, including one at Morehouse College, and positions with the National Urban League and the YMCA, but he always returned to his chosen course, earning his master's degree in 1925 and his doctorate in 1935. During these years, he was also ordained into the Baptist ministry. From 1934 to 1940, Mays served as dean of the Howard University School of Religion and then moved on to the presidency of Morehouse College, a position he held with distinction for the next quarter of a century.
Mays spoke early and often against segregation and for education. He was a model for one of his Morehouse students, Martin Luther King, Jr., and he served the young minister as an unofficial senior advisor. Mays gave the benediction at the close of the program at the 1963 March on Washington, as well as the eulogy at King's funeral in 1968. Among his many books were the first sociological study of African-American religion, The Negro's Church, published in 1933; The Negro's God, of 1938; Disturbed About Man, of 1969; and his autobiography Born to Rebel, of 1971. These books reveal a combination of sharp intellect, religious commitment, and prophetic conviction. Mays received nearly thirty honorary doctorates and other honors and awards, including election to the Schomburg Honor Roll of Race Relations (one of only a dozen major leaders to be so honored). He died in 1984 and is buried on the grounds of the Morehouse campus.