Mike Singer | CSUSB Office of Strategic Communication | (760) 341-2883, ext. 78107 | msinger@csusb.edu
College Assistance Migrant Program at CSUSB Palm Desert Campus is helping students succeed in college
In June 2022, Cal State San Bernardino and OneFuture Coachella Valley were awarded a College Assistance Migrant Program (CAMP) grant from the U.S. Department of Education – a five-year $2.3 million federal grant that focuses on helping students, who are migrant/seasonal farm workers or the children of migrant/seasonal farm workers, stay in school during their first year of college and continue into their second year of higher education.
CAMP offers support to students in three areas:
Academic support through college and career planning, progress tracking, advising, tutoring summer residential programs, STEM and supplemental curriculum

Financial academic support through family financial aid workshops and application assistance, book loan programs, scholarship assistance, employment connections, opportunities for fellowships and internships and career preparation

Personal resources through leadership development, mental health and wellness programming, college tours, cultural experiences, and connections to basics needs resources
In its first year, the program at the CSUSB Palm Desert Campus has already made great strides in helping students in the Coachella Valley pursue a higher education.
CAMP staff work with key community partners to grow the program and reach as many students as possible. They meet with regional partners and work closely with the Migrant Education Programs at the local school K-12 school districts.
"Post-pandemic recruitment, engagement and retention have been a challenge for all CAMP programs because the community of farmworker families were hit hard by the pandemic, and the students' perspective about what is achievable and what academic goals are worth committing to has shifted," said program director Flavio Paniagua-Navarro.
"Our current group receives all of our attention and our on-campus resources. The grant can only offer support for their first year of college, but in this short time, we focus on sharpening their academic skills and analytic tools so they have a clear plan about how to navigate the four years of college and we prepare them to set their sights on larger goals. We tell them how the BA/BS degree is but a first step toward graduate school," he said.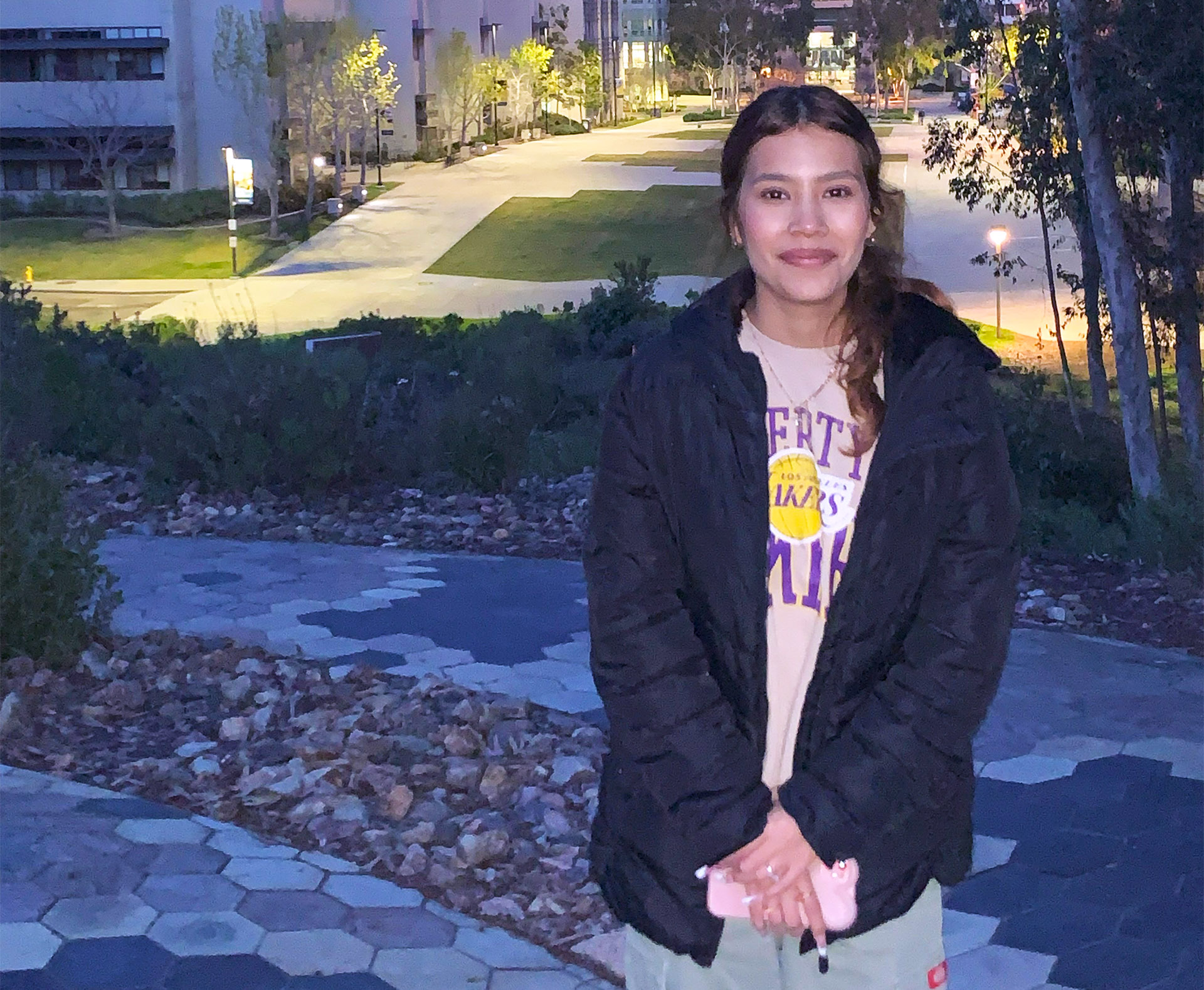 The CAMP staff has already taken some of the current scholars to national conferences, including the University of South Carolina's Annual Conference on The First-Year Experience in Los Angeles, and have also started to visit universities with graduate school programs of interest to them, including USC, UC San Diego, San Diego State University and the University of San Diego. Their next trips will be to Stanford University, UC Berkeley, UC San Francisco and San Francisco State University. Each trip explores the regional history, culture, politics and economy surrounding the universities they visit.  
"The CAMP program has helped me academically and financially because it has given me lots of resources on where to find help when I need it," said Jennifer Rodriguez-Barajas, a freshman majoring in criminal justice at the CSUSB Palm Desert Campus.
Daisy Garcia, a freshman at PDC majoring in business administration with a concentration in management, said, "CAMP allows students to attend conferences at different universities in California. At these conferences, students learn about other college students' experiences and about different grad schools they can apply to in the future. Also, our program director Flavio checks in on us often to see if we are struggling with a particular class."
"Financially, this program is helping me stay focused on my classes. My family is the reason why I decided to pursue a higher education. Coming from a low-income household, I've learned that education is the best way out of poverty and overcoming barriers. Having the opportunity of going to college also increases job opportunities. I grew up in the Coachella Valley and graduated from Desert Mirage High School last year. I'm the third child of four, making me a role model for my younger sibling, and I want to make my family proud," she said. 
For more information about the College Assistance Migrant Program, visit the CAMP website.
About PDC: The CSUSB Palm Desert Campus offers bachelor's and master's degrees, a doctorate in educational leadership, teaching credentials and certificates. Serving more than 2,200 students, it is the Coachella Valley's four-year public university and plays a vital role in educating and training the region's growing population.
For more information about the CSUSB Palm Desert Campus, contact Mike Singer in the Office of Strategic Communication at msinger@csusb.edu or (760) 341-2883, ext. 78107, or visit the PDC website at www.csusb.edu/pdc.