Joe Gutierrez | Office of Strategic Communication | (909) 537-3007 | joeg@csusb.edu
Department of Physics reaches for the stars with new name
The College of Natural Sciences Department of Physics has been re-named to better reflect its rich array of star-studded courses, programs, faculty and resources.
The department's new name is now the Department of Physics and Astronomy.
"With astronomy courses and an astronomy minor among its educational offerings, and with nearly half of its faculty identifying primarily as astronomy researchers, the name change reflects the multidisciplinary nature of the department," said Javier Torner, chair of the department.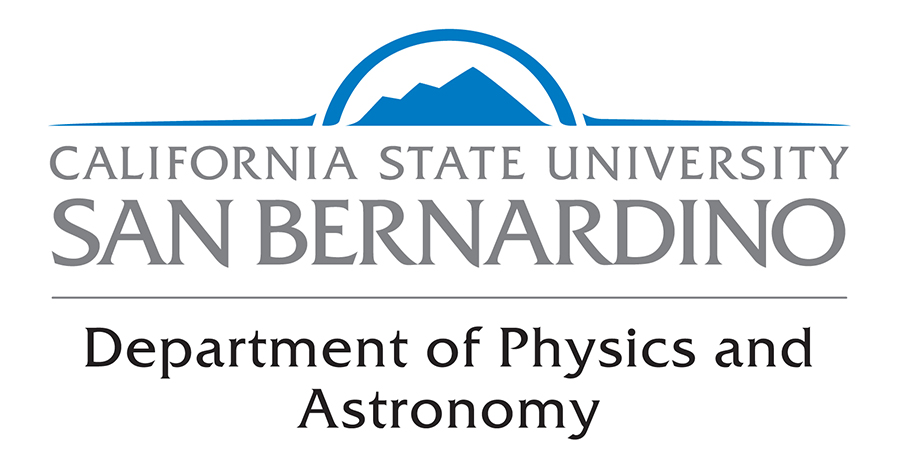 In addition, department faculty operate and coordinate the instructional and research activities of the university's Murillo Family Observatory, he said.
Three of the department's seven tenure-track faculty members identify as astronomy researchers.
As an example, professor Laura Woodney has distinguished herself with research on small icy, rocky bodies in the solar system, such as comets or centaurs, objects that share the characteristics of both far-flung comets and asteroids that are named for the half-human, half-horse beings of Greek mythology.
In 2020, she co-authored a study led by University of Central Florida planetary scientist Gal Sarid that describes the discovery of an orbital "gateway" through which many comets pass before they approach our sun. That same year, she presented research conducted by a team she led on a centaur named P/2019 LD2 to the American Astronomical Society Division for Planetary Sciences' 52nd annual meeting.
Woodney and other researchers also developed an un-manned NASA Discovery mission concept known as Chimera that was proposed to study a centaur in orbit beyond Jupiter.
Professor Carol Hood and assistant professor Matteo Crismani also focus their research on astronomy. Crismani, who is also the director of the Murillo Family Observatory, is currently working with researchers at the NASA Jet Propulsion Laboratory on a "citizen science" project designed to interest the public and non-scientists to participate in a study of clouds on Mars.
The Murillo Family Observatory, which is named after the family of George and Pauline Murillo, who donated $800,000 toward the construction of the observatory project, is an instructional and research facility that also hosts monthly visitor nights that are open to the public and intended to engage them in the wonders of the cosmos. One of the observatory's two existing telescopes was recently replaced and the other one is being upgraded, thanks to generous support by philanthropist and attorney Caroline Amplatz.
"Our department deserves much credit for advancing knowledge to new frontiers and providing our students with a multitude of rich opportunities to pursue the study of celestial bodies," said Sastry G. Pantula, dean of the college. "The new name also signals our dedication and resources to guide our future astronomers toward success and unlock the secrets of the universe."
The department is in the process of updating its webpages to reflect the name change, Torner said.
For more information about the department, visit the Department of Physics and Astronomy homepage.