CSUSB alumna cares for the community
Helping the community – it's what drives two-time Cal State San Bernardino alumna Joanina Gazcon. And that passion has not only brought her a fulfilling career, but it has even earned her an invitation to the White House.
But before the former track-and-field athlete got to watch fireworks from the White House lawn during a 4th of July celebration, she spent six years at CSUSB, first earning her bachelor's degree in health science in 2018 and then her Master of Public Health (MPH) in 2020. It was here where she met CSUSB faculty and staff who she says provided her with the tools to help those in need.  
"The professors do such a great job of figuring out what your passion is in public health and how you can benefit your community and how you can benefit yourself to be able to grow and really succeed in this world," said Gazcon, who currently serves as the program manager at El Sol Neighborhood Educational Center, a nonprofit agency that aids in community-level social determinants of health in San Bernardino and Riverside counties.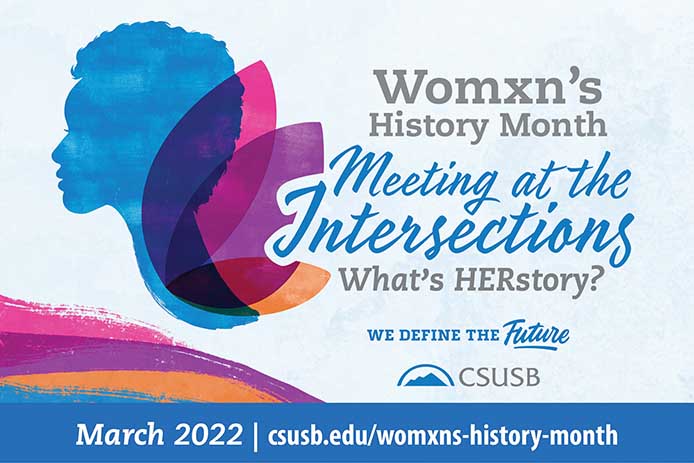 "Being in the public health world, you want to help the community that you belong to," she said, which is one of the reasons why she has remained local. "And that's part of why I love working for El Sol – you are the community, and you are here to help out your community."
The importance of community touched Gazcon long before she worked at El Sol. During her MPH orientation, she was told by her mentor, Salome Kapella Mshigeni, CSUSB assistant professor of health sciences and human ecology and MPH program director: This is your family.
"Public health is such a small world, so we really have to support each other," said Gazcon, noting that she still keeps in touch with Mshigeni and her former classmates. "It really is that family vibe."
And in the spirit of family and community, Gazcon, who manages three programs within El Sol, has hired five people from CSUSB who are either MPH alumni or track-and-field athletes.
Gazcon's time as a track-and-field athlete also played a "big role" in where she is today. Gazcon says the CSUSB head coach of track and field, Lauren Reimer-Podgaysky, gave her all the tools she needed, even if it wasn't directly in the field she's in.
"Coach Reimer really holds her athletes to be accountable for who they are as a person and who they are as an athlete," she said. "So that still applies to me every day in life."
With her lessons in community and accountability fresh in her mind, Gazcon joined El Sol as a community health worker in January 2020, where the agency primarily focused on disaster preparedness, particularly earthquakes and fires.
Then the pandemic hit.
El Sol's main focus quickly switched to educating the community about COVID-19 and encouraging people to get vaccinated. They worked hard to reduce the worries brought on by the pandemic, translated the language for those who needed help understanding, and enrolled people in health insurance.  
"El Sol has taken the leadership in reaching those hard-to-reach communities and educating them in COVID-19 or taking the time to eliminate the fears," she said.
With people's health on the line, Gazcon and the El Sol team jumped into action and created various pandemic-related programs funded by multiple entities, including the Department of Health Care Services, the CDC, and the San Bernardino County Department of Public Health.
In partnership with Kaiser Permanente and Loma Linda Hospital, El Sol has hosted more than 320 vaccination sites, mainly in the High Desert. The agency helped find the locations, strategically placing some of them near homeless shelters. For those in need of accommodations, El Sol arranged for them to receive their vaccines in the comfort of their cars.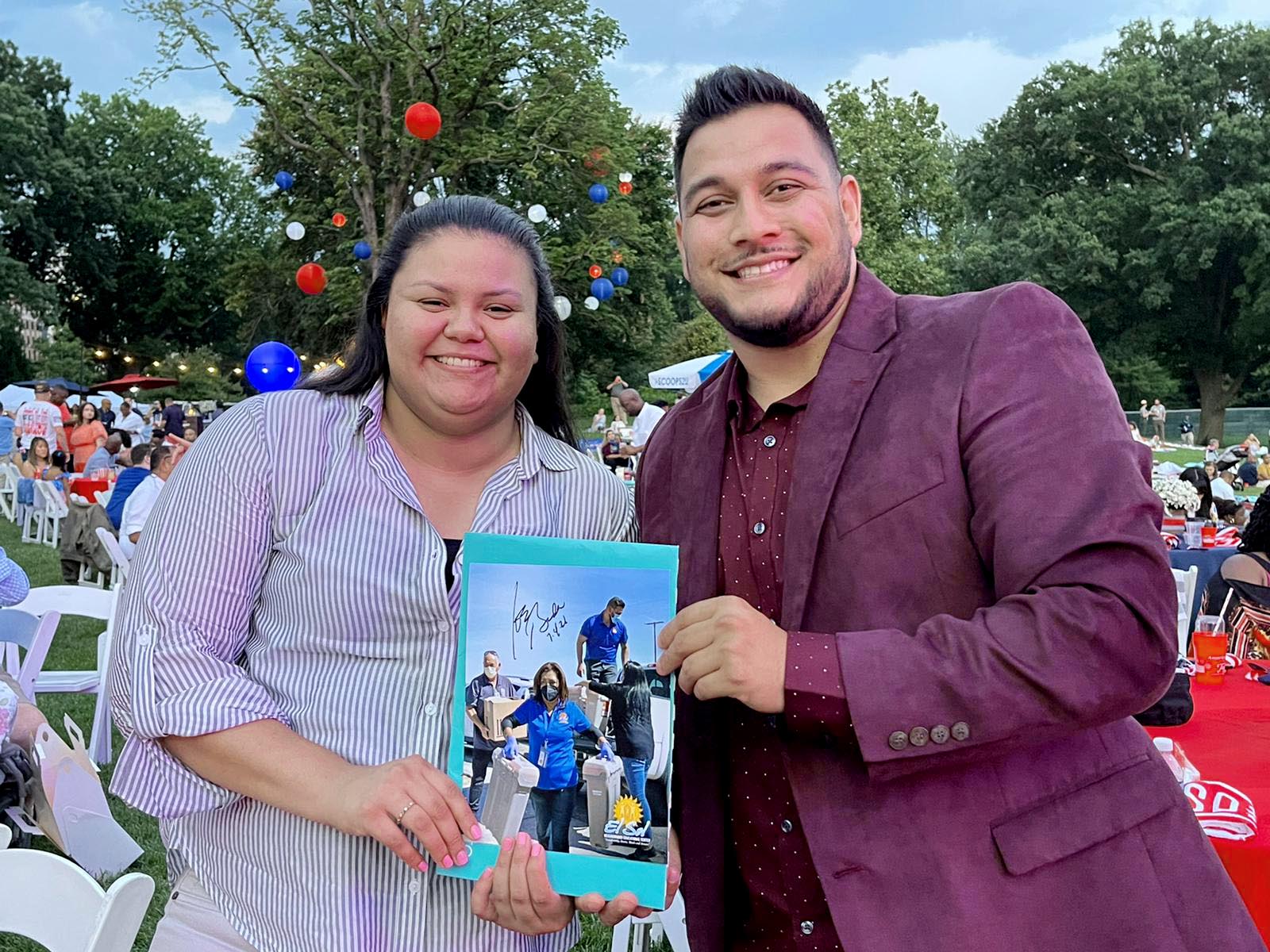 For Gazcon, helping people has been the most rewarding part of her job. "Being able to provide that education and that resource to be able to help people, it makes a world of difference," she said.
And that's when the invitation to the White House came.
Made to Save, an organization that works closely with the White House that focuses on vaccine education and vaccine promotion, invited El Sol to a 4th of July event in 2021, in celebration of having more than 50 percent of the U.S. vaccinated. Emergency response teams and other nonprofit organizations throughout the nation, including El Sol, were in attendance, where Gazcon had the opportunity to meet President Joe Biden.  
She calls the experience a "wild one," and her time spent at the White House made her reflect on her 2020 commencement ceremony, which was held on Zoom due to the pandemic that had just shut virtually everything down only a few months prior.
"I graduated in June of 2020 and at the closing ceremony, a lot of the professors had said, 'This is it. This is your moment. You're graduating in the field of public health and you're needed,'" she recalled. "And I didn't fully understand that until we were there celebrating at the White House. I was amazed to know that, 'Wow, our work has really been impacting people and the world really sees it.'"
And El Sol's influence has extended far beyond the pandemic. In a recent domestic violence impact report, within a three-month period, El Sol had reached 420 people in educating them on domestic violence. As for their disaster preparedness program report, they reached more than 2 million people in a year.
For Gazcon, seeing those numbers and knowing that they changed the lives of people or helped them in some way, really "warms her heart."
"It was a great feeling to know that the work has been getting done, that we're actually accomplishing something, but there's so much more work to do," Gazcon said. "And it excites me more for the future."