Michael Singer | Office of Strategic Communication CSUSB Palm Desert Campus | (760) 341-2883, ext. 78107 | msinger@csusb.edu
CSUSB Palm Desert Campus nursing instructor dedicates life to helping others
Diane Vines has only been teaching at Cal State San Bernardino for five years, but has a lifetime of experience both inside and outside the classroom, and has been working to help people of all populations for decades.
Besides teaching multiple nursing courses at CSUSB, Vines also runs the university's Street Medicine Program, which she helped create in 2018.
The Street Medicine Program provides healthcare to people who might otherwise go to an emergency room for problems that can be treated in the community, and is a collaborative partnership between the CSUSB Department of Nursing at the Palm Desert Campus, the University of California, Riverside School of Medicine, Desert Regional Medical Center, Well in the Desert, and the Coachella Valley Volunteers in Medicine.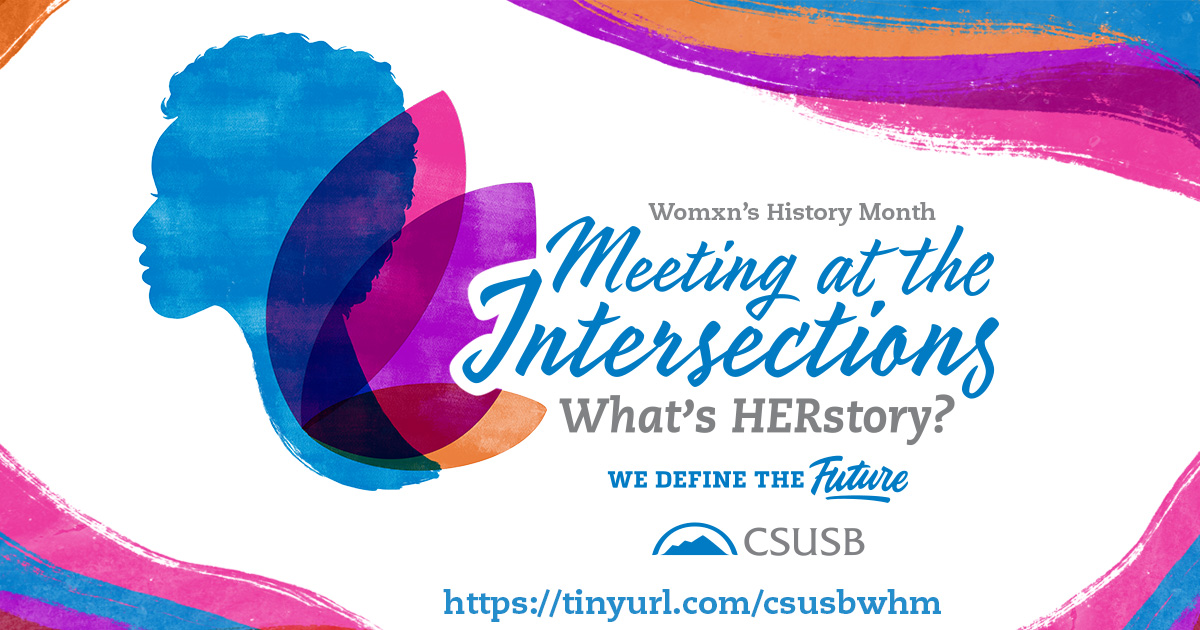 The program has proven to be very successful in the Coachella Valley and is now being replicated in the San Bernardino area, with nursing students at both CSUSB campuses participating.
"We want to engage our nursing students in serving this population so they will be empathic nurses when working with them," said Vines.
Vines began her nursing career in a segregated Black city hospital in St. Petersburg, Fla., during the Civil Rights movement. She worked nights and was escorted to work by police because she was living with a Black head nurse and her family as they integrated a White neighborhood. She also worked in the South Bronx in New York doing home visits in housing projects and detoxifying alcoholics. 
Her love for working with students began at the Mt. Sinai School of Nursing in New York City, and she had held many different positions at all levels in higher education since then, serving as a dean, vice chancellor, director and professor. 
"I especially enjoy working with nursing students," she said. "I find nursing students to be caring, conscientious, intelligent, patient and responsible students. They make teaching fun and very rewarding."
Vines says that she enjoys many things about teaching at the CSUSB Palm Desert Campus. One is that the size of the classes at PDC allow for a more personal experience with students. "I get to know them personally – their strengths and challenges – and I feel I can make a difference in their lives," said Vines. "I also love the friendliness and helpfulness of administrators and staff. I have come to know some of them quite well and enjoy their dedication and supportive way they work with me and the Street Medicine Program."
Vines has had many professional accomplishments throughout her career, but says that being selected as a White House Fellow, a non-partisan program, is at the top of the list.
She was one of 14 fellows picked out of 1,200 applicants, and was the first civilian nurse in the history of the program. "I was fortunate to work for the U.S. Secretary of Education and Barbara Bush, who I loved dearly," Vines recalled. The secretary recommended Vines to the chancellor of the California State University, who he had done research with. That position led to her role in leading all of the arts initiatives at the CSU, where she founded and led CSU Summer Arts, which still takes place every summer. This opportunity resulted in leading Vines to many other higher education leadership positions and career decisions.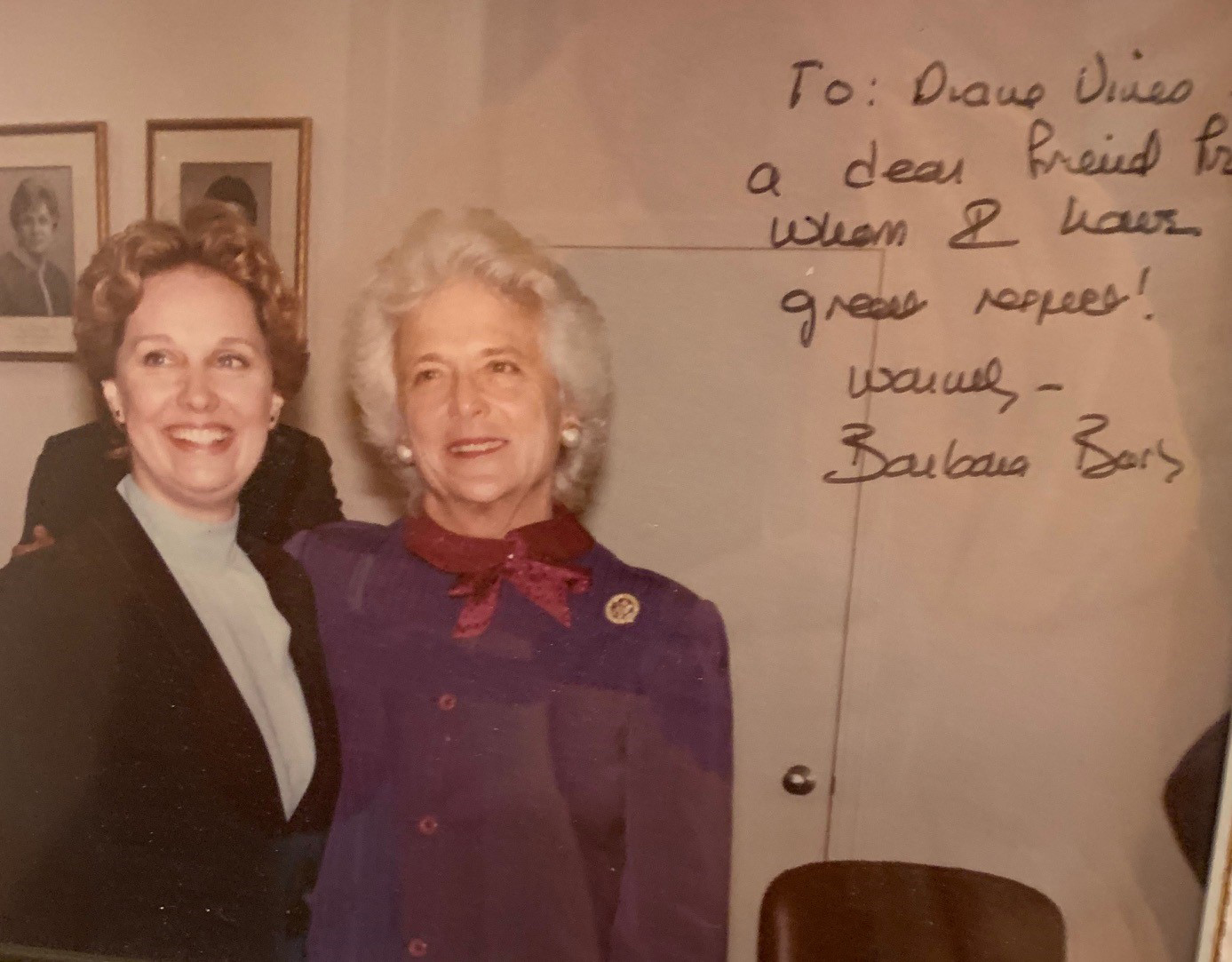 Former First Lady Bush and Vines worked on many important initiatives together, including co-founding the National Adult Literacy Initiative. 
"Together, we talked 32 governors into starting state initiatives, worked with the National Ad Council on a national ad campaign, formed a federal interagency group to convince cabinet secretaries to find money in their existing budgets to help the cause, worked with the research staff to undertake a national survey of adult literacy, and worked with Harold McGraw Jr. to form the Business Council for Effective Literacy to raise funds for adult literacy programs around the country – all while initiating the only social program developed during the Reagan presidency," said Vines.
Vines says that she is also very proud of her work as the coordinator of the Oregon Governor's Healthcare Workforce Initiative, where she helped start the Oregon Simulation Council before campuses were using mannequins for teaching skills. She and her team founded simulation labs around the state of Oregon with enhanced internet access through a private sector-funded effort, and brought together all of the healthcare and emergency response groups to utilize these simulation centers in their communities. They also raised several million dollars to fund the labs. 
Vines understands the importance of having female role models, and says that she has two: Molly Broad, a former CSU vice chancellor, and Yolanda Moses, her former supervisor as CSU Dominguez Hills. "Molly mentored me into increasingly challenging, but rewarding, positions, and Yolanda taught me how to be a compassionate leader."
"I think it's important for women to be leaders in the community," said Vines. "Women are natural caregivers and nursing is the most respected profession in the country. That respect has only increased during the COVID-19 pandemic. Women and men in the nursing profession have the opportunity to influence societal responses to our most challenging issues. It is important for young women to consider the fact that the most stress in our lives comes from having too many roles at once, not from having too much responsibility in one or two roles. We need to manage our work and personal lives and learn to say no when it will tip that balance."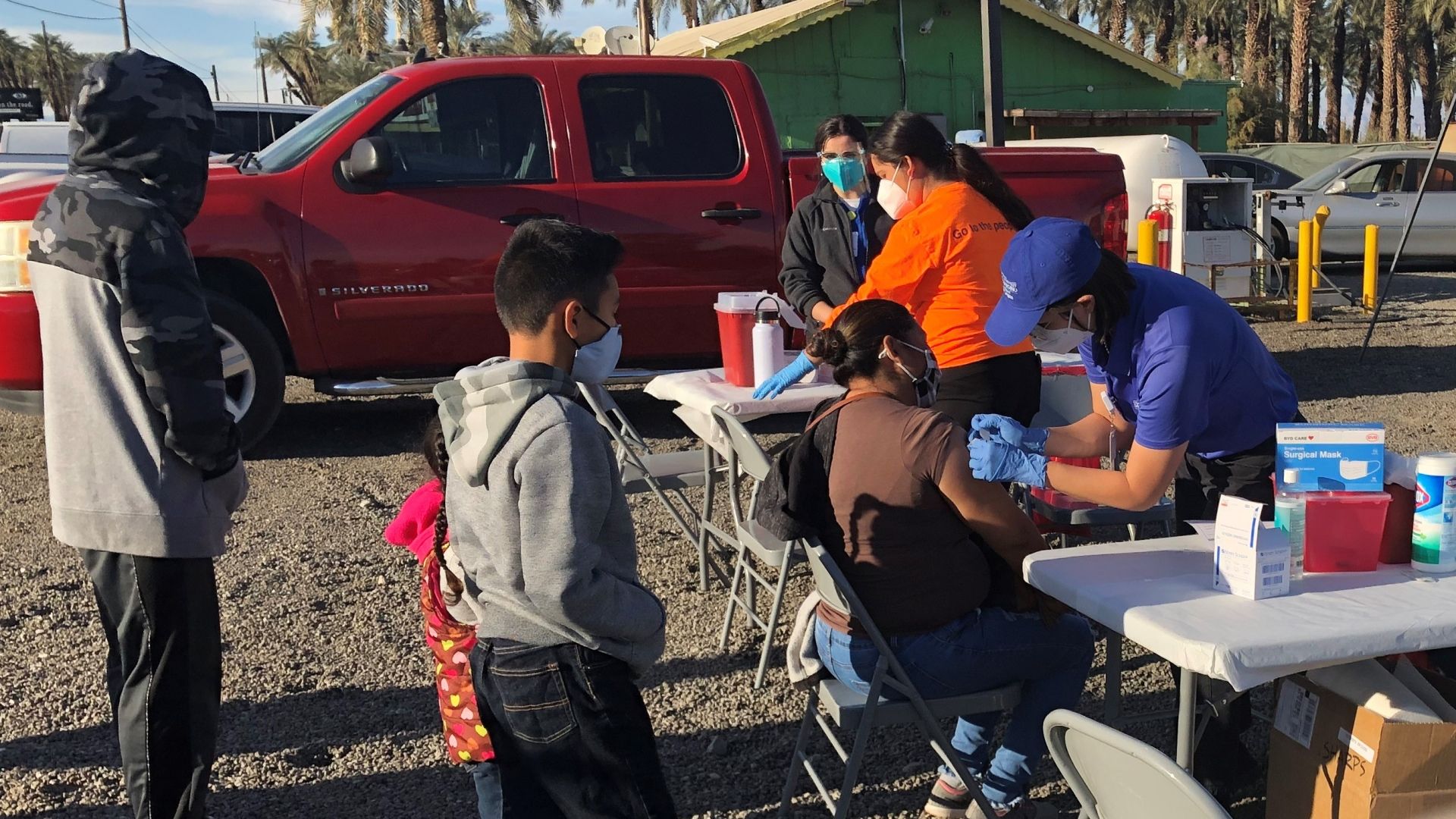 Vines admits that she has faced many struggles along the way, but worked hard to overcome them. "I entered nursing when we were quite subservient to the physicians with whom we worked," she said. "Also, I chose to work with vulnerable populations and fight for their rights. Working with mentally ill and homeless populations forced me to raise funds for the work I wanted to do. What I have learned in my career is to accept the opportunities and challenges as they come to me. I took risks – moving beyond my comfort zone in healthcare into literacy, the arts and higher education leadership. Each move was out of my comfort zone, but turned out to be a great opportunity."
Vines received a bachelor's degree in nursing from Vanderbilt University, a master's degree in community mental health nursing from New York University and a doctorate degree in sociology from Boston University, and has obtained multiple certifications in public health nursing and mental health nursing. She has also received numerous awards and honors throughout her distinguished career.
When not in the classroom, Vines runs a successful private therapy practice, Beacon Associates, and serves as a facilitator for SMART Recovery meetings. She also enjoys making jewelry, designing tissue box covers and spending time with her seven multicultural, adopted and fostered children and stepchildren, as well as her 16 grandchildren and two great grandchildren.