Retired CSUSB administrator Walter Hawkins passes
Walter Hawkins, a member of the Cal State San Bernardino family who served as an administrator for 33 years in various university programs that included Upward Bound, the Educational Opportunity Program (EOP), and the Research & Policy Analysis Office (RPAO), passed away on Nov. 18.
Hawkins joined CSUSB in September 1974 as the director of the Upward Bound program. He later became the director of the EOP. Under his leadership and determination to help students, and with the help of positive staff and support, the EOP accomplished several goals and developed a successful program. This included developing campus policies that were student-oriented, such as financial aid and housing; writing grants to expand services to students, which is known as Student Assistance in Learning (SAIL); and developing support systems with community organizations and parent groups.
The EOP grew over time from two programs in Student Services to a strong Undergraduate Studies housed in Academic Affairs. Hawkins and his staff laid the foundation in the EOP by being forward thinking and developing a systematic organization. Hawkins was honored for his work and dedication to students and was recognized as an EOP Trailblazer during the California State University's EOP 50th anniversary in 2019.
He later became the director of RPAO in Undergraduate Studies. He retired in 2007.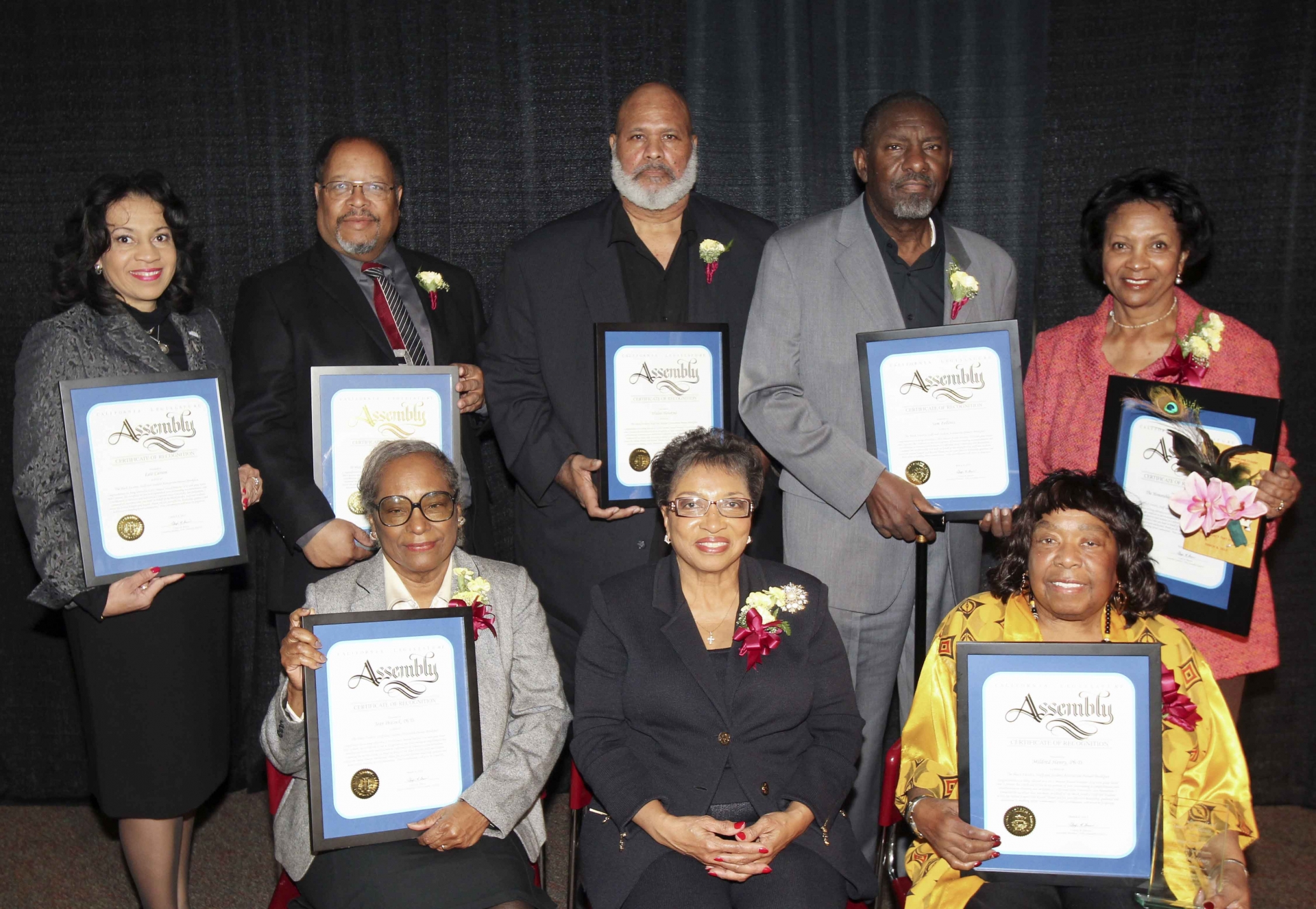 Hawkins and his wife, Jean Peacock, a CSUSB professor emeritus of psychology, were strong supporters of the university's Black Faculty, Staff and Student Association (BFSSA) and its work with African-American students. The couple were honored by the BFSSA at its 2013 Pioneer Breakfast.
Hawkins was also an active member of the local community, serving as a member of the Westside Action Group, a nonprofit community organization.
If individuals are interested in making a gift in memory of Walter Hawkins, please make a check payable to the CSUSB Philanthropic Foundation and reference Hawkins/Peacock Endowed Scholarship #P400261. Mail to:
 CSUSB
Attn: Terri Carlos
Office of Philanthropic Giving
5500 University Parkway
San Bernardino, CA 92407
Or a gift can be made online at www.csusb.edu/makeagift. Once on the site, follow the prompts under "I want my gift to support", choose 'To Select Multiple' and then list the Hawkins/Peacock #P400261 endowment, then follow the rest of the prompts.