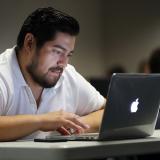 Information Technology Services
The goal of ITS is to provide best of class technology support services to the students, faculty and staff, to support faculty driven innovation and research, and to improve operational efficiency through business intelligence and analytics.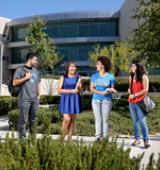 College of Education
The College of Education at California State University, San Bernardino is home to an extensive teacher preparation program, including six different teaching credentials, sixteen Masters programs and a doctoral program in educational leadership.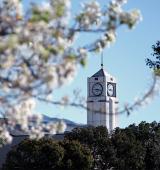 College of Arts & Letters
The College of Arts & Letters is a dynamic and caring community of students, faculty, and staff members united by a passion for the arts and humanities. The College inspires students to learn and prepares them for the rapidly changing cultural and employment environment of the 21st century.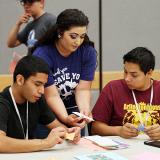 Ed.D. Degree in Educational Leadership
The Ed.D. Degree in Educational Leadership prepares students to be reflective practitioners who will enhance their knowledge, skills and dispositions as leaders in the schools.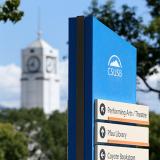 John M. Pfau Library
The John M. Pfau Library provides access to a breadth of knowledge, information services, and venues to enrich scholarship and people's lives, while supporting life-long information literacy, critical thinking, and societal engagement.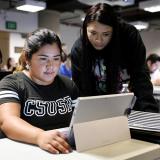 University Diversity Committee
It is the mission of the University Diversity Committee (UDC) to foster an academic community which reflects the values set forth in the Statement of Commitment to Diversity.
What our clients are saying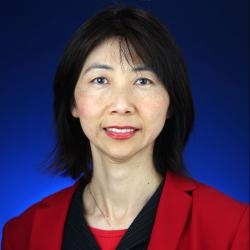 Rueyling Chuang, Ph.D. Interim Dean of the College of Arts & Letters: Award-winning Coyote Advertising is a great asset to CSUSB as it develops high-quality marketing and advertising campaigns for the University's divisions, colleges, departments, and programs. The Coyote Advertising team demonstrates excellence in advertising creativity while doing an amazing job equipping students with the knowledge and skills necessary to succeed in their careers after graduation.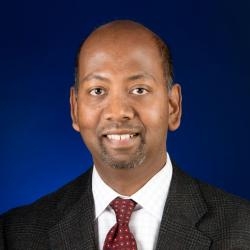 Sam Sudhakar, Ph.D. CSUSB ITS Division Vice President & CIO: The Coyote Advertising team has a vast knowledge of best practices for PR, advertising, and marketing. Their efforts have improved communication outreach for our division, allowing us to reach a wider audience and better promote the services that ITS offers the campus community. I highly recommend working with the Coyote Advertising team.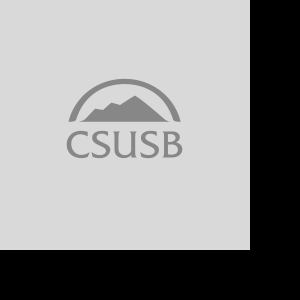 Donna Schnorr, Ph.D. CSUSB Ed.D. Program Co-Director: Coyote Advertising's efforts and vision helped our program reach a much wider audience for recruitment and admissions purposes. They shared the most strategic and cost-effective approaches to meet our goals. The contributions of their team proved to be effective as our application numbers were higher than previous years. Their support and expertise have contributed to the success of our recruitment efforts