Welcome
On behalf of the Black History Month planning committee, we want to thank you for visiting our website. Black History Month is an annual celebration of the achievements and accomplishments made by African Americans within our local, national and global communities. It is a month dedicated to the recognition of individuals who have gone above and beyond and have been memorialized in United States History. It is also a month focused on highlighting key pieces of the African American culture in an effort to provide education to future leaders destined to make an impact in the world. 
Our committee encourages our students, faculty, and staff to participate in many of this month's festivities. We also want to take this time to showcase our leaders and their hard work in establishing critical programs and resources for our students. 
Creating An Everlasting Impact (Campus Involvement)
2021 Black History Month Committee: Co-Chairs: Kristi Papailler, Devani Hubbard; Members: Dr. Jacob Chacko, Dr. Daria Graham, Kathryn Ervin, Elizabeth Ferreira, Evelyn Knox, Anthony Roberson, Dr. Annika Anderson, Nicholas Bratcher, Robie Madrigal, Ashley Howard, Charles Gaylord, Kimberly Laurenson, Elizabeth Junker, Alexandra Thambi, Sage Keyner
---
2021 Pioneer Breakfast
Due to the local government regulations surrounding the coronavirus pandemic, we've made the difficult decision to host the 9th Annual Pioneer Breakfast online. Our annual Pioneer Scholarship event will take place virtually featuring a Student Showcase Competition, Scholarship Presentations for namesake scholarships, and a Student Speaker.
RSVP: https://tinyurl.com/csusbpioneer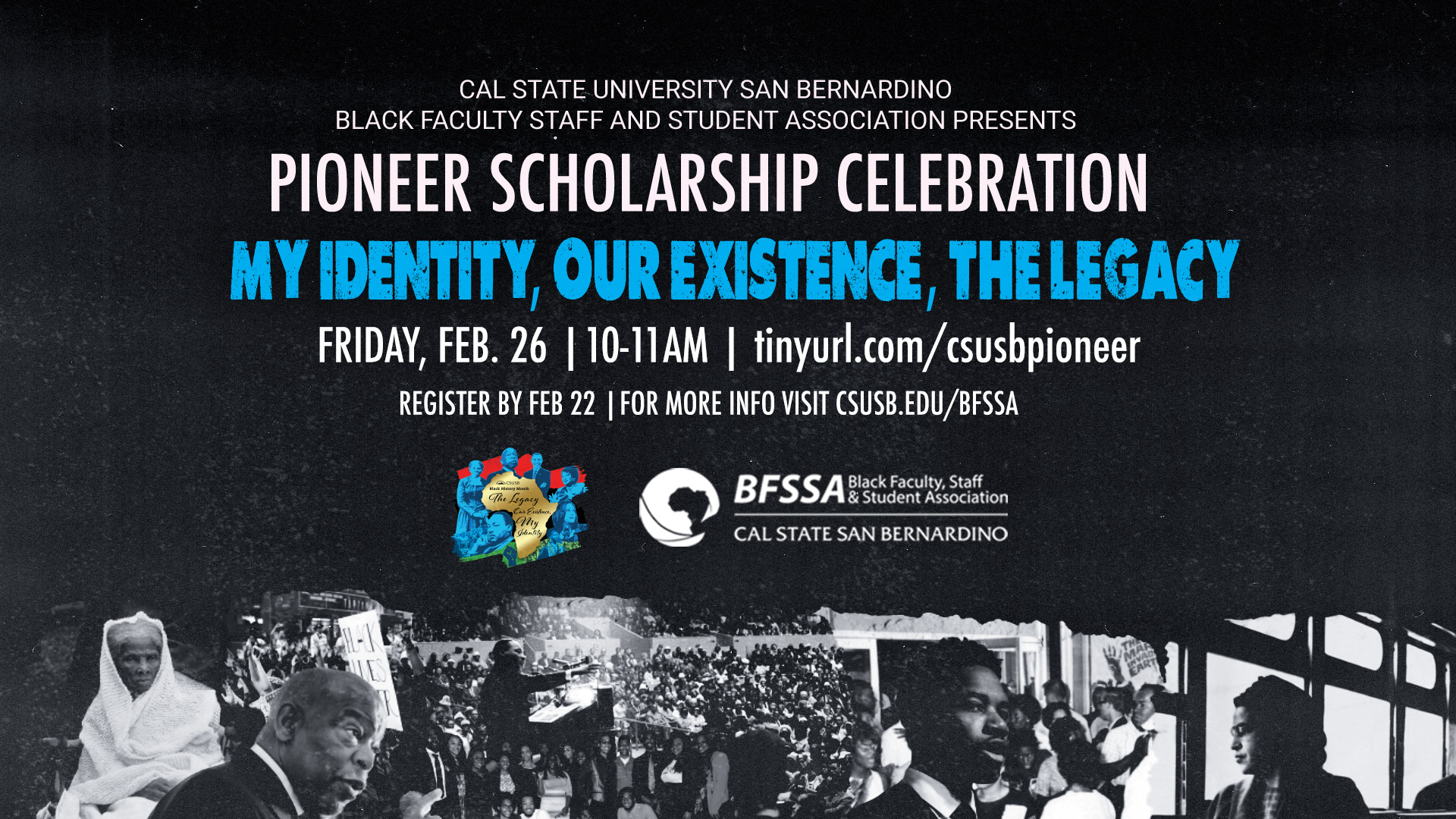 For information on entering the scholarship competition visit the BFSSA Scholarship Page.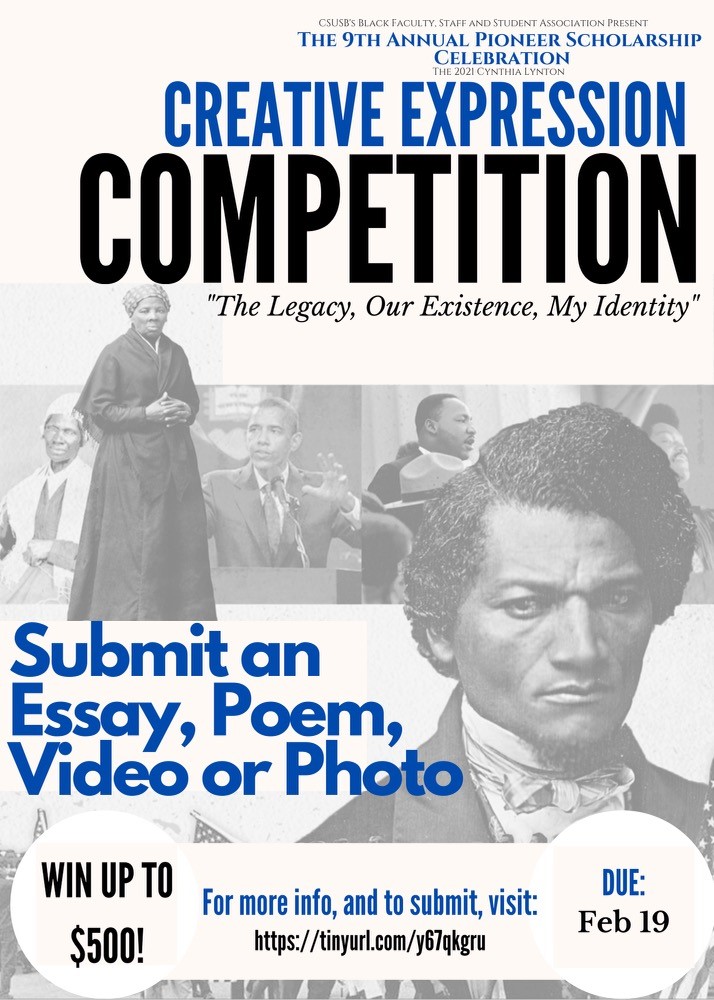 Please consider making a donation to this event. To submit your donation visit http://www.csusb.edu/makeagift/bfssa, all proceeds will fund future CSUSB Black Faculty, Staff and Student Association events and scholarships.