New program starting in Fall 2021
Beginning in Fall 2021, the Department of World Languages and Literatures in collaboration with the Department of Criminal Justice is launching a new Certificate Program in Criminal Justice Spanish that will prepare students majoring in Criminal Justice and related fields to interact in Spanish with members of the Hispanic community and increase the understanding of Hispanic cultures. Since law enforcement personnel must be able to communicate with the people they serve, including non-native English speakers, these will be valuable skills for careers in Criminal Justice. 
With this certificate, and a Criminal Justice degree, students will be better prepared for variety of career paths in the criminal justice system, including jobs at federal agencies, as well as state and local authorities in the Inland Empire, a region with a large and growing Hispanic population. 
Contact
Prof. Jany
Dept. of World Languages and Literatures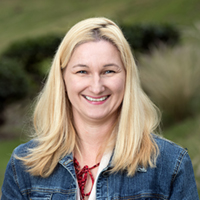 or
Prof. Marteache
Dept. of Criminal Justice