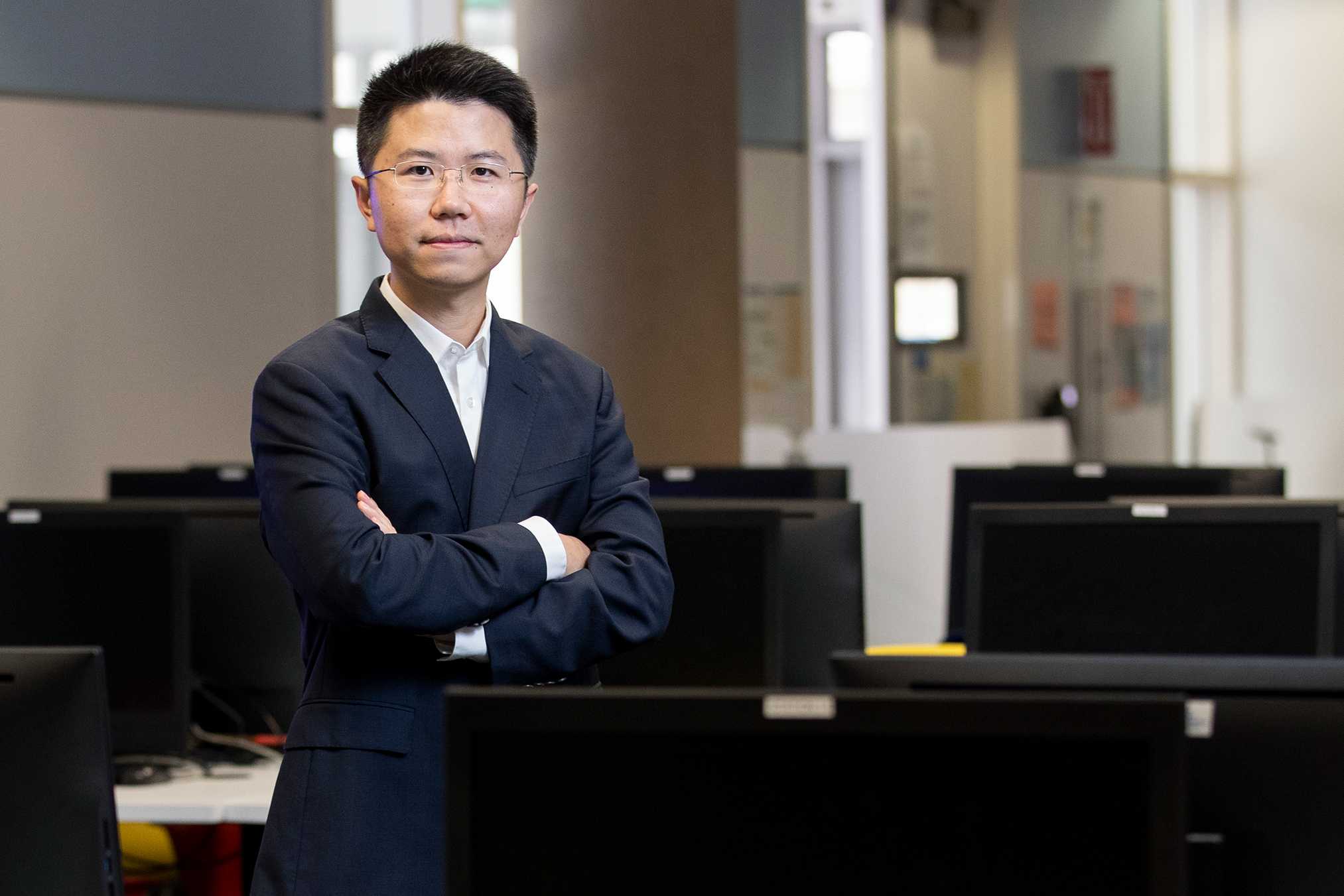 Yunfei Hou, Ph.D.
Yunfei Hou, who teaches in the School of Computer Science, is also associate director at the Leonard Transportation Center.
His current research interests include applications in transportation cyber-physical systems, data and information analysis for transportation engineering, and STEM education. His recent projects span areas such as vehicular sensing in smart cities, traffic management with connected vehicle technologies, transportation cybersecurity, and data science education. These projects have been funded by NSF, DOT and NREL.
Hou was also one of the initial speakers of faculty who shared their research at the inaugural CSUSB Faculty Research Seminar. He shared his research on cybersecurity in intersection management.
Hou received a Ph.D. in computer science from the University at Buffalo, and a bachelor's degree in computer science from Xi'an Jiaotong University, Shaanxi, China.