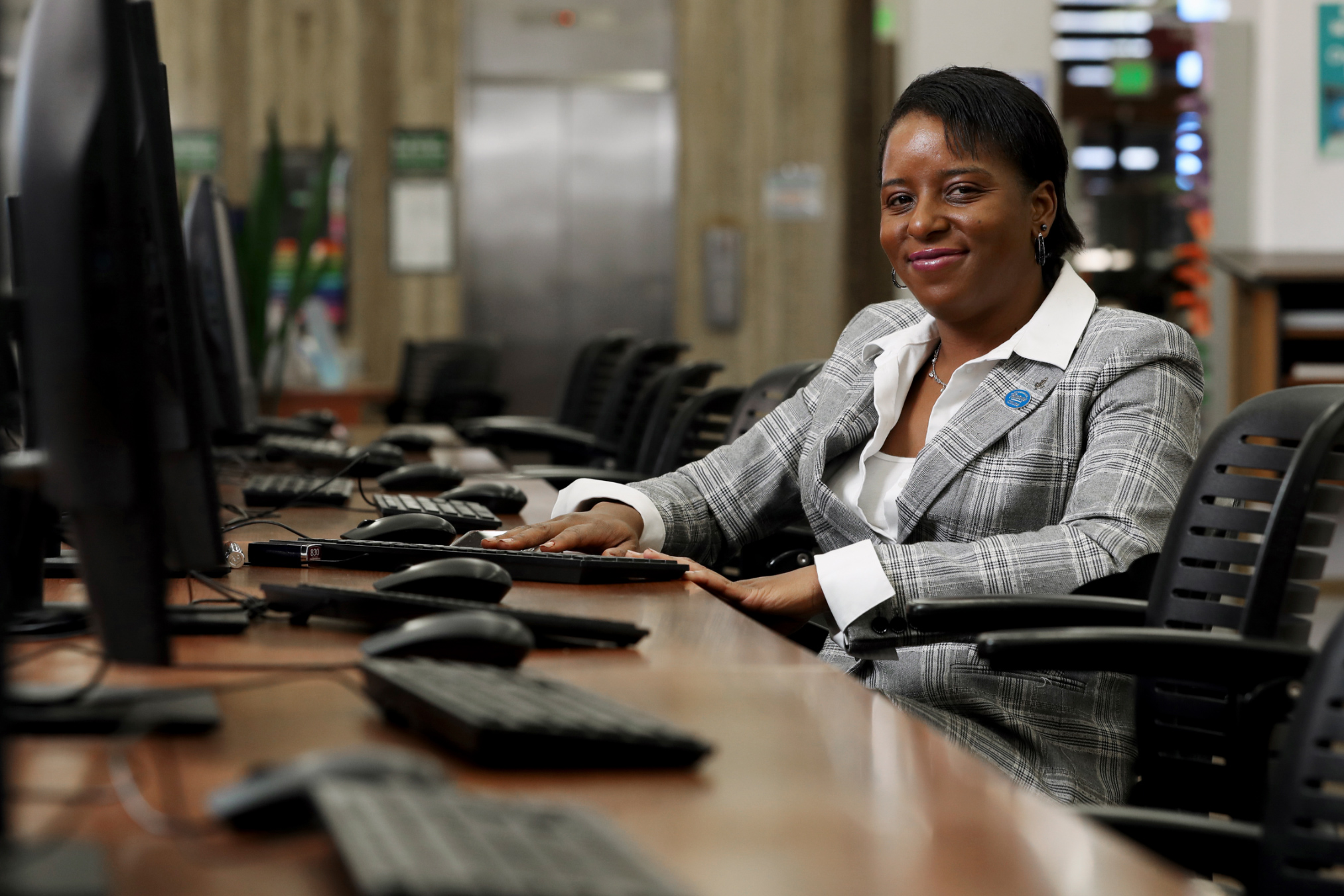 Annika Anderson, Ph.D.
Sociology
Director of Project Rebound at CSUSB
Annika Anderson, assistant professor of sociology and director of Project Rebound at CSUSB, works to eliminate barriers that prevent the formerly incarcerated succeed and graduate from college.
Project Rebound website, Meet the Team webpage
Annika Anderson is the director/principal investigator for Project Rebound at CSUSB and an assistant professor in the Department of Sociology, where she teaches classes on deviant behavior, criminology, social psychology, race and ethnic relations.
As director/principal investigator of Project Rebound since 2016, Anderson leads a team that seeks to establish an alternative to the revolving door policy of the criminal justice system. By offering a program that encourages students to excel in a course of study, Project Rebound discourages this policy. The program offers admission for men and women who might not normally qualify for university acceptance because of application deadlines. The program seeks to admit full-time students to California State University, San Bernardino who are motivated to succeed in a field of study that leads to a baccalaureate/master's degree. By offering resources and connections with supportive entities, Project Rebound attempts to help students with their basic needs so that they can concentrate on gaining expertise in their field of study and achieve educational and personal empowerment.
Anderson was selected as a 2016 Summer Research Institute Fellow for The Racial Democracy, Crime & Justice Network at Rutgers University-Newark's School of Criminal Justice (RSCJ) from June 27-July 15, 2016. She has presented her research at numerous conferences, most recently at the Justice Studies Association conference and at the Annual Meeting of the American Society of Criminology conference. She published an article, titled "The Conduits and Barriers to Reentry for Formerly Incarcerated Individuals in San Bernardino," in the Journal of Prison Education and Reentry.
She received her B.A. in public relations from Pennsylvania State University and her M.A. and Ph.D. in sociology from Washington State University. Her research interests are in criminology, social stratification, sexuality, social psychology, race and ethnic relations.