The Hispanic Association of Colleges and Universities (HACU) is a nonprofit organization whose mission is to promote Hispanic student success in higher education. In the United States, HACU represents more than 470 higher education institutions (both universities and community colleges) that together enroll two thirds of all Hispanics in higher education. Additionally, HACU has an international membership of approximately 45 universities from Latin America and Spain.

HACU has three lines of activity which include improving legislation and government support for U.S. member institutions, building the institutional capacity of its member institutions, and promoting strategic alliances and partnerships, including academic cooperation programs across borders.

California State University, San Bernardino has been a proud member of HACU since 1991. 

For more information on HACU, visit their website.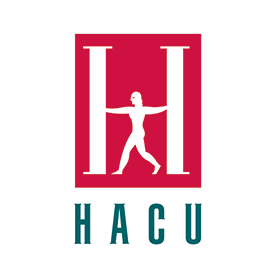 Hispanic Demographics
59.1 million Hispanics in U.S. in 2017, plus 3.3 million in Puerto Rico.
18.2% of U.S. population.
50% growth from 2000-2012, largest of all population groups except Asian Americans.
Median age is 29.0 for Hispanics, compared to 37.9 for the population as a whole.
More than 50% of the nation's Hispanics live in California, Florida and Texas. Adding New York, Arizona, Illinois, New Jersey, and Colorado accounts for over 75% of all Hispanics.
Hispanic population growth from 2000-2010 has been most rapid in the South and Midwest.
2016 buying power of U.S. Hispanics was $1.4 trillion, projected to reach $1.7 trillion by 2020.
Hispanic Academic Attainment
29.5% of Hispanics 25 and over have not completed high school as of 2017, compared to 5.9% of non-Hispanic whites.
17.2% of Hispanics have at least a bachelor's degree and 5.0% an advanced degree, as of 2017, compared to 38.1% and 14.3% for non-Hispanic whites.
72.0% of Hispanic recent high school graduates ages 16-24 were enrolled in college in 2016, compared to 69.7% for whites
Hispanic Higher Education
3.29 million Hispanics were enrolled in non-profit institutions in 2016, including Puerto Rico.
46.0% (1,403,736) of Hispanic undergraduate students attend two-year institutions (compared to 36.6% of all undergraduates).
Source: 2016-17 IPEDS data using Title IV eligible, 2 year & 4 year, Public and Private, non-profit institutions.
HACU Office of Policy Analysis and Information. 04/2018.