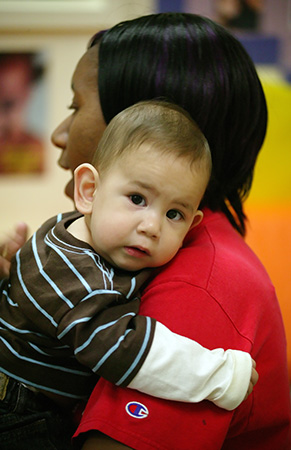 COMING SOON!!
In January 2023 we will have two new services - a Family Friendly Study Room and Virtual Enrichment Services.
Please see our About the Program page for more information.
What is CCAMPIS ?
The Child Care Access Means Parents in School (CCAMPIS) Program, authorized by the Higher Education Act and administered by the U.S. Department of Education, supports the participation of low-income parents in postsecondary education through the provision of campus-based childcare services. CSUSB's CCAMPIS program, funded for the first time in 2005, is now in its fifth four-year grant cycle (2022-2026) and has contributed nearly $3.5 million to support the campus's student parents and child care centers. The current  CCAMPIS grant cycle was secured through the collaborative efforts of Amanda Wilcox-Herzog, professor and chair of the Department of Child Development, Deanna Brown, director of CSUSB Early Childhood Education Programs and Heather Moon, Assistant Director of CSUSB Early Childhood Education Programs.