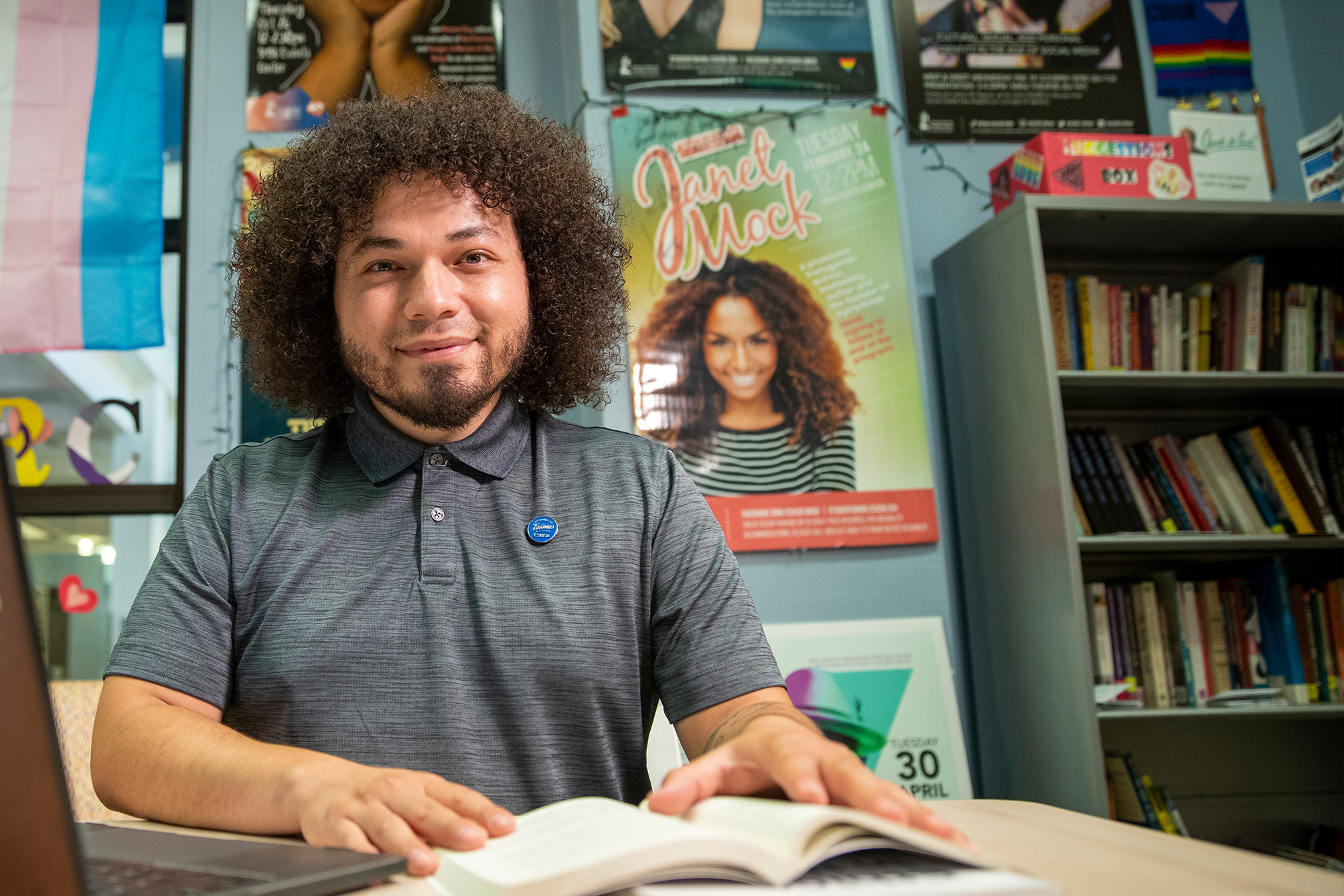 Eloy Garcia
Human and Organizational Communication with a minor in Gender and Sexuality Studies, and Native American Studies
Creator of LPDcast and Author of "Perseverance Pays Off"
Eloy Garcia, a first-generation college student, author, LPDcast host, LGBTQIA+ president and TEDxCSUSB 2021 speaker, is on a mission to leave his pawprint at CSUSB.
Read More
Watch Video
While working toward his bachelor's degree, Garcia has participated in many of the opportunities CSUSB offers to learn new skills, practice talents he already enjoyed, utilize campus resources and engage with the campus community. Garcia is the creator and host of LPDcast, a podcast that provides skills, habits, and resources for the leadership, personal, and professional development of first-generation students, People of Color and the LGBTQIA+ community.
 
Not only is he a well-rounded student and community activist, he is also currently writing his first book, "Perseverance Pays Off: Skills and Habits for First-Generation Students to be Successful in Life and Higher Education," which is inspired by the work he does on LPDcast. The book validates diversity-lived experiences and also motivates people to show up to their lives daily regardless of what they go through. Garcia is the president and co-founder of the LGBTQIA+ student organization at CSUSB called The Pride Pack and is currently studying organizational communication, gender and sexuality studies, and Native American studies, and plans to pursue graduate school with the goal of becoming a professor.