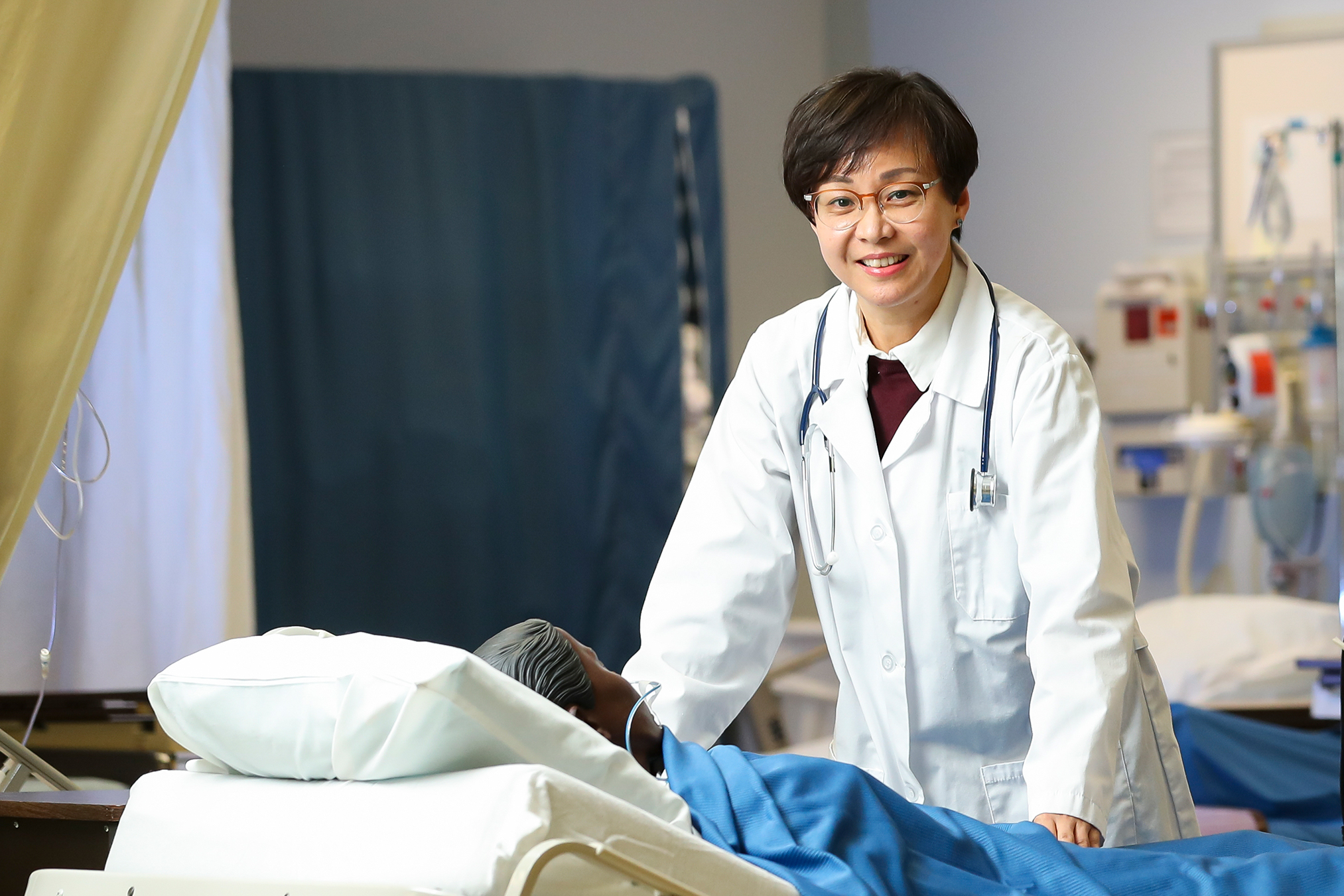 Younglee Kim, Ph.D.
Nursing
Author of multiple scholarly publications about women's health, public health and global health
Nursing associate professor Younglee Kim, '09, has targeted women's health, public health and global health for research and teaching interest.
Younglee Kim has been active in nursing as a registered nurse (RN), educator and researcher since 1993. Her first nursing education and career started in Seoul, South Korea. Then she completed an MSN (nurse educator) from CSUSB in 2009 and a Ph.D. in nursing (women's health) from Azusa Pacific University in 2014. She has taught undergraduate and graduate nursing courses at CSUSB since 2015.
Her research interests focus on maternal-child health, community/public health, nursing education and global health issues in diverse cultural backgrounds. She has written articles that include "Nursing Students' Willingness to Care for Older Adults" (Dec. 2018), "Feelings, Self-Care, and Infant Care Reported by Korean Women at Risk for Postpartum Depression" (Jan. 2019), and "Sociodemographic and Obstetric Factors Related to Symptoms of Postpartum Depression in Hispanic Women in Rural California" (Dec. 2017).
Kim has participated in various events for Coachella Valley community health and mentors undergraduate and graduate students in research and nursing presentations.