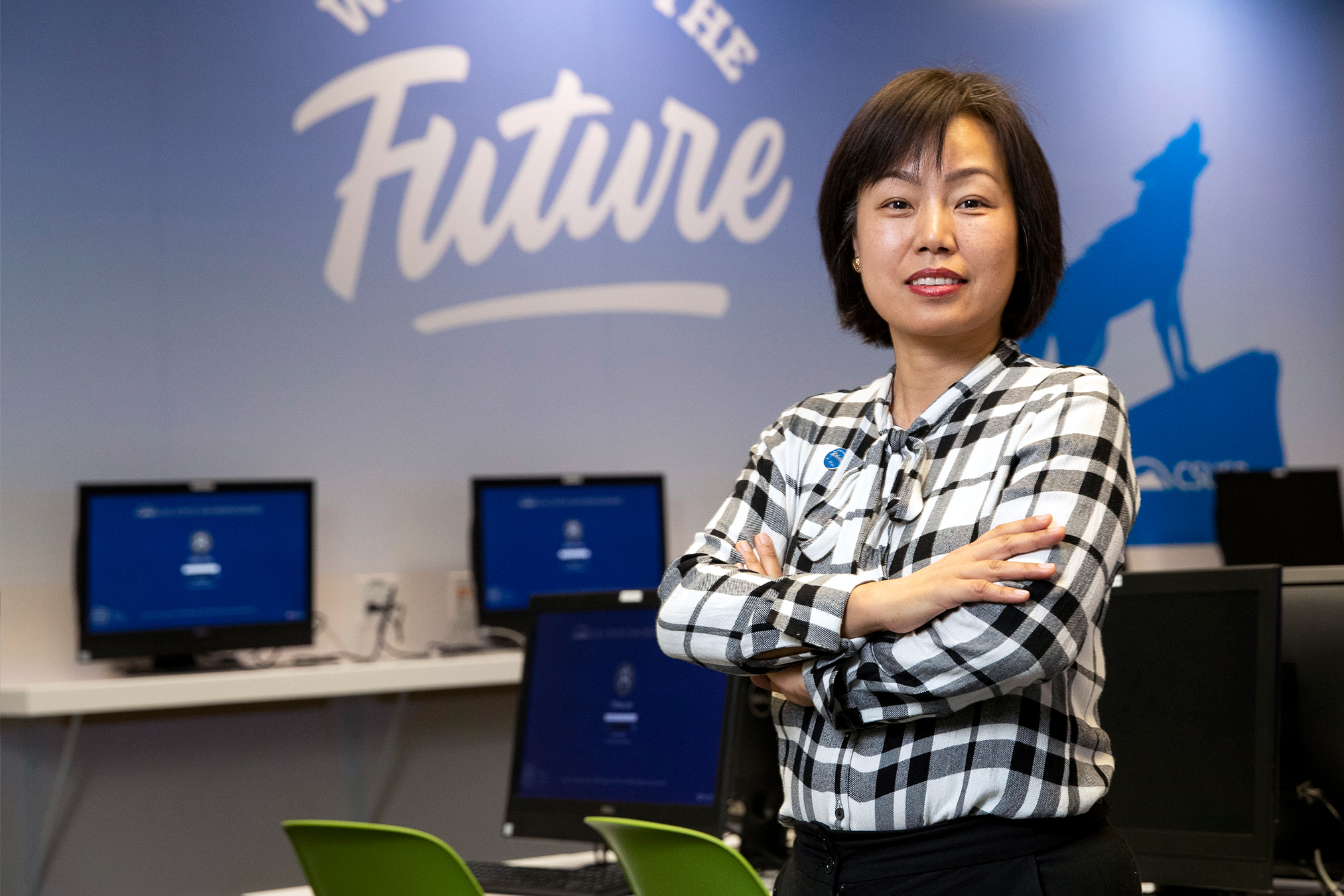 Haiyan Qiao, Ph.D.
Computer Science and Engineering
Professor in CSUSB's School of Computer Science
Haiyan Qiao's teaching interests includes machine learning, embedded systems and computer architecture.
CSUSB School of Computer Science & Engineering
Haiyan Qiao has a teaching philosophy to help her in the classroom – "Give a man a fish and he eats for a day; teach a man to fish and he can feed himself for life" – by encouraging creative thinking and focusing on problem solving processes instead of merely presenting a solution.
Qiao earned a Ph.D. in electrical and computer engineering from the University of Arizona. She holds a master's degree in computer science from North Dakota State University and holds a master's and bachelor's degree in electrical engineering from Huazhong University of Science and Technology, Wuhan, China.