Entrepreneurial spirit and support in abundance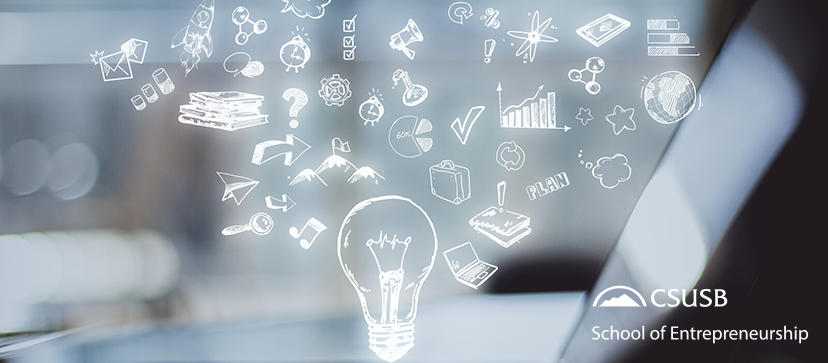 Jack H. Brown College has been abuzz with entrepreneurial spirit and support as efforts to expand in the desert have come to fruition, an introductory course was added to the general curriculum, and a new Entrepreneurship and Innovation master's program was officially launched this fall. And if that wasn't enough, we've gone and launched the first School of Entrepreneurship in California! 
"The School of Entrepreneurship is a game changer for CSUSB and the region. It really reinforces the need to help create the next generation of entrepreneurs and entrepreneurial leaders. It will be a key player in developing entrepreneurs, social entrepreneurs and intrapreneurs who will become the innovators and change makers driving the evolution of the Inland Empire economy."

- Mike Stull, Ph.D., director of the new School of Entreprenuership (BA '88 and MBA '89)
Mike has spearheaded and championed the development of JHBC's efforts programs for more than 25 years, both as a faculty member and director of the Inland Empire Center for Entrepreneurship.
The new school is one of less than 20 worldwide, and makes the Jack H. Brown College of Business and Public Administration a destination for students who want to learn the foundational competencies and acquire the mindset to be a successful entrepreneur.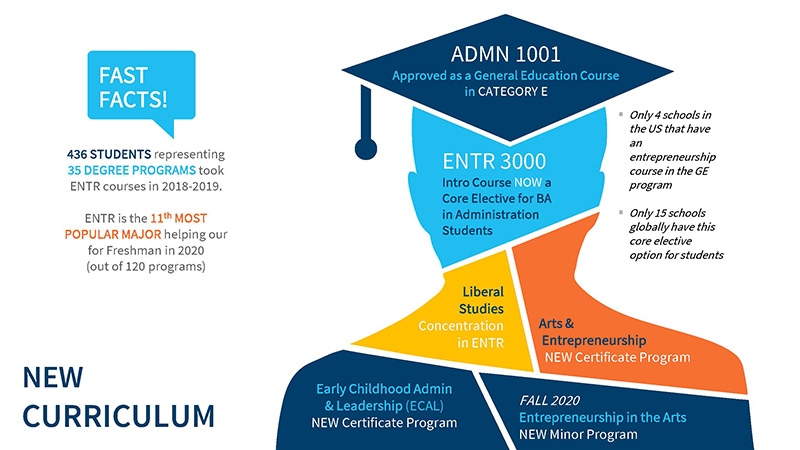 EMERGING LEADERS 
Not yet finished with his first semester of graduate school, Matt List, a self-employed insurance agent, is already giving back to his community. He applied his longtime work with the homeless through non-profits to a class challenge to come up with a business pitch for the annual Garner Holt Fast Pitch Competition. His idea for a software application that tracks beds for the homeless, similar to Airbnb, was selected as one of the top three finalists of the Fast Pitch Competition, named after the Inland Empire's iconic entrepreneur and world-renowned designer of animatronics Garner Holt. He delivered his pitch during the televised Spirit of the Entreprenuer special that aired Nov. 21. 

"I came in as a blank slate," said the father of three, a first-generation student who vowed to get his master's degree along with his children. "The challenge tapped something inside of me that I  literally had no idea that was there."

Gloria Hernandez has worked for the City of Indio more than 20 years, but as she considers retirement, she wants to open a non-profit organization to mentor and coach people, mostly women and students in achieving their dreams. She says the undergraduate program has helped her gain the confidence and knowledge to consult, coach, and analyze a company on strengths, weaknesses, and needed to create a successful business.
"The impact this program can have is endless. You can either run your own business and plan for expansion, consult for other businesses, start a business for others to run, start businesses and sell them for-profit, sell your ideas, and always strive toward the next great idea," she says.