Student CoyoteMail - Changing reply address
By default GMail uses your login address to send mail.  This is <Coyote ID>@coyote.csusb.edu, where <Coyote ID> is your student ID.  While your coyote ID is not private, some do not wish to share this with the world.  GMail allows you to set a different reply address.  To set or change your reply address follow the instructions below.
Click the gear icon in the upper right corner and select Settings.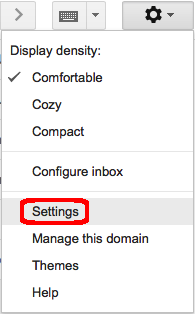 Select the Accounts and Import tab and click the Add another email address you own link next to Send mail as.

Enter your Name and Email address and click the Next Step button.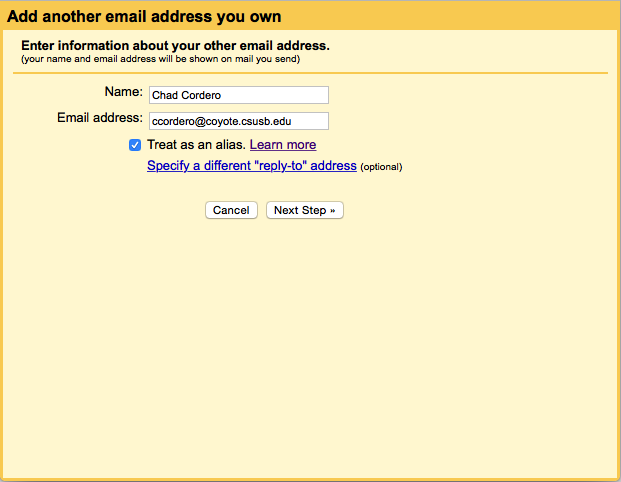 Click the make default link to make your email address the reply address by default.