Reactivate Duo On A New Phone
If you get a new smartphone, you'll need to reauthenticate your Duo mobile app after you install the app.
Go to the Duo authentication prompt, by logging in at either:
At the prompt, select "My Settings & Devices":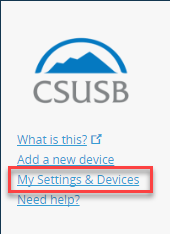 Then it will ask you to authenticate.  If your new phone has a different number, you'll need to authenticate with a different device; if you do not have another device to authenticate with, you'll need to contact the Technology Support Center for help.  If your new phone has the same phone number, select the phone from the list of devices to authenticate to, but do not select the "Duo Push" or "Passcode" options, as those will not work with your Duo app yet.  Select the "Call Me" button.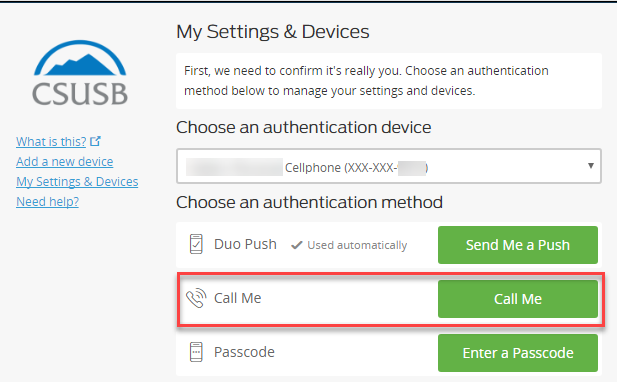 Once you have authenticated, you'll see a list of your devices.  Find the cellphone and select the "Device Options" button: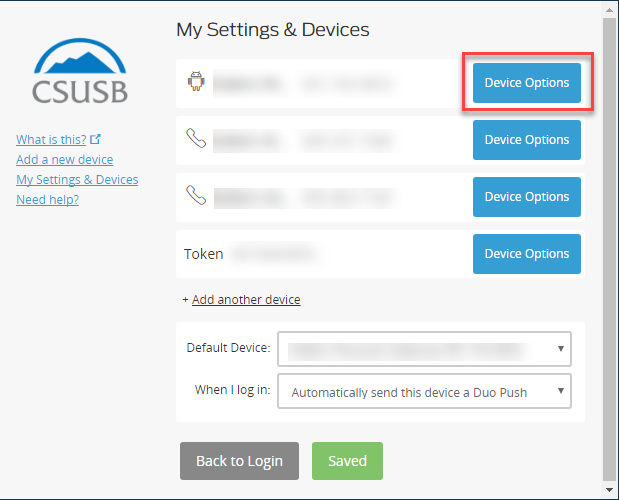 Then select the "Reactivate Duo Mobile" button.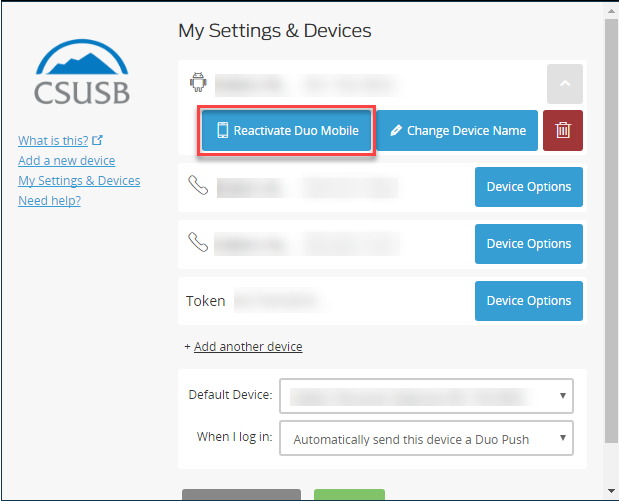 It will guide you through the process to reactivate your new device.