January 2020 IT Governance Executive Meeting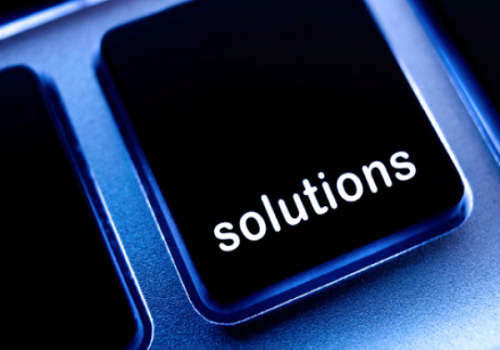 January 2020 IT Governance Executive Meeting Digest
Adobe Sign Presentation
Shaun Geer shared that there is a problem with paper forms creating and resulting in long lines and long wait times and presented information on the Adobe Sign solution and the implementation at CSUSB as follows:
User Expectations

Access Information Anywhere
Anytime
On Any device
Needs to be Secure
Quick Turn Around

What is Adobe Sign?

Cloud-Based, enterprise-class e-signature service
Allows you to replace paper & ink signature processes.
Fully automated electronic signature workflows.
Send, sign, track and manage documents across multiple platforms.

Key Benefits include:

Drastic reduction in the time it takes to submit and process forms
Licensing allows for unlimited users (Enterprise Solution).
Adobe is willing to integrate with our existing computer systems (PeopleSoft, Oracle, Onbase, etc.)
Works across multiple platforms (mobile & desktop)
Lower cost than DocuSign

Implementation at CSUSB

Provide improved electronic form services through digital transformation that reduce waiting time and enhance customer experience
Migrate CSUSB users from DocuSign to Adobe Sign. *DocuSign expires Nov. 2020
Meet expectations of our users by reducing processing time while not interrupting their current business
Provide security for e-signatures while still providing access needed
Complete project by Spring 2020

Challenges

Identify all DocuSign documents in use and recreate them in Adobe Sign
Identify existing users of DocuSign so we can work with them to get their forms migrated to Adobe Sign
Retrieve DocuSign archived documents and make them available for Adobe Sign users to be able to search them
Develop testing procedures which assure the quality of the forms that have been migrated to Adobe Sign meet the expectations of our users
Meeting Departments Secure Access needs
Gather pertinent information that will help to develop a platform that integrates easily with existing business on campus Enterprise Solution

Implementation Timeline
Future Vision

Advertise the service so it is more widely known and used on campus.
Provide customer support by having trained staff available to assist.
Provide training classes so anyone on campus can learn how to make their own forms/workflows.
Work with Adobe Sign Team to help develop their product so it connects more easily to campus systems such as PeopleSoft, DACS, etc.
Develop a library of electronic templates to help accelerate building on what we already have done.
Drupal 8 Domain Names and URLs Recommendation
Michael Casadonte presented a Management Action Plan for Drupal 8 Domain Names and URLs. Michael stated that there has been a slow movement over the past few years to reduce the number of domain names the university creates for websites. Due to the migration of websites to one code base and one installation in our Drupal environment (a.k.a. D7 to D8), there is a compelling reason to rebuild our websites with addresses (URLs) that put the university first. For example, jhbc.csusb.edu would become www.csusb.edu/jhbc. Colleges can continue to use the old URL that put the college first with the use of redirects. The colleges of JHBC and SBS have already agreed to this structure.
He stated that keeping URLs consistent throughout the CSUSB website requires convincing all Colleges to go through and accept this change.
The recommendation to the Executive Committee from the team was to build out the remaining colleges (COE, CAL, CNS) in Drupal 8 using a URL path that visibly represents a new structure and puts the university first.