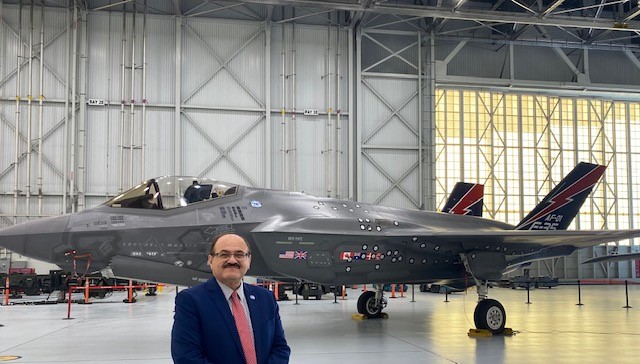 Khalil Dajani, Director/Chair and professor of CSUSB School of Computer Science and Engineering, focuses on working to create internships, research and job opportunities for CSUSB students in STEM majors. Dr. Dajani aims to prepare CSUSB students for the 21st century workplace and advanced education, and enrich their academic and professional experiences, including working with Southern California aerospace industry to offer opportunities for students.
Dr. Dajani joined CSUSB with a strong background and clearly established track record of creating new academic and professional opportunities for students pursuing STEM-intensive fields. Previously, Dr. Dajani served as the Executive Director of California State University Long Beach's Antelope Valley Satellite and Extended Campus for Engineering Programs with a multi-million dollar grant from the U.S. Air Force Research Laboratory, which provided community college students an effective way of completing their engineering degrees in the Antelope Valley. The program, in turn, provided local employers, such as the Air Force, Lockheed Martin, NASA JPL, SpaceX, and Northrop Grumman, with highly trained engineers and graduates. Additionally, Dr. Dajani founded and established the California Aerospace Technologies Institute of Excellence leading the efforts in bridging the defense and aerospace industries in the greater Antelope Valley and Southern California. Dr. Dajani brings more than a decade of research and collaboration experience with the aerospace and defense industries of Southern California, and is an Honorary Commander of the U.S. Air Force, Edwards, CA.
Dr. Dajani is also serving as member of a team of co-principal investigators of the CSUSB College of Natural Sciences for a five-year, nearly $5 million grant, Proactive Approaches for Training Hispanics in STEM (PATHS). With several national publications, his research interests include Cybersecurity, Informatics, Forensics, Parallel Computing, Artificial Intelligence, Quantum Computing, and Aerospace Technologies.